I
f you want to travel into the human dark side this cd is the right soundtrack!!!!
T
he new era of dark electronic music
The new reality of Italian atmospheric dark music calls ACT NOIR. The label is My Kingdom Music!!!!!
Ladies and Gentlemen, this is a very amazing cd that will bring you into a special atmosphere full of dark sensations into a very particular musical ambient in which you'll appreciate the originality searched into Depeche Mode, Massive Attack, Canaan and latest Anathema influences!!!
These are only few of the many influences they get , but Act Noir are able to give an own touch to their compositions that will be the joy of all dark souls that are searching something original and new!!!
The genius of Sergio Calzoni , who is the "electronic" member, gives a new frontier to the structure's songs and makes amazing and original! Pure deep sensations into all songs in which the mind is induced into deep feelings.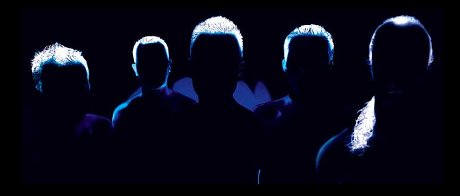 The album describes the trip into the meanders of the human dark side and it is defined Psych Dark Journey!!! A very psycho travel that needs a special atmosphere to be listened to!!! Every song is chapter of this travel .....Let's go in!
"Absence of Charisma" is pure electronic dark in which the band mixes Depeche Mode and Massive Attack with great ability and originality; One of the most sensational dark song of this album is "Automatisme Psychique" that gets a very special mood....A sort of mix in which The Cure meets Depeche Mode with a touch of gothic rock in the arrangements!!!!
There's a touch of infinite sadness in "And you become" in which the electronic parts are the background for the psycho atmosphere of the song! There's space also for a pure Depeche Mode style song, it's "Unheimlich" in which both the music and the voice can't but remind of old new Depeche Mode album!
Another great song is "Drag me away" that is pure dark feeling in which the piano arrangements and electronics parts give a very magic touch; A song that seems composed into an acoustic dimension but it takes the top thanks the great electronic parts that are the genius of this cd !!!A great work that could be considered the new era of dark electronic music!!!!!
I can't but mention the great remix of "Distance", song composed by Monumentum, an Italian dark band and here remixed in a great way, according to the style of this fantastic cd...that also gets a special cover art designed by Von Cotu and it's the painting "Grey Matter".
A great opera and I can't but say that if you want to travel into the human dark side this cd is the right soundtrack!!!!
rating: 9/10