preview by dalia "gryphon_spirit" di giacomo____
synopsis: Perfect production, awesome musical technique, varied vocals, brilliantly performed synth- insertions cooperate all together to make of Serpent's Embrace a Dark/Melodic Black Metal very polished up and of refined taste, mixed with many influences that range from Modern to Gothic with just a microdrop of Melodic Death too. But while Serpent's Embrace melodies, very nice and enjoyable, suitable to a wide range of metalheads, are able to rush immediately , its great force, the force that always belongs to them, worth of a Melodic Black niveau, grows time after time and can be fully measured only after a couple of listening's.
---
review - From the severe thoughtful gargoyle of Chapter III , the German Agathodaimon strike back embracing us with reptilian temptation, with sinuous ductility, and considerable attack-ability . This figurative passage, proposed by the cover arts, well describes the related musical passage. After almost 3 years Agathodaimon have remarkably widened the frontiers of their Melodic Black Metal, Serpent's Embrace offers a very dark album in which the songs range from being closer to Black to being closer to a Gothic appeal. The result is a charming variety in the coherence of the groovy soundscape. Agathodaimon has always been an excellent band capable to fascinate the audience with strokes of heavy strong marked hook lines and melodies, with strokes of fiery assaults. I have admired them live at Summer Breeze 2002, i still listen to Chapter III where Past Shadows towers with its raw energy and emotionality . That is: now Agathodaimon are more mature, much more fluid and refined, they guest a major mix of evil/melodic influences, they are even a bit more "glossy" (and this is maybe the thing i don't completely like!), the contribution of synth's is brilliant without becoming electronic. They have lost nothing about what concern dark feelings and grit. They have lost nothing concerning hooklines and melodies: on the contrary!!! In some songs the melodic component reigns sovereign. The synth elements and piano that create and the atmosphere don't mellow the tones, the production is perfect, top-notch: there is care and attention for every detail. Distorted sounds, well measured and never excessive effects increase the modern decadence, give freshness to the deep sorrow, paint the heaviness with seduction. Vocals are absolutely evil, varied, impressive, polychrome. Moreover Ophelia (Blacken the Angel) still takes part in this new project, being absolute protagonist of the ballade Solitude, which spreads the best intense side of Evanescence and even much and much better, imo. Imo the only real flaw of this album is that while its catchiness impacts at once, its force emerges time after time. Concerning this point, Sathonys' band, supported by such excellent preparation and production, should have dared even more in order to get definitely a titanic aura.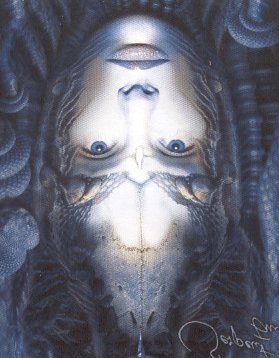 The opener Cellos for the Insatiable is among the tracks nearer to the Black structure and therefore demonstrates how Agathodaimon's roots are well steady. It is basically a Melodic Black with modern arrangements, it is agile and elegant synth propulsions, tight guitars, wall of intense vocals, everything intercalated by a sad bridge, it is enjoyable and lively cadenced rhythm. An impressive and very heavy way to begin!
The title track Serpent's Embrace rocks a lot with catchy hook lines and appeals to all who like Melodic extreme styles from Death to Gothic. I have listened to this song a lot and every time it offers me something new, something to discover.
Light reborn screws up around 2 souls well mixed together varying between melodic balladesque/almost epic and propulsive, pressing Melodic Death/Modern, which represents also the initial gear. Here again the heaviness and compactness surfaces listening after listening. Incomparable synth's and lead guitar calibrated virtuosisms are also present.
Faded Years - Distorted, hypnotic, hyperdark, harmonic but rather pounding. This is Faded Years that together with the opener launches the album to the high spheres of what i consider Dark Metal where strong (and i underline strong ) Gothic flavours mix with unforeseeable touches of Modern and Black attacks. In my opinion this is the best song of the album. The arrangements are super as well as the back-wall of sounds that build a constant carpet on which the main instruments can walk like supernatural creatures. Vocals are very varied also in this tracks , which here and there reminds me of new synthetic streams.
Solitude is the before mentioned sorrowful ballade where an awesome piano and Ophelia's voice (Blackened Angel) are intense protagonist embedded in orchestration, and really it's impossible not to think of Evanescence though many parameters are different, beginning from vocals who have more low thickness.
Limbs of a Stare - After Solitude it's time to wake up and to bleed a bit more with something angrier and ravenous, in clear Melodic Black direction. Drums are more brutal , vocals differ from bass cavernous to rasping screams.
The Darkness inside is just a bit complicated cause it offers simply cool red-hot Black attacks, and a bit of Melodic Death too. Unfortunately those 2 small electro/danceable "reprises" that launch for 2 times the whole body of the beast , though not wide at all indeed, are a foreign option in the general picture, and ruin a bit a song that would have been otherwise excellent. On the contrary the final part, where the melodic fury has to do with only Modern ribs is very well built and there is no more fall into that club-like ramp.
Bitter End - It is another melodic Black that grips with its claws: good attacks, blasting beginning, recurrent effects and embroideries that simply enslave you . Be cut and be blessed.
In Feelings many vocals in clear counterpart brachial screams and suffered growls. Varied and easier than the previous tracks , it features also acoustic guitars and very catchy emotions. Modern distortion and nice melodies make of feelings an agreeable moment and enlighten (even a bit too much ) the riffs. Pity that then "loving you" (maybe due more to words than to music) puts us too much in connection with that famous TON's "loving you...is like loving the Dead"
And now just let the serpent bite you and wrap you up in its coils!

Rating: 8.9/10