The finest Black Metal ever recorded in Central America. An evil masterpiece.
This disc is a comprised of 57 min of the finest black metal ever recorded in Central America. This material is presented in a professional DIGIPAK format that features excellent production and a prime quality booklet.

ALASTOR SANGUINARY EMBRYO is one of the best (if not the best) black metal band in Costa Rica. This great band first emerged in July 1995, debuting in 1997 with the demo tape 'The Howling Creatures of the Night'. Following up would be the album 'Eternal Tears through Asmodeo's Blackened Flames'. This production lead to regional recognition and outstanding presentations in several central Americans festivals.
D.E.M.O.N. is definitively a new chapter in the history of this band. The brutality and the melody, the darkness and the aggression. All these factors are combined to deliver an evil masterpiece. The vocal performance from Abrahkkan creates a vicious atmosphere of anger that constantly bombards your mind. Vocals are much more aggressive than in their previous efforts. The typical Black Metal vocals still prevails but at the same time it seems to me that there's a whole new level of brutality involved with the way Abrahkkan sings his lyrics. The use of female vocals gives a melodic power that really empathizes the speed and the force of the guitars and the drums. Singing styles that flow together opposite and yet complementary to each other.
This production features excellent and really fast drumming. It constantly pounds your ears. But at the same time delivers speed changes and surprises to the listener. The band didn't hold back on the blasts that sometimes reach apocalyptic proportions.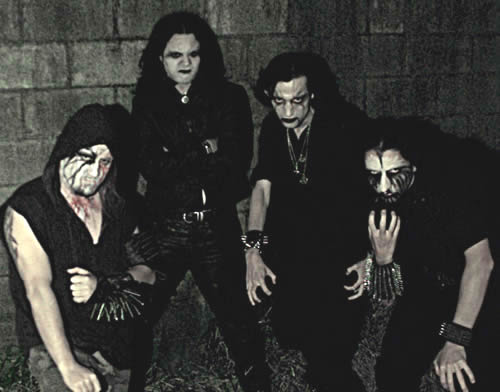 Keyboards provide a sea of moods. Really goes along with the female vocals and contribute to the general atmosphere of the whole album.

There's a perfect combination of classic guitar elements and violin melodies which really contribute to create a melodic journey different from the typical wall of sound that one could expect from a black metal band.

The first track "And the Fire Burned Cold and Black" is the perfect introduction to the disk. Aggressive, bestial and yet melodic.

The second song "Threshold to Essence": the drums are just insane.

The track entitled "Dragon's Thorn" is definitively a highlight point in the listening of this production. Is a tight pack of sonic destruction. And has been chosen as the fist single to be promoted.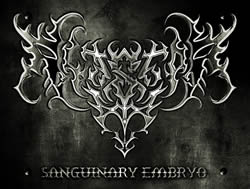 The sixth track is my personal favourite. It has a really long title: "
The Tears Them All Are Made By Thee Queen Of The Seas" there's so much melody involved with this song that is a real pleasure to listen to it. Don't get me wrong the ripping infernal vocals and the tirelessly pounding drum are still here but the melody is just overwhelming.
This release is definitively a must have for all Black Metal fans. As well as a new classic in the Central America area.