preview - review by dalia "gryphon_spirit" di giacomo____
synopsis - Hyperblast brutal Black with a big component of brutal/ferocious bulldozing Death à la Malevolent Creation. Not dramatically innovative or original, but well their tracks impact well, with good loops and Black technicality too. The care for sound is remarkable. If you are into bands like Malevolent Creation and Misery Index, you will appreciate Anhkrehg without doubts.
---
review -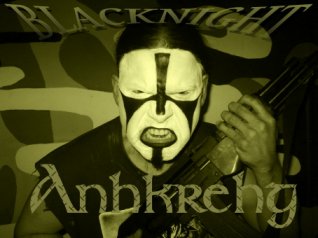 Threatening images of war. It seems that war is more than a nightmare in North America. Noises of war, machinegun fire, bullets, a sinister feeling of bomb explosion, so the intro of this demo. Produced by the first prince of Metal J-F Dagenais, Anhkrehg from Quebec bring substantially the terror of Malevolent Creation into Black . Ankhregh are angry, violent, brutal both during the blasting assaults and in the slower passages . Anyway there is much of tremendous punishing Death here, supported by the constant tremolo technique. I don't know , but slowly i get the suspicion that to underline the good impact in puncto enjoyability of tracks belonging to the "Dagenais family" is a kind of insult , without understanding that is the best compliment one could tell. We are extreme metal reviewers used to brutality and ache . Of course Anhkrehg are very brutal , of course Anhkrehg are for an extreme audience. But sorry, who are the Weak and Feeble who are interested to this? No one, only who care about Black and eventually Death are interested and i think they have already seen and listened to everything possible in the genre. Therefore saying to them that Anhkrehg can be interesting as option of "fast blasting brutal music/with some melody inside", could be an attractive particular even if we there isn't much new that you don't have already found, in a form or in another, elsewhere. But combining violent brutal Death with screaming and canonic Black they open up a certain variation in the Black , combining hyperblasting drumming attacks together with military call to arms, yes, they open up a variation in Black. "Unfortunately" Black still is an "elitaire" genre. But better to face the truth: Black metal has failed to conquer like Death metal did and does. It is always difficult to catch some credibility in Black, maybe the Olympus of all genres yet so victim of itself. At this point be welcome oh thou Canadian blood, it doesn' matter if from non- Scandinavian parts of Europe or Canada or whatever. This is why i will support also Black variations from extra Scandinavian areas, bands who work hard developing the style, but gaining more difficulties than success.

Back to Anhkrehg with these "placed before" "h's". I have here 4 tracks with no names. I'm a kind of anti-journalist: I don't go on asking further info's though i had the possibility in this case to ask Blacknight, i receive the info's. What i don't receive is not important. I only presume that these tracks coincide with the first 4 ones of the full length that should be released soon, like you can hear at Galy site (http://www.galyrecords.com) . The intro "War" for sure. All four are infernal, they are harsh blasting , they have a component of Grindcore, without forgetting canonic rules in vocals and in guitars, tremolo picking unleashed for playing the fast phrases,guitars that are very heavy when it's time to slow down. The intro is pure menacing fear in "3 D", with bass sounds able to shake and let walk the walls, one of the best intro i have listened to to tell the truth , though its noises of war really represent no new idea, but well, they suitably present the personal identity of the band. The second track is brightly punishing and even a bit melodic though very short: it lasts around 1:40 mins only. The third track is wild with rage but a rage that takes possession of winning loops in disguise that much reminds of Kataklysm to me, while track 4,characterized by initial military drums, develops in a fast almost canonic aggressive Black.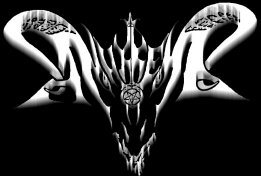 No noble and solemn evocation of red carpets for the fallen angels, no atmospheric predominant synths, but we have the same attitude to set everything on fire like we find in the best acts of Europe, in spite of all differences. No bombastic or symphonic frames from Dimmu Borgir. Here you have tons of sweat and adrenaline, blood and rage, burnt and dry fields of death, the true one, that slaughters. The one that many modern and ancient soldiers have actually seen. After all i see positively this band, though i can imagine and understand the reactions of the European Black hosts towards this new work. But ehi they have their image and their sound: Misery Index or Malevolent Creation in Black we could say.
Moreover Anhkrehg is no new name to Metal "professors" cause this band is on the battlefield since ten years, this is a guarantee for self-confidence. Production is brilliant. Europe can give more than a try to them. And again above all, the sensation of fear, yes that "Apocalypse now"-vision is present. The horror.
Rating: 8/10 with reservations (only 4 tracks - the full length will have 10 songs)