cult of catharsis - This split CD from Aftermath Music showcases two very interesting bands of the more current Norwegian Black Metal scene: Cult of Catharsis (not in activity) and Opus Forgotten. It's Cult of Catharsis from Bergen the band that starts off the split with the 5 tracks of Lord of the Gallows, and it's catchy fascination at once, cause Cult of Catharsis are melodic, cadenced bringers of catchy loops and intense emotions with a touch of Epic which never transcends. Cult of Catharsis seem to find a good inspiration in Old School influences in direction Celtic Frost . Hyper heavy biting riffing support with agility the musical soundscape that is atmospheric but also very present, dynamic, very alive, not too contemplative, with just some light spicing up of folk/viking/heavy rock elements. Nice the piano/synth and the fluent verses. The vocals are very varied ranging from blasphemous low screamings/growls to round mighty singings almost in clear that could cast a spell even to those who like Prog and Symphonic. The techniques are very accessible and underline the pounding midtempo/uptempo and the moderate spheric background. Tempo changes are not predictable and well performed. Although some very short vocal passages seem a bit discordant with the main melody, this never affects the pleasantness of songs well structured, not boring, which the listener will like immediately. The target of listeners can be very huge, so I would suggest to spread the voice that Cult of Catharsis delivered so much quality in so an immediate and agreeable way. We don't find fiery tremolos and walls of fire, but Cult of Catharsis are obscure and worshipping, mystic enough, with a heavy rhythmic session, with attractive solos and a nice variety of timbre. Blade of the Prowler has an irresistible Heavy Metal / Viking appeal and is one of the best tracks of Lord of the Gallows. Rage and Thunder has a choir-magnetism and a resolute heavy modern proceeding: it is another nice track with insertions of piano-notes, with a killing tempo change and a deep melodic intermezzo. It's a song that gives a lot remaining in coherent trace, where modern obsession goes hand in hand with another dimensional atmosphere.
Lord of the Gallows, like the opener In times of the Oath, presents vocal passages with some line of its own but provided with a certain good doom attitude. This is also a very wide , gloomy interesting track, this time under the subtle spell of Pink Floyd, of acoustic sadness and of Gothic too. Too bad that this band (whose members are engaged in other acts too ) doesn't seem to be active any longer. A reason more why this split can be seen as an occasion that should not be missed.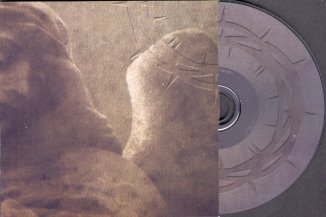 opus forgotten - The passage between Cult of Catharsis to Opus Forgotten is clear, sharp. With Opus Forgotten we pass to a variation of Black closer to Nattefrost- Immortal – Emperor

style, the sound is more imposing, sparkling and thunderous . Although still bound to Norwegian old school Opus Forgotten are clearly

rabid and faster if compared with

Cult of Catharsis. Opus Forgotten make use of elements of Death and even Thrash , and are absolutely marked by the original unmistakable strokes and/or melodic lines coming from the violin, which anyway has nothing to do with Gothic. On the contrary, this violin, which many times acts as

a true additional main voice,

adds to the picture an ancient/pagan taste. And indeed Opus Forgotten could be seen as the pagans of the typical modern face of Norwegian BM. Bloodpervertor's vocals and guitar erupt like the typical boiling lava, while bass and drums are tight, relentless and downtuned, exact and pitiless like a machine gun but able to make carpet without too fat or square strikes, or able to offer the more classic galloping rolled "riffages". Bloodpervertor, who, just to mention , is Gøran Bomann (Neon God and Apostasy), took care about mastering too. Light overdriven strings also appear,

at times, in the middle of the mayhem. Opus Forgotten seems also

to be

the only Black Metal band from Kristiansand. For sure Opus Forgotten is an "unleashed" new force, that is able to propose persuasive and valid musical patterns, supported by a rhythmic section of steel and ennobled also by sorrowful decadent melodies. This act could become the super –hit for all those who like Pagan Viking metal and Black too. Pity that the tracks, at a first listening sound a bit too similar, so you need at least a second listening in order to begin to make a good differentiation but the enthralling killing even brutal force of instruments, together with

the good agreeable looping's and melodies

and the ferocious vocals create a supreme picture of the Inferno
rating: CULT OF CATHARSIS 9/10
OPUS FORGOTTEN 9.3/10
post scriptum - the "crown of thorns" which appears on the cover art makes me think of another well known "crown of thorns" : more than obvious...