review by Salvo "Lovedeath" Russo____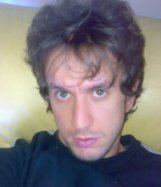 This is a very important moment for all music lovers......Dream Theater are not only a metal-band...They are 4 boys burnt in order to play music......The technicality that they're able to put in every song is something incredible, and their carrier makes them one of the best band ever...not only in metal-music...Their music can be loved from Pink Floyd fans and Metallica as well......
This is their last new cd.....and I can't but admit that it is a good album...But if I make a comparison with their old masterpieces I have to underline some negative aspects.....
The first: James LaBrie!!!!! His delicate and amazing voice known for its sweetness and the melancholy, in this album doesn't give the best of itself. It may be that the kind of new songs that are not very suitable for his voice...but his performance is very far from his old ones! Sometimes He remind me of Metallica's singer and in my opinion a song like "Vacant" (in which he shows his real ability) gives value to my opinion.....
The second: The sound has become harder than the previous cds... It could be a good thing but a song like "HONOR THY FATHER" or "AS I AM" don't give value to musicians like Dream Theater......Try to listen these songs and I'm sure that you'll agree!!!!
The third: Where are the emotional atmospheric songs like "Finally Free"????Only 7 songs in which only an atmospheric song of two minutes............
Ok.......Now I can say that on the whole the songs are full of amazing technical parts, Petrucci is able to create and to play with a very top ability........Try to listen "In the name of God"'s solo ...but we already know his ability.......he's one of the best guitar-player in all the world such as the other components.
"Endless sacrifice" and "In the name of god" shows how to create two very good songs that lasts more than 10minutes. These songs mixes Trash, melodic metal, prog in an amazing way; on hearing the technical ability of these musicians, you may notice how to give different atmospheres into the same song....!!!The songs shows not only a melodic compositive ability, but also the ability to create different rhytmic times in which Portnoy is able to create very elaborated parts. Their long compositions never become boring..."In the name of God" is an example of compositive melodic ability joined to technical skills, in the best way possible!
A negative note concerns the single "As i Am"....In my opinion it gets all the negative aspects that I said before! "Stream of conscious" is an instrumental song that shows the typical DT style.....a sad melodic riff guitar is the main theme...The song gets a very good technical evolution in which Portnoy shows his unquestionable compositive and technical ability. There are no comparisons...they're Dream Theater!! It's very hard to explain what a DT song is able to describe.....but for me this album is not up to the task comparing with the previous releases considering also the value of these musicians!!!!Attention!!!...I DON'T WANT TO SAY THAT THIS IS A MEDIOCRE ALBUM.......On the contrary, it's a good release , but ,On the whole ,I'm sure that DT are able to compose an album better than this!
Rating: 7.5/10