Eastcoast Hardcore, Westcoast Hardcore.
In the beginnin' of the 90's a Crossover band called Downset from Los Angeles, California USA created a hype with "Anger". Their social and crritial lyrics about topics like racism, crimes, drugs and corruption in Los Angeles caught the spirit of the time together with Crossover pioneers Rage Against The Machine and Body Count. They were able to build a large fanbase worldwide within a short time and made a name for themselves. Downset went on tour with Pantera in 1992 and the tour stopped in Zofingen, Swiss Canton of Aargau, Switzerland for a show.
Since then, much time passed by and Downset reunited this year. Only guitarist Rogelio Lozano remained from original line-up but it's worth seein' these guys live on their "Calling You Out" tour. At the same time, First Blood from San Francisco are on "Silence Is Betrayal" tour. The Californians about singer Carl Schwartz created a Hardcore masterpiece with "Killafornia" and proved that Westcoast Hardcore doesn't need to hide behind Eastcoast Hardcore. It's a sensation that the Sommercasino put both bands together for a show!
The doors opened on 7 PM but there weren't a lot of people. The sceduled start got postponed one hour later. Suddenly, the lights went out and "Somebody Is Watching Me" from Rockwell pumped out the speakers as an introduction. First Blood entered the stage and opened with "Fear". Some Hardcore kids in front of the stage went totally nutz and started violent dancin'. There's nothin' wrong with it but they jumped and kicked several times toward the spectators in the front rows. That aint' cool!
First Blood singer Carl Schwartz was glad bein' in Basel for one time and not in Zurich, because they've been done rare shows in Basel. The response on the music was overwhelmin' and resulted in standin' ovations. Singer Carl Schwartz also stated his appreciation about different races, different age groups and people from Basel and Zurich come together for havin' a good time. In addition standin' on stage with Downset is the best thing, what happened to him. He admires 'em since he was 15 years old. They crossed a line with social and critical lyrics, because Carl only listened Metallica and Pantera.
"Preamble" became the last track and First Blood left the stage after a 45 minutes peformance.
Playlist First Blood
Intro
Fear
Occupation
Next Time
First Blood
Lies
Suffocate
Arma / Victim
Enemy (Firestorm)
Resist
Truth
Fascism
Silence
Preamble
A short break occured. Downset entered the stage on 9:35 PM and opened with "Empower". Singer Neal Roemer kicked ass right from the start and captivated the audience with his raps. He even left the stage in order to get in touch with the fans and allowed 'em beein' part of the show. Guitarist Rogelio Lozano convinced with catchy guitar tunes and bassist J.D Manhart cared about the groove. The spectators liked it very much and there was much applause for 'em. There was a birthday girl called Christina within the audience. She received a "Happy Birthday" sung by the audience. There weren't only old songs but "Forgotten" and "Sangre" from the "Forgotten" EP are no less excitin' than the old kick ass songs.
The Crossover anthem "Anger" was the last song and the Downset members said goodbye to many fans. Well, everybody was waitin' for an encore but the fans got bitterly disappointed. Downset didn't do anything at all enterin' the stage for one more time and playin' an encore. A serious disappointment after a 50 minutes performance.
Playlist Downset
Empower
Play Bil
Take Em Out
Breed
Pure Trauma
Fire
Blind
Forgotten
Sangre
Eyes Shut
Against
Downset
Anger
That's my point for this show:
The Sommercasino team did a hella good job in order to organise this event and made it happen, that these bands came to Basel. A big thanks goes to 'em, the spectators and Downset & First Blood. The negative things are the reckless Hardcore kids in the front row and the refused encore by Downset.
If you missed the Downset show in Basel, then you should go to ISC Club in federal city of Bern, Switzerland. Downset play another show there on August 22 2013.
photogallery
FIRST BLOOD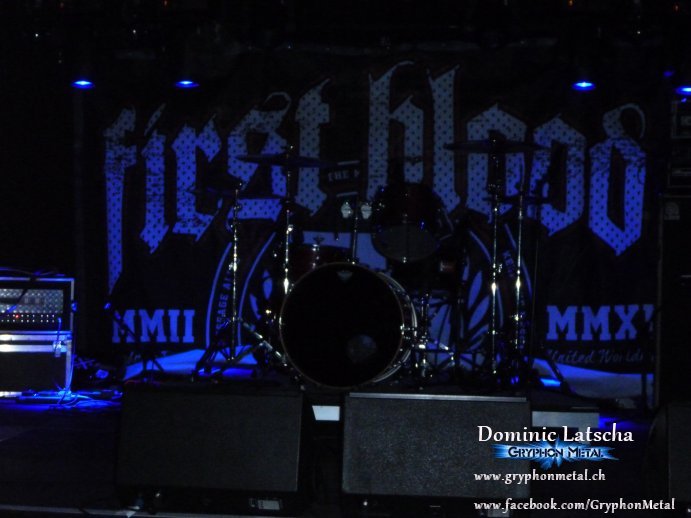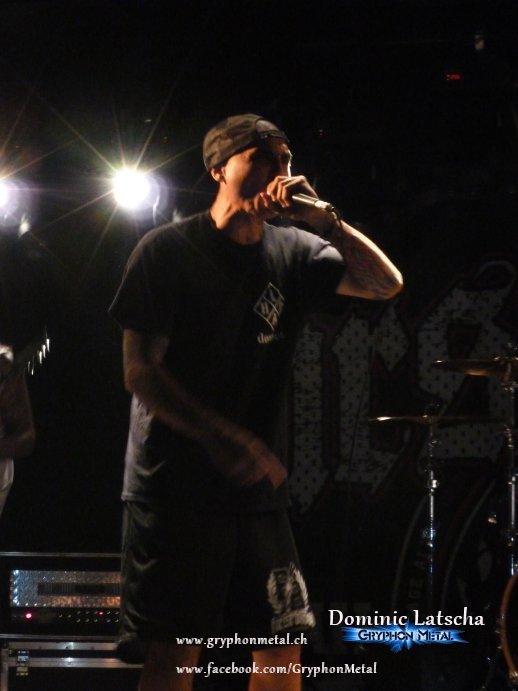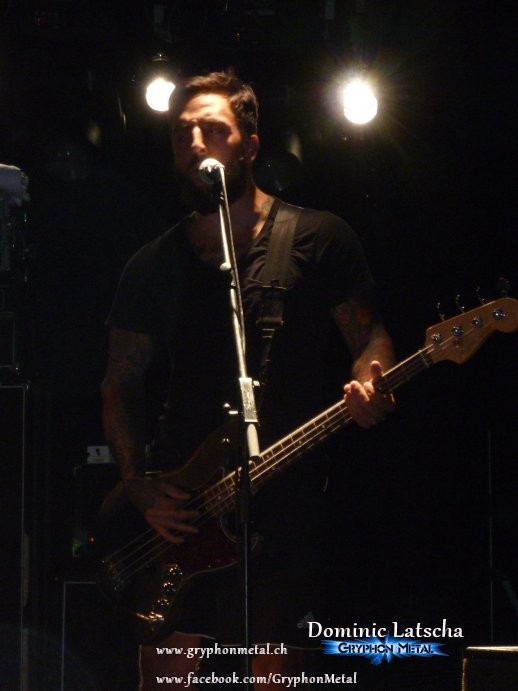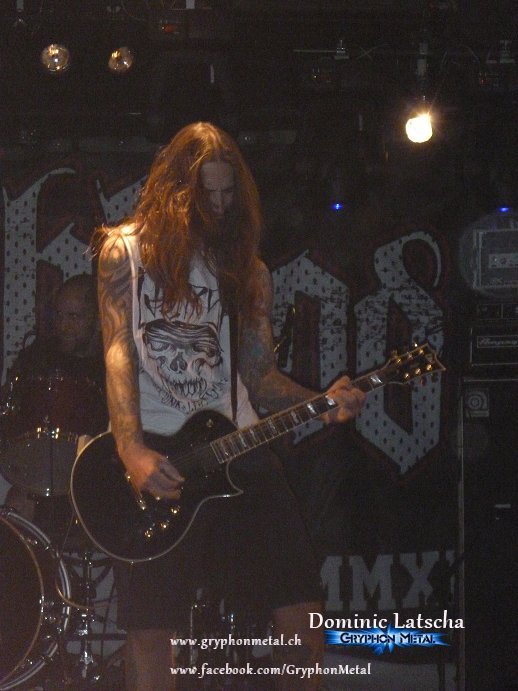 DOWNSET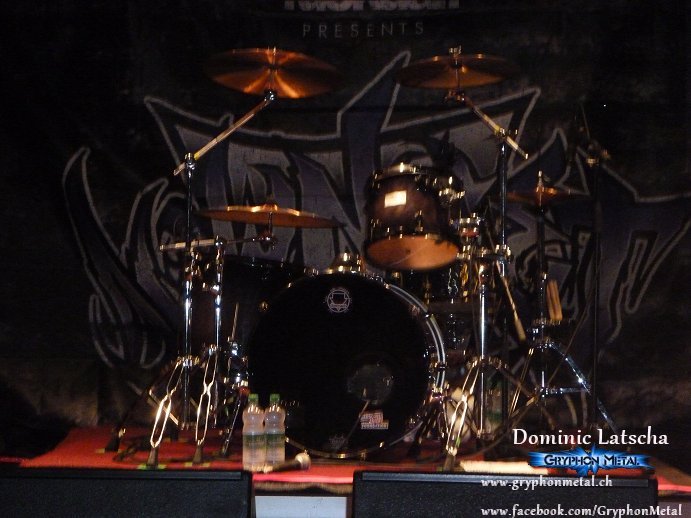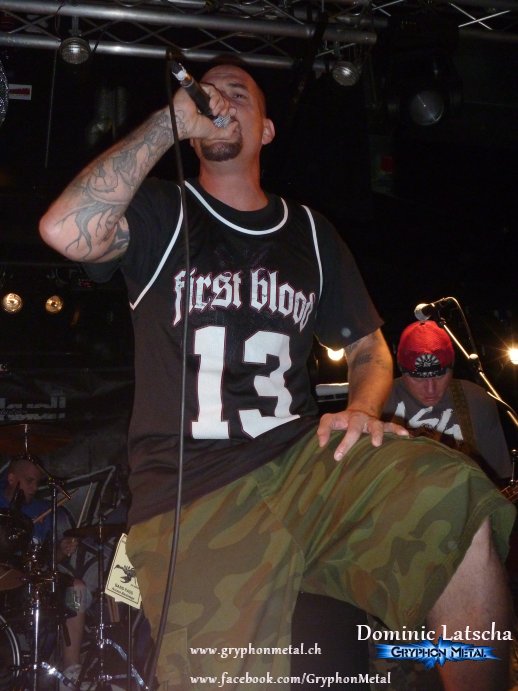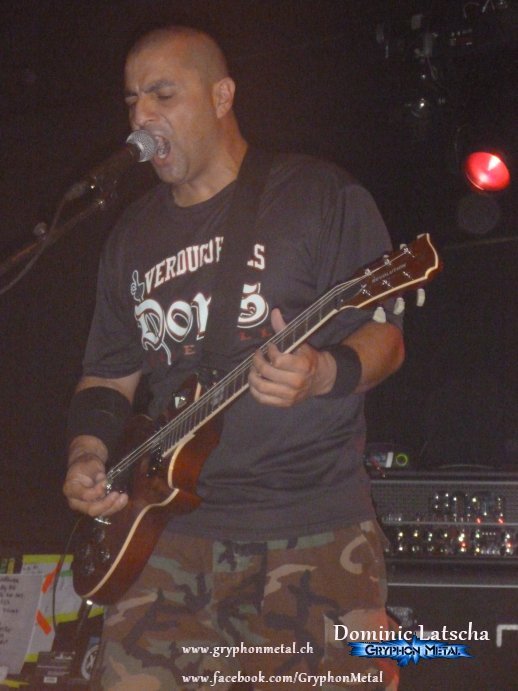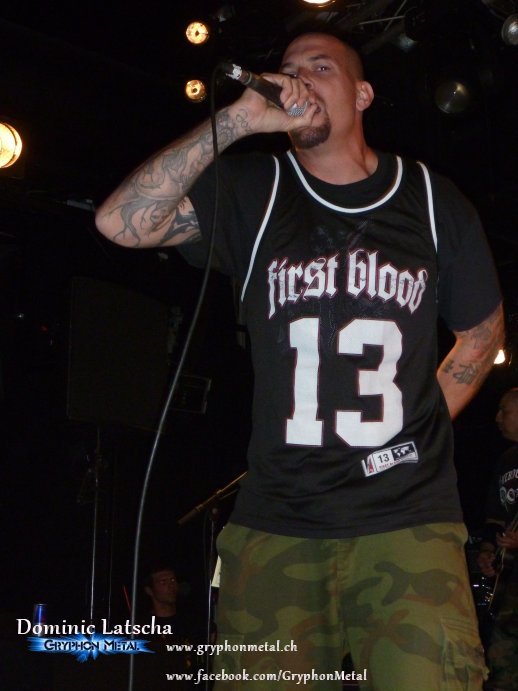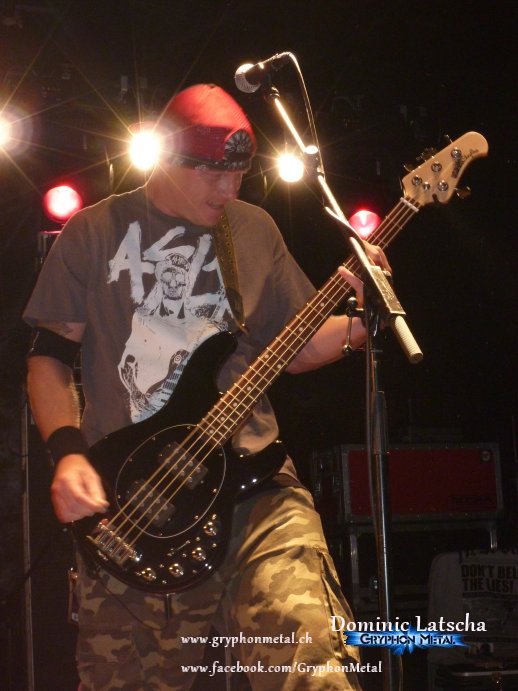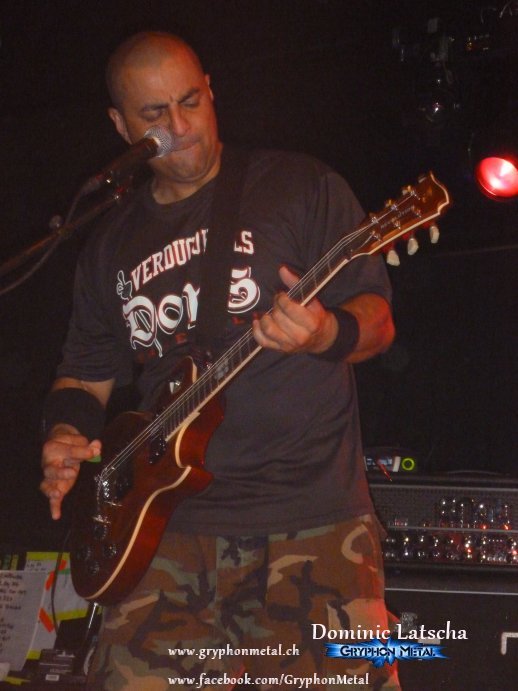 German version
Downset (US), First Blood (US)
Sommercasino, Basel, Kanton Basel Stadt, Schweiz – 14. August 2013
www.downset.net
www.firstbloodrules.com
www.firstbloodmerch.com
www.myspace.com/firstblood
www.sommercasino.ch
Fotos und Livebericht von Dominic Latscha
Eastcoast Hardcore, Westcoast Hardcore.
Mit "Anger" sorgte Anfang der 90er eine Crossover Truppe namens Downset aus Los Angeles, Kalifornien, USA für Furore. Dank ihren sozial-kritischen Texten über die damaligen Zustände wie Rassismus, Kriminalität, Drogen und Korruption in Los Angeles trafen sie zusammen mit den Crossover Pionieren Rage Against The Machine und Body Count den Nerv der Zeit. Innert kürzester Zeit gelang es ihnen eine weltweite Fangemeinde aufzubauen und sich einen Namen zu machen. Im Jahre 1992 ging Downset auf Tour mit Pantera, welche für einen Halt in Zofingen, Kanton Aargau, Schweiz einlegte.
Seither ist viel Zeit vergangen und Downset hat sich in diesem Jahr wiedervereinigt. Leider ist von der ursprünglichen Besetzung bis auf Gitarrist Rogelio Lozano nicht mehr viel übrig, aber die Jungs auf ihrer "Calling You Out" Tour zu sehen, ist es wert. Gleichzeitig sind auch First Blood aus San Francisco auf "Silence is Betrayal" Tour. Mit "Killafornia" schufen die Kalifornier um Sänger Carl Schwartz einen Hardcore Meilenstein und zeigten, dass sich Westcoast Hardcore nicht vor Eastcoast Hardcore verstecken muss. Es ist eine Sensation, dass das Sommercasino es fertig gebracht hatte, diese beiden Bands für ein Konzert zu verpflichten!
Um 19 Uhr war Türöffnung und es waren kaum Leute vor Ort. Deshalb wurde der ursprüngliche Beginn um eine Stunde nach hinten verschoben. Plötzlich gingen die Lichter aus und als Intro erklang "Somebody Is Watching Me" von Rockwell. First Blood stürmten die Bühne und legten mit "Fear" los. Vor der Bühne drehten ein paar Hardcore Kids total durch und fingen an mit Violent Dancing. Eigentlich nichts schlimmes, aber wenn man keine Rücksicht aufs Publikum nimmt, ist das voll daneben. Mehrere Male sprangen oder traten sie gegen Zuschauer in den vorderen Reihen. Geht gar nicht!
First Blood Sänger Carl Schwartz freute sich mit seiner Band einmal in Basel und nicht in Zürich zu spielen, weil sie hier selten aufgetreten waren. Die Musik stiess auf grosse Resonanz und viel Applaus folgte. Sänger Carl Schwartz liess noch ein Statement folgen, wonach er es schätzt, dass verschiedene Altersgruppen, Rassen und Leute aus Basel & Zürich eine gute Zeit zusammen haben. Ausserdem sei es für ihn das Grösste mit Downset die Bühne zu teilen, weil er zu Ihnen seit seinem 15. Lebensjahr aufschaut und sie mit ihren sozial-kritischen Texten eine Grenze eingerissen hatten, denn Carl hörte vorher nur Metallica und Pantera.
Mit "Preamble" folgte das letzte Lied und First Blood verliessen nach 45 Minuten Spielzeit die Sommercasino Bühne.
Setlist First Blood
Intro
Fear
Occupation
Next Time
First Blood
Lies
Suffocate
Arma / Victim
Enemy (Firestorm)
Resist
Truth
Fascism
Silence
Preamble
Es folgte eine kurze Umbaupause. Um 21:35 Uhr betraten Downset die Bühne und eröffneten mit "Empower" die Show. Sänger Neal Roemer gab sofort Vollgas und zog das Publikum mit seinem Sprechgesang in den Bann. Er verliess sogar die Bühne um mit den Fans auf Tuchfühlung zu gehen und liess sie an der Darbietung teilhaben. Gitarrist Rogelio Lozano glänzte mit eingängigen Riffs, während Bassist J.D Manhart für den nötigen Groove sorgte. Den Zuschauern gefiel die Musik sehr und es folgte viel Applaus. Weil sich ein Geburtstagskind namens Christina unter den Zuschauern befand, kam sie in den Genuss eines "Happy Birthday" Ständchens. Neben alten Liedern folgten mit "Forgotten und "Sangre" zwei neue Nummern von der "Forgotten" EP, welche den alten Gassenhauern in nichts nahe stehen.
Mit der Crossover Hymne "Anger" endete das Konzert und die Downset Mitglieder verabschiedete sich von den zahlreichen Fans. Nun warteten alle gespannt auf eine Zugabe, aber die Fans wurden bitte enttäuscht. Downset unternahmen keine Anstrengung erneut die Bühne zu betreten um eine Zugabe zu spielen. Eine herbe Enttäuschung nach 50 Minuten Spielzeit.
Setlist Downset
Empower
Play Bil
Take Em Out
Breed
Pure Trauma
Fire
Blind
Forgotten
Sangre
Eyes Shut
Against
Downset
Anger
Fazit: Das Sommercasino Team hat eine tolle Arbeit geleistet, diesen Event durchzuführen und diese hochkarätigen Bands nach Basel zu holen. Ihnen gebührt der Dank neben den Zuschauern und den Bands Downset & First Blood. Einzige negative Punkte sind die rücksichtslosen Hardcore Kids in der ersten Reihe und die verwehrte Zugabe von Downset.
Wer Downset in Basel verpasst hat, soll am 22. August 2013 in den ISC Club in der Bundesstadt Bern, Schweiz gehen. Dort spielen sie ein zusätzliches Konzert.