Gothic visions and magniloquence.
Gothic visions with symphonic approach….this can be the perfect description for this new Edenbridge cd.
There is a very good melodic approach supported by Sabine' s great voice who delivers nice vocals into songs which get an attractive melodic metal sound that reminds of Nightwish, Within Temptation ...and not only…there are indeed shadows of Kamelot and Symphony x too . In some songs like "Fallen from Grace" there are evident shadows of Symphony X concerning the use of chorus and rhythmic parts!!!!
I notice also an incredible performance from Lanvall (keys) who is able to create cool lines that, sometimes, remind of Dimmu Borgir!!!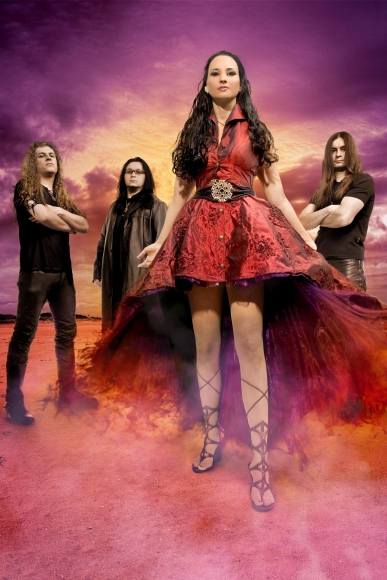 The importance for melodies is a priority for the band that anyway is characterized by obscure senses… Metallic guitar riffs support that noticeable work done by the keys, but it is alsovery important to underline the work made by rhythmic session….
If you like the latest works of Nightwish and Within Temptation this album is for you. But, even if influences are evident, there's a certain kind of originality in Edenbridge's compositions.
I want to underline that the band has improved quality, comparing this one to the previous works, thanks not only to the better quality of the songs but also to a good production and to perfect arrangements that give value to the sense of their music full of magniloquence and power…
A good cd…for a band that makes an important step forward!
rating: 8/10
---