Psychedelic streams of Black Metal
If you ask me, Enslaved mostly has little to do musically with Viking Metal these days. They got really weird after releasing Blodhemn, flowing into more psychedelic streams of black metal. This direction seemed to be present with each release Enslaved put out, including their latest, "ISA".
Although, I would label this album as their finest in the terms of production, I wouldn't hail the songwriting on "ISA" with complete confidence. The progression from their previous albums is obvious, but there's this mellow feeling that creeps throughout the whole album and it makes it really hard to listen, placing it among those albums that need a few runs before the ears get used to it. There're no catchy riffs, the number of memorable patterns is low, although, I guess, the guys wanted it that way. Enslaved made this album a neverending drowning in the countless moods that are all but positive. Each song follows as a swansong to it's previous, making this album a complete psychedelic Norse drama.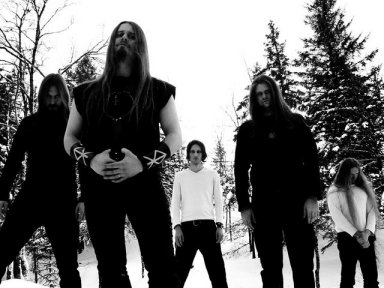 Performing is good however. The black vocals are sharp and ambiental and the clean ones are Grutle's best so far. Guitar work and drums sound clear and the whole production sound is quite solid and very natural. They made a clear old-school performance, apart from digitalizing and synthetics, which is good in their case.

Enslaved had not gone out of their true stream of playing music

Psychedelia, strange shit or whatever... No matter what, this still is Black Metal of it's best breed! Enslaved had not gone out of their true stream of playing music, as there are clear fragments that reflect their musical past . It is a continuation of their previous releases. This release won't break the Billboard chart, yet it's a must for any Enslaved fan or a liker of quality Black Metal.

Best track: Return to Yggdrasil

: By far my favourite track on the album! The Black Metal atmosphere that lacks most of the bands nowadays. Good rhythm and fine drum sequences, listenable song composition and a good amount of touching acoustic patterns.

rating: 7.5/10
---