EXCRUCIATION: "Angels to Some, Demons to Others"
excruciation
Twilight-Vertrieb
Recorded at the Blu Velvet Studio, Modena (Italy), September 2006. Engineered by Alberto Solieri. Masterd at Morisound, Tampa, Florida (USA) by Jim Morris. Produced by Excruciation
Released in three different versions, in jewel case, as a digipack and as a limited edition in slipcase including a 5" vinyl single, through NonStop and distributed by Twilight.
L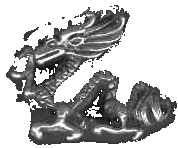 'ahlām almīn, amźn. This is contemplative fear from age to age.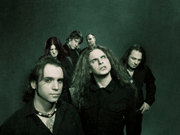 Burnt and flooded. Crystalline and gloomy. Nice melodies intertwine with intense bass lines and eruption of dark double bass drums. You approach force and melancholy, and fear too. Renewed Doom Death, lively, energetic, fluent, substantial, at the border between light and shadow, redesigned yet so faithful to the origins. Something that carries the scent of early Paradise Lost ( Shades of God and Gothic) beamed straight to our age , accompanied by influences of Melodic Death, Heavy, Rock and old school Black. Again from Switzerland comes the outbreak. The band is Excruciation. This 6-piece combo hits the scene with this bright new full length, an album that is a regeneration of Doom metal. Just think that Excruciation (born in 1984) can show a well nourished biography. 1987 they played with Messiah, Sodom and Samael too. 1991 they split up but, in anno domini 2005, they come back, after 14 years break. Now (January 2007) they deliver to the metalheads a little jewel called "Angels to Some, Demon to Others". Articulated in 14 tracks, this cd fully delivers what the title promises. It's a communion of light and shadow, of nostalgic, mourning harmony and pitiless fists empowered by a valuable production that has exalted the purity of the sound. The title of the third track Is God diabolical? speaks for itself, as well the fourth "emblem" Like Hyde in Jekyll. This game of the (presumed) opposites that meet each other converge in a gratifying Doom Death, which is far for being leaden and (too) funereal. Vocals are varied: angry growls, rasping clear vehemence, bass backing vocals. As a corolla around a fulcrum, the songs seem turning around the beautiful and vivid track 8, Mo(u)rning again, sorrowful and pitiless, strong and anxious with mighty bass lines and immediately addictive. Golgotha is the sadness, the way to crucifixion and emptiness that becomes reaction, highly cadenced and attractive with strong emphasis in the vocals and with light guitar distortions.
You made me king...
You made me the king i never was
...Oh father why shall i suffer for the sins that you created?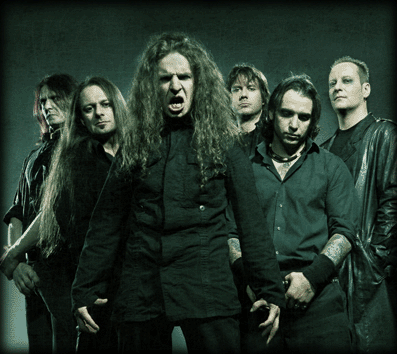 The march goes on with even more severe tunes through the obscure Is God diabolical?. The fourth song is the longest one, impressive and abrasive. At a first impact, its first part seems strong yet a bit monochord, but it's not true, it is actually the opposite and , in the middle, it retakes the whole structure summoning all forces. Arise is lively, very catchy and much rock oriented, without loosing any gloom fascination. The escalation in vitality brings us the rage of "banger" Smashed with many Death and even hardcore influences. But now the sophisticated and menacing instrumental Solitude pt. II (track 7) wrap us in a surreal cold aerial ascension towards a far foggy horizon, recapturing the melody of the intro. Arpeggios in foreground, and in background fragile and menacing psyco texture. And here we are: Mo(u)rning again provides melancholy, heaviness, a perfect musical pattern, catchiness, banginess, cascades of riffs in involving slow/mid tempo and enslaving double kicks. Plus a wide spectrum of aggression and mood in the vocals. Devotion rocks again with energy, mixing slower parts with rocking grooves. Track 10 Black is another sting of beauty in the heart, it has Rock /Goth/Doom influences and an implacable serie of drum discharge, united with a great guitar- bass work. Slower comes the desperation in the following beautiful track My darkest Hour, so cadenced and effective. Here too the influences are marked . The doom rage is completed by the more pessimistic, angry and livid I am and One Step further. Special mention now for the intro "Angels to Some" and the outro "Demons to Others". The tuneful intro with arpeggio and subtle distorted background and menacing percussions perfectly opens the album, retaken then in the seventh position, while the outro is nothing less than The Prayer to our Father pronounced in original Aramaic. Astonishing. It begins instrumentally with a wide dark psycho ambience- mood and a nice melody where a poignant, touching melodic distorted sound leads the scene as it were an irreal woodwind instrument. The short prayer is impressive, presented hypnotically monochord like in a mass with that slightly distorted and clashing carpet filling the whole space around, armored with recurrent low resonant tympan smashes . The sense of death and misery is underlined by the cold sound of the hammered nails, while the sense of abyss, devotion and fear is incredible, underlined by the final instrumental cymbal-windy crescendo with abrupt end. This is contemplative fear from age to age. L'ahlām almīn, amźn. L'ahlām almīn, amźn ...from age to age.
Abwūn
d'bwaschmāja
Nethkādasch schmach
Tźtź malkuthach.
Nehwź tzevjānach aikāna d'bwaschmāja af b'arha.
Hawvlān lachma d'sūnkanān jaomāna.
Waschboklān chaubźn wachtahźn aikāna
daf chnān schwoken l'chaijabźn.
Wela tachlān l'nesjuna
ela patzān min bischa.
Metol dilachie malkutha wahaila wateschbuchta l'ahlām almīn.
Amźn.

Rating: 9,4/10