Unpredictable, entertained. weird. They go off
in a totally different direction 2 ½ minutes into a song.
I should start out to say this Extol is one of the most unusual bands I've encountered. I can compare them with several other bands from the Scandinavian region, but one band isn't enough! Parts of the singing in a few songs remind me a lot of Peter Dolving of The Haunted and there are other songs when he sounds like Mika Tauriainen from Entwine. And the band has a sound of it's own. One minute they are cranking it out like any other melodic Death metal band from Sweden and the next second it sounds like American modern rock. To be honest, I wouldn't know what to think of them if I saw them live. They also play the weirdest festivals. Extol is playing a festival in Minnesota called "The Sonshine Festival." This Festival has a lot of folk music from Sweden and Norway. They are the only Metal Band on the bill! Really fucking weird if you ask me. In some ways, Extol is a tamer version of Neurosis.
I do like the introduction to this CD but it is a bit mis-leading. Gloriana starts out like a melodic death metal song should, just balls to the wall guitar and bass mixed in with plenty of screaming. Then stops and boom they go into this sappy sing along modern rock tune, which if it lasted any long would be a ballad. Interesting track although I cannot see this song played live. It's well worth listening to. In Reversal has more of that screaming that I was referring to however when I sit down and try to figure out where Peter is going with the song I got lost. I ask "What is this Song about again?" sounds cool, and again…fucking weird. Lost in Dismay has this guitar riff in the beginning that I never would have thought I'd hear on a metal CD. Its guitar with light distortion with a sort of Red Hot Chili Pepper "Under The Bridge" feels to it. Meanwhile, Peter comes in with a very lame vocal line "all is lost…" BLAH! C'MON! Write something original! What I do like about this song is that, I can see people taking long drives in the country and not complain when this song is playing. It's a nice break from hearing blistering guitars. At this point I am so confused on how to even classify this band. The Things I Found for whatever reason sounded like something the Deftones in their prime could have came up with. All out screaming with faster guitars and the drumming couldn't be more erratic. This one is worth cranking up in the car. But again, like their other tracks, they go off in a totally different direction 2 ½ minutes into the song.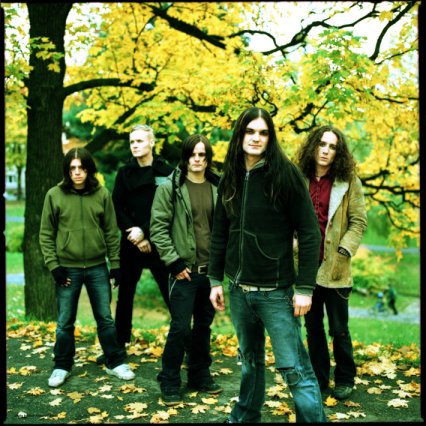 In the area of sound quality, I cannot complain. The album could not have been mixed or produced better. The producer grasped the bands style where I still cannot. The audio levels are perfect. The drums could not sound better, although I personally would like to hear more bass in the mix, the vocals sounded absolutely pristine while the different guitar sounds and tones…wow, really great. If I were to show off a really expensive audio system, I'd probably put in this CD. The Blueprint Dives is a great CD for those who travel long distances on a daily basis. Personally, I would not crank this CD if I were to show off to the other males what I am listening to trying to vie for the Alpha Male slot of the streets. But, for long distances to keep someone awake, this CD is perfect. It's unpredictable and it is highly entertaining.
rating: 7/10