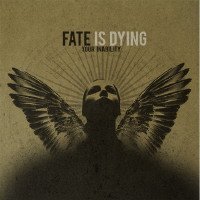 Your Inability, 4:48 min
Get Off the Damage, 4:16 min
Not Without Hope, 3:24 min
Just As A Farce, 3:05 min
Standing Out Side, 5:08 min

Reto Züger : vocals
Natasha Banzigou : guitar
Patrick Küng : guitar
Michael Gall : bass
Andreas Höfler : drums
Fate hath the heart's impulse
Founded in 2005, Zürich-based Fate is Dying could be born under the fate to amaze very soon European and even more American metal fans. Why? because, through their first EP, they prove to be able to ride explosive talent. "Your Inability" EP is deep melodic death attitude angered by a destructive and pounding hardcore and a touch of modern thrash. A nice melodic vein meets the propelling riffs of Shadows Fall and the result is actually very attractive. But i think that, rhythmically, the influence of Lamb of God and As I Lay Dying could be even stronger. It's clear, we are dealing with another talented Swiss band: no surprise, from the moment that Switzerland IS one of the actually most productive reservoirs for good extreme music, that one with a heart for enslaving melancholic desperate groove and merciless beats. This EP delivers 5 tracks that flagellate and enchant immediately, draining you into the mosh ring of your possession. The only minus point is that these tracks appear, at a first immediate listening, too homogeneous: although very robust these 5 tracks run away in one only breath and you hardly understand when the one stops and the following one begins, appearing everything a brilliant variation of the same theme. Above all i refer to the screaming vocals and the sinister pounding riffs which, though being class, flow on the same river in (almost) all verses and choruses. Nonetheless the taste of each song appear clear the most you listen to them and this is no disturb from the moment that the whole block is really addictive.
Standing outside is one of the best songs, it is particularly live and injected by tempo changes and smooth yet cruel fast double bass dominion and percussive snares and toms with anxious cymbals . Concerning drums, these are the characteristics spread off in the whole EP, that find their best example in the last track indeed.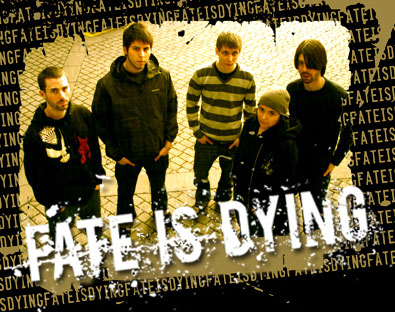 The second proposal, Get off the Damage, shows an honest angry emphasis. Guitars pound at their best always, the growling insertions in the opener and title track Your Inability adds some infernal veil. The track Not without Hope makes use of those crybaby wah infectious and choken effects used by Lamb of God , for example, in 11th Hour (a bit too similar to 11th Hour) , with some abrupt distortion in the end separated by the next set only by a short interval of syncope.
Lyrics express a seed of hope but mainly mankind corruption, isolation, desolation. "we are human with human beings, we take lives as a normal gift". This EP is both perfect flagellation and gunshots imposed upon us, therefore we should be very interested in the fact that the band is about to prepare a full length. furious, effective and not pretentious, Fate is Dying is spitting fuel on delicate wings of gasoline. The melancholic melodic concept easily gets enflamed by and through the furious rage. We find equally space for tear, fear, amnesty and certainty and this in a bunch of almost 19 minutes. The sound is good but, personally, i would have preferred a better calibration between bass and vocals.
As first EP of an emerging band, this CD can entertain and satisfy a wide part of extreme metallers with a soft spot for melodic strength, so it deserves to be taken in vivid consideration as well as the band itself. I agree, "fate hath the heart's impulse".
rating: 8/10
---