sate your jaded appetites for the bizarre.
This Franken-monster is actually stitched together quite nicely
Code666/Aural Music's most recently added band Hail Spirit Noir will be releasing their first album for the label this upcoming March 5Th. The Greek duo has summoned together six Daemons to either sate your jaded appetites for the bizarre or as their website boasts , "tear your Psyche apart". Pneuma as the band has entitled the album is an eclectic mash up of such varied influences as jazz, psychedelic rock, black metal , and punk. This Franken-monster is actually stitched together quite nicely and doesn't overtly resemble any of the previously mentioned genres as a whole. The album isn't particularly long but has certainly been of a decent production and evocative quality - it has been mastered by Jens Bogren who has worked with Katatonia,Amon Amarth, and Opeth.
Progressive Black metal is the band and label's preferred tag. While they're undeniably progressive, they may well also be something entirely different but only time will tell. With any progressive movement of any art form the stylistic boundaries become murky and difficult to delineate , so I feel it's best to compare them to bands with whom they share similar qualities. My first and immediate thought was how much the clean vocals that are strewn about resemble Serj Tankian from System of a Down. Being a fan of that band, it was much to my liking. If you're not, don't let it be too much of a put off since the alikeness is only subtle. They have a allot of that ridiculously catchy satanic rock feel to the point of being almost hokey. Itís very comparable to the Swedish band Ghost but not nearly as structurally clean. Since their artistic affections seem to gravitate towards the strange, this naturally translates into dissonant passages, markedly whimsical arrangements and spastic vocals that alternate from clean to scream and back continuously. They're mostly down tempo and funereal which imparts a depressive spirit but there are moments of chaos. Aside that, they effectually generate the feel of an old horror B-movie with organs and various embellishments not unlike what's found in horror rock. Other bands that they may have borrowed from and at the very least prod towards include Coven, Bad Acid Trip and the Beatles because of the use of flutes, violins, and synths for an ethereal effect that disconcerts the listener from the back.
I undoubtedly have been impressed by this album and would recommend it for anyone has an affinity for grotesqueries, the avant-garde and weird. Plus, It seems like something Tate from an American Horror Story might stick in his playlist right before dropping some acid and beginning a killing spree. All things considered Iím going to give it a 9/10.

9/10

written by Gary Saul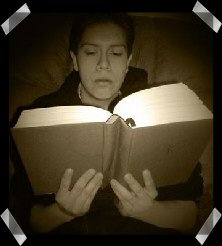 Editor in the USA