---
review by Gianrichy "Richy" Giamboi ___

Multicultural elements.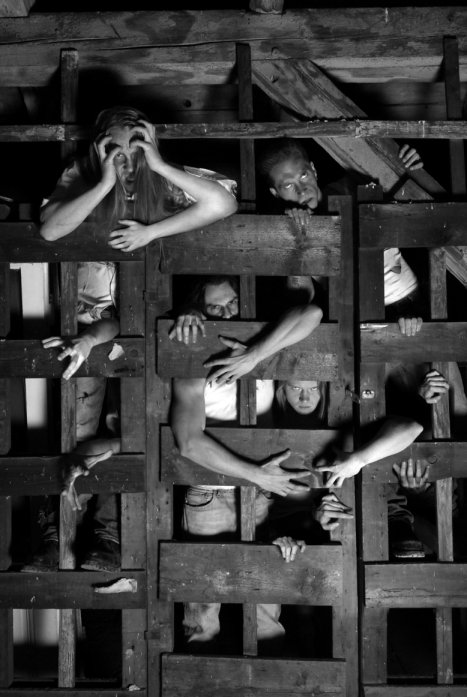 FINALLY!!!!! After seven (yes, seven!!) years Hollenthon publishes the successor to "With Vilest Of Worms To Dwell"!! A really long time for such an innovative and interesting project as the Austrian group again shows to be!
The music of Hollenthon is so hard to describe, as the listener has to plunge in it to catch the effective deepness and power of the songs. Every single song ever composed by Hollenthon has its own face and character, the common attributes are the bombastic and multiethnic and multicultural elements recurring in the tracks.
Huge choirs and countless to the metal gender unusual instruments bring an unknown freshness creating an unexpected monumentality. Its hard to say which album is better or which song is more catchy, as every single composition is really different to the other in order to make preference depending from individual taste and mood of the fans.
In my opinion this is the path that Therion should also have taken some years ago! Hollenthon don't depend as much onto classical compositions, even if these are quite often perceptible. But using those already named multicultural elements with the rudeness and roughness of their early days, they manage to create so many different sound universes without loosing their way and making everything really interesting!
I must say, "Opus Magnum" has confirmed the compository skills of Hollenthon in every imaginable way, remaining at the usual highest standards! Nowadays an exception in the Metal gender!!
Rating: 9,5/10
Gianrichy Giamboi 09.06.08