INTERVIEW WITH DINO FIORENZA
by our editor in Italy, Salvo Russo.
Sicilian musician Dino Fiorenza is a bass player virtuoso. He played with Zack Wilde, Steve Vai, Yngwie Malmsteen, Billy Sheehan, Paul Gilbert, just to name a few.
Mr. Fiorenza, who is also bass- teacher, writes for the Italian magazine "Chitarre" and for the American websites Truefire.com and Basslessons.com. Our italian editor Salvo Russo, as Sicilian himself, is obviously very pride and interested in Dino Fiorenza`s rock-fusion solo album "It's important" for the label Fog foundation.
Salvo was successful in obtaining a short yet very interesting interview with this great artist. This interview gets the title "Smoke On The Water"... Deep Purple? Maybe...
https://www.facebook.com/dinofiorenza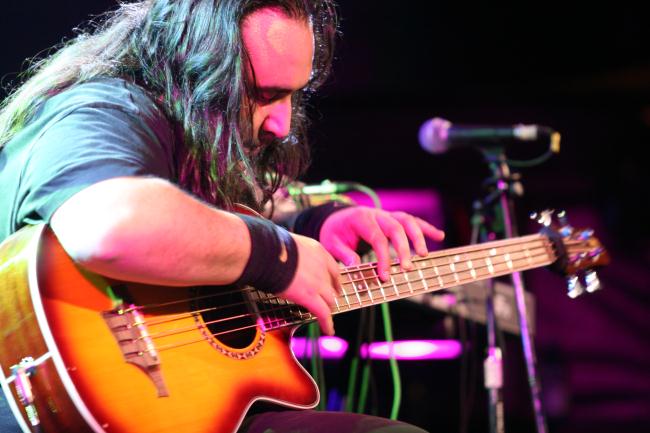 Smoke On The Water
>Hy Dino!!!
Well…I can't ask about you about your entire carrier until now…you could write a book about it…can you give us a short description of main steps ?
Wow, thanks for your compliments I hope to merit, say that my career began playing in small clubs in my home town in Sicily, where I pointed out to me immediately for my technique explosive, then began playing in the American base SIGONELLA them I was spotted by a drummer Berklee graduated who returned at home, he spoke about me of a guitarist GD, who contacted me for a tour in the United States, from there the list of my live and studio collaborations became infinite
> Dino…you…and the bass…the bass and you…The bass is the most "unknown" instrument for many superficial listeners…not for metal music of course…when did you realize that it was "your instrument"?
When I was a kid, my cousin gave me Deep Purple's album "Made in Japan", just put that record, the bass of Smoke On The Water burning me, and realized that this must be my instrument. I like to think that I played for the first b-side, and if I put the first side?
> You have played with a lot of famous artists…Which are those one who had impressed you the most?
All the artists I have played and will play that teach me something and I am impressed by what they do, but if i must speak one, surely STEVE VAI

>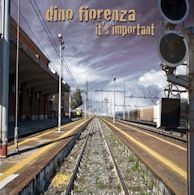 Let's talk about this album…How could you describe it? It's an instrumental tribute to bass…but not only…isn't it?
This album is myself, all my life put in eleven instrumental tracks, it isnt a tribute to the bass, but a great party to which all the instruments involved and have fun
> What about your favorite music?
I am a true metalhead
> Dino…You're a bass teacher known in many parts of the world…what could you suggest to all those who wants to begin to play this instrument?
The advice I always give to all my students is to always express their personal musical idea, it is not the technique that makes someone, but their ideas, do not be satisfied with the extras on the stage of life, but the protagonists
> Dino...Nowadays ..it's not a good period for all musicians …and it's getting hard to make great profit from it…how is it changed the life of all those musicians who were rich 20 years ago?
Living like a musician is really difficult, and as I said before, you have to be really expressive to make music career, and now a musician should be able to do everything, teach, session man, clinics etc. ...
> Dino…what can you tell us about the imminent future? Is there a new collaboration or album in project?
I'm preparing a new instructional DVD, the second album, I'm recording many album as a session man, I'll do the clinics in New Zealand, Asia, and the USA, and as usual i'm playing to music expo for MARKBASS, glorious Italian brand of which are happily endorser. ..As you can see I am not bored
> Ok…the game of tower for you too…that's our final question… you're on a very high tower, and three artists are with you…you have to push down two of them, saving the third one…For you there are….
John Myung Billy Sheehan Steve Harris
Billy Sheehan, is my best friend, and my best music inspiration
B
e a gryphon! Be our fan
and join us at FACEBOOK