Jag Panzer return with another record of their take on U.S. power metal. There are many out there that think bands like J.P. shouldn't exist anymore accusing them of not offering anything new or innovative. J.P were never about that. They were all about kick-ass songs, epic melodies and soaring vocals. And with this record J.P continue down this road evolving their sound for the new millennium and releasing one of the best records in their genre. "Casting The Stones" takes the sound of their 80s , and admittedly best, records and mix it with today's more aggressive spirit. Fear not there's no rapping in this record or anything remotely like that. It's just that production-wise, Jim Morris beefed up their sound making it heavier and well more pissed off. Their riffing technique is pretty much the same although there are a few riffs here and there ("Beware the Tempest" and the opening track) that showcase the band's aforementioned aggressiveness. My guess is that this is the result of Broderick getting more involved with the song writing process. Briody is still the backbone of this band offering the record's more epic moments with his distinct and tasteful melodies. Tetley's performance is great and his bass tone is thunderous, clear and powerful. Pounding away at the drums, succeeds in giving the songs flow and and extra push when needed.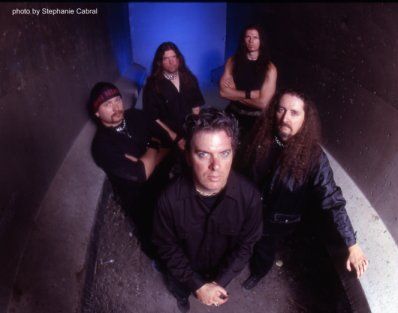 As for the Tyrant, the one and only Harry Conklin, only one thing can be said: his voice is awe inspiring and mighty even to this day after all these years. He sings in so many different ways each befitting the song like a glove. There's not one single flat note to be found here and he easily gives all the new singers half his age a good run for their money.
One track I'd like to comment on particularly is track #4 "Achilles". It's 2:43 minutes long yet everything that makes this band great. From the opening melody to the chill-causing chorus this is one motherfucker of a song!!!
As I said before Jag Panzer are not re-inventing metal but themselves all the while establishing classic metal , a genre many consider dead, in the year 2004.

rating: 8.8/10