It is like heroin for the folk / metal inclined
Lumsk the seven piece band from Trondheim, Norway, has released there latest work entitled "Troll".

The best way I could sum up this contribution to the music world is Wow.

I have long liked folk / metal. But "Troll" blew me away. It is like heroin for the folk / metal inclined.

There compositions are rich and smooth, which flow from heavy "heroic" guitar work, to light jazz / prog rock with a gothic touch and back. All the while holding their definate Norwegian folk flavor. It is definately impressive.

There are several guest appearances on this album. Stian Hovland Pedersen, a theatre actor from Trundelag, offers spoken word sections.
Andreas Elvenes (The 3rd and The Mortal) added in some vocal tracks. Also Brass players and a string quartet can be heard, as well as the all female choir Embla.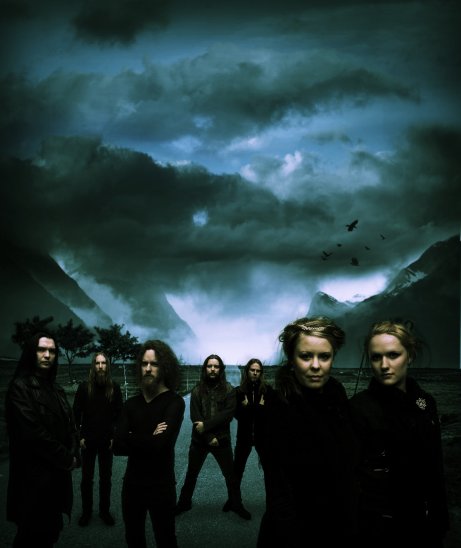 The addictive tunes on this album have to be Dunker, with it's heavy low rumbling guitar work and it's distinctively biting violin work.

Trolltind, (possibly the heaviest track on here) with it's punchy, muted riffs, and heroic gothic flare.

Blaester, which has a march tempo / feel to it. Complete with a little "industrial" interlude towards the end.

Allvis opens with an absolutely haunting piano, with just as haunting vocals and builds in to a light jazz feel (complete with horn section) to a build with strings. To heavy blissful harmony. Back to the eerie haunting finaly.

If you are into heavy death. This is not the album for you. But if prog/folk/gothic/metal is your bag... then this album is a must!

The break down... An excellent work. Buy it.