MACHINE HEAD
"Bloodstone & Diamonds"
Review by Matthew Haumschild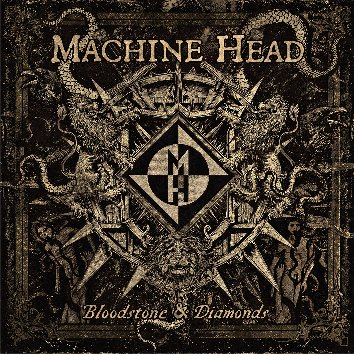 01. Now We Die
02. Killers & Kings
03. Ghosts Will Haunt My Bones
04. Night of Long Knives
05. Sail Into the Black
06. Eyes of the Dead
07. Beneath the Silt
08. In Comes the Flood
09. Damage Inside
10. Game Over
11. Imaginal Cells
12. Take Me Through the Fire
Recorded at Jingletown Studios and Trident Studios in California. Produced by Robb Flynn in collaboration with engineer Juan Urteaga. Mixed by Colin Richardson and Andy Sneap.
© Nuclear Blast
---
Discography
MACHINE HEAD Select Discography:

Burn My Eyes (1994)
The More Things Changes (1997)
The Burning Red (1999)
Supercharger (2001)
Through The Ashes Of Empires (2003)
The Blackening (2007)
Unto The Locust (2011)
Bloodstone & Diamonds (2014)
---
Websites

www.machinehead1.com

www.facebook.com/machinehead


twitter.com/mfnh


www.youtube.com/machinehead



---
Line up
Robb Flynn – Lead Vocals, Guitars
Dave McClain – Drums
Phil Demmel – Lead Guitar
Jared MacEachern – Bass, Vocals
---
The first four tracks are classic.
I've been a Machine Head fan for almost 20 years. The band was part of my major list of bands of my youth, which had included Sepultura, Fear Factory, Pantera, Biohazard, and Type O Negative. I haven't talked about Machine Head very much in the last 10 or so years because to be honest, I just kind of grew out of them. I bought The Blackening when it came out and I was part of the minority who just really didn't like it and it turned me off from the band. Supercharger was very questionable, at least Through the Ashes of Empires was a very good album but I felt like something had been missing since The Burning Red. Right around the time Supercharger had came out, I had only begun to listen to these newer sounding metal bands from Europe, i.e. Soilwork, In Flames (in their prime), and other bands from the Century Media and Nuclear Blast Records label. Combined with a bad album and better music coming in, Machine Head kind of got lost and North American metal fans knew it too. Machine Head could have been just as big as Pantera, but they dropped the ball.
My First Impressions:
I bought this album because I had read somewhere that Robb Flynn likened the album to The More Things Change, which grabbed my attention immediately because that was when the band was at it's height. "Now We Die" and "Killers & Kings" just sounded like the Machine Head of old that I remember! High velocity guitar riffs coupled with slamming double kick drums combined with the gritty voice of Robb Flynn. Those two songs…wow. Worth screaming the chorus too driving down the freeway.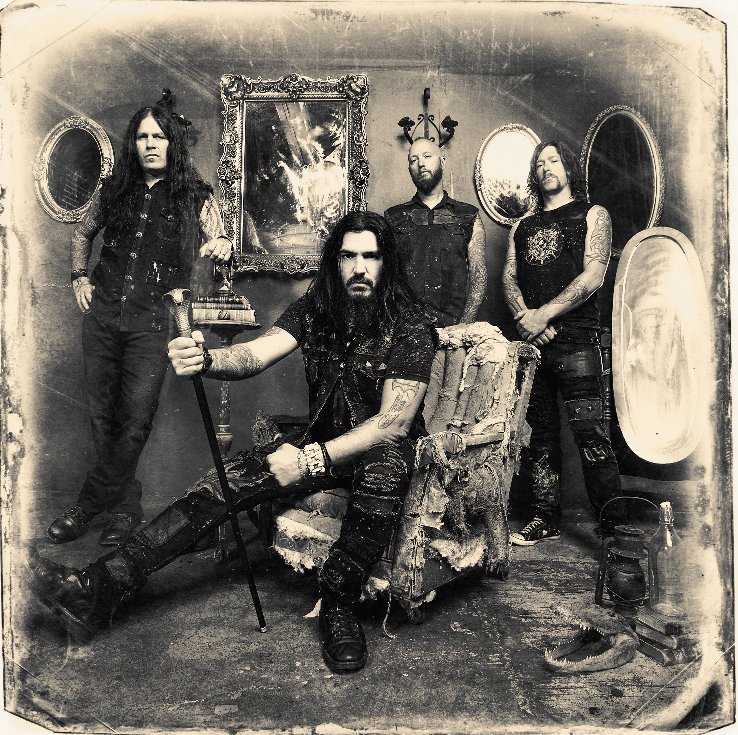 I Kept Listening:
"Ghosts Will Haunt My Bones" and "Night of Long Knives" definitely belong on their first two albums and that's a testament to the band on how good they can be. These tracks are more methodical than the first tracks on the album but they are just as hard yet not as catchy. However, these are the last two decent tracks of the album. Unfortunately, the album is what I had feared. I had the general feeling that Robb Flynn is grasping for straws with the rest of the songs on the album. I became rather bored and disappointed with the rest of the tracks. The music sounded tired and uninspiring. My fears of the demise of Machine Head have been confirmed. I felt the rest of the album had absolutely nothing to say about what's happening in this world, which is something Machine Head used to be very good at. I feel, the good music has to mean something, and the album as a whole, means nothing. The first four tracks are classic, Machine Head sounding song, that ware just riveting. They're so good; they're the best tracks they've put out in many years.
If I could say something to Robb Flynn and co., I would say, that they got some tracks right, but say something about the world today. The political climate, poverty, the riots in the streets, etc., find something to write about that means something. In The Blackening the track "Aesthetics of Hate" was about Dimebag Darrel and the asshole, albeit tried to write as a parody, an article blasting Dime and his fans. THAT SONG HAD MEANING!
Robb Flynn is a wonderful musician with arrangements to be envied by others and he's hit tons of homeruns with Machine Head and I enjoy reading his blog, I feel that when he speaks, I can relate to him, even though he's 6 years older than myself. So, I'm not trying to blast Machine Head as a band, I am just begging him and the band, to do better. I know they are more than capable of it.
7/10
Review by Matthew Haumschild