Metal triumphs with
a creative window.
Mehida (mēhī'də)- Nehemiah 7:54 (census of First Returned Exiles), the sons of Mehilda returned from Babylon. That kinda sets the mood for the entire album I think. The members have returned from the darkest depths of metal to form this avant-garde, progressive style metal with Christian overtones. Fronted by Mikko Harkin (ex-Sonata Arctica) and joined by Thomas Vikström (Therion, ex-Candlemass) and Ex-Am I Blood guitarist Jani Stefanovic along with bassist Jarno Raitio and drummer Markus Niemisperlto the group have created an energetic and musically diverse CD. MEHIDA converge together and drawn from their progressive and classical roots with a bit technical prowess forging strong, memorable vocals and first-class songwriting.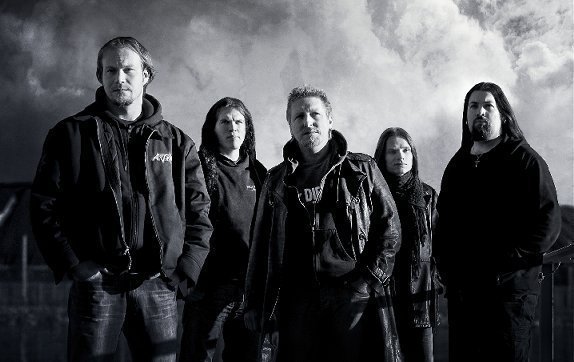 The lyrics are upbeat and give you hope and encouragement, while the composition lays the foundations of the song that will be locked in your head for you to sing throughout your day. A musical free for all, and at times improvisational but there is a formula that sounds a bit '80s. Without a doubt the band is really having fun and it shows. This is the first of many I hope. Once again metal triumphs with a creative window in the ever growing genre.
From the catchy intro to the choral outro; Blood & Water never disappoints. Strong heart felt vocals to quirky riffs, pelting drums, ominous bass lines and laying of supersonic keyboard traffic this album defies the dust that can build up on some lackluster productions. Numbers 2, 7 and 8 are my favorites. The CD, Blood & Water is released through Napalm Records where people look for quality music!
rating: 8,5/10
Steve Rautner 11.08.2007
---