* (who are the weepers? other die hard fans like we , i could say! hehehe we know who and what we are - for more infos follow Weeping Words the official PL forum-)

ZÜRICH - Abart - fans and concert
Reaching Vevey - the lake
VEVEY - Rocking Chair - fans and concert
On the journey to Milan - the night the light
Milan: the town
Milan: via Paravia - Transilvania Live - il bar - fans friends coffee beer interview and...
MILANO - Transilvania Live - meetings, concert, aftershow... interview?
many THANKS to... - back to Switzerland

ZÜRICH - Abart Music Club - 11/3
We reach Zürich around 19:00. It's still rather cold outside though there was recently a rise in temperature. The small agreeable club is sold out, and the tour buses tower near the entrance. A couple of barriers are placed in order to regulate the flow of the fans. This is one of the 2 dates in Switzerland for Paradise Lost and co., but some Germans too made the most of this opportunity. I'd like to drop only a couple of lines about the growth of interesting and well equipped venues all over Switzerland (and Europe) , that in the protective shadow of the big cathedrals of Metal (here in Switzerland the Z7 and the X-tra for example), are guesting more and more often gigs of big importance with artists of quality. Just to name some of those venues here in Switzerland (considered small, but ehy! many of them can contain an average of 300-400 persons!) we can list: Kulturwerk 118, Abart, Dynamo werk 21, Wärchhof, Remise, OX, Garage , Peter Pan, and many many others. Among the artists who were here at Abart we can list Zeromancer and Opeth, so just to have an idea. And in this way Metal and Rock begin to enter a capillarity circle, passing from the biggest spaces to the smaller ones, which begin to be well known and appreciated, and vice versa. I adore to attend a gig in these "little" temples of music as well as in Z7, cause in the smaller venues one experiences a certain intimity. Anyway i have some doubts about Abart this evening: its stage is really small and it will be put under a hard test.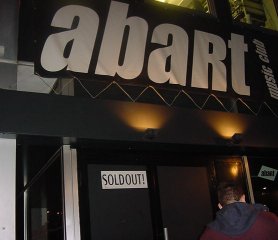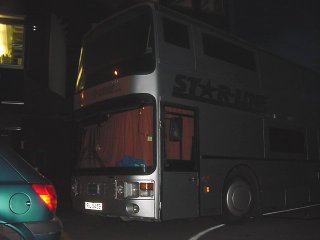 Ok, so let's continue our story: while waiting outside the doors , we shortly greet Lee and then we meet the tour manager Walter that confirms our accreditations and fix the scheduled interview with PL in Milan, we agree with enthusiasm. We will see together how everything will go
Then we take place in the queue near the fans, many of them seem to be very good mooded and excited! Hehehehe! of course! We meet Peter too, coming from central Switzerland near Luzern. He is another big PL fan and we will speak long about him! Why? just wait! The journey is long.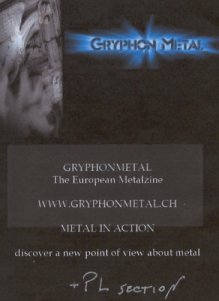 Finally at 20:00 h punctually doors open: thanks heavens! It's nice to enter the smart warm venue. Me and a group of fans approached the stage: this is Mandy and her friends. Notice the Crown of Thorn tattoo. I have a Crown tattoo too, united we stand! How many times you saw PL Mandy? A lot , isn't it?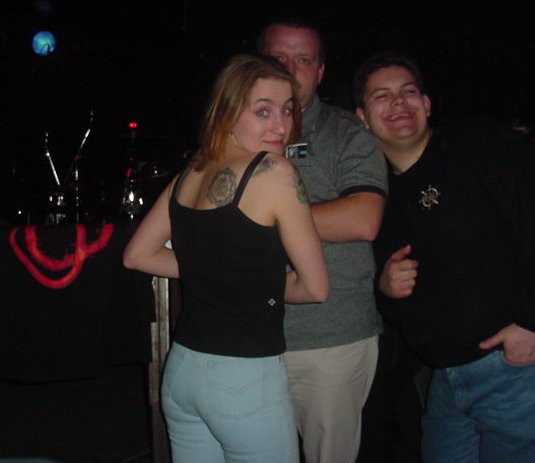 Well the stage is really small here and i wonder how limited the space for the bands will be: moreover the only one way of direct ventilation for the stage is its door right behind, at the corner, which leads to the street just in front of the buses . The bands , usually, enter and leave the stage through this door. Only 2 drum kits can be seen though there will be still work to do in order to set the drums for WT and PL.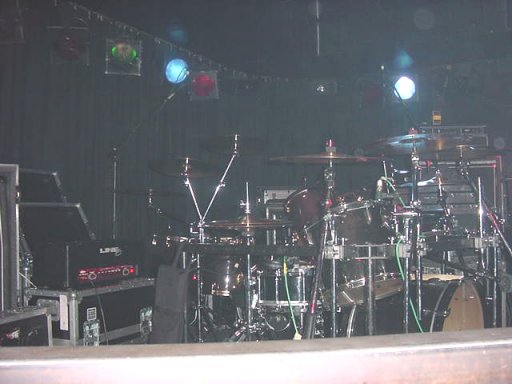 TAPPING THE VEIN

www.tappingthevein.com

We don't wait too much. At 20:10 Tapping The Vein are already on the stage. So finally we can see this group from USA that convinced so Much Paradise Lost to the point that they wanted them to play as support act here in Europe too, after the American dates. Already from the first notes their music appears to be interesting: it can be slow, melodic, mesmerizing, hypnotic, but it can showcases suddenly bursts of energy and angriness. I's not metal at all in the pure meaning of the word, but you can find touches of Industrial mixed with Alternative Rock, Gothic and Electro . The result is not the ultimative one to tell the truth, but it's really agreeable and has its new original sides without doubts. Guitarist Mark Burkert and drummer Eric Fisher play concentrated but relaxed and ,sometimes, very inspired. Eric plays usually with closed eyes, focusing the attention exclusively on music and letting fall his sticks on the drums with absolute precision. Mark's guitar is really agreeable while bassist Joe Rolland is putting energy into the rhythmic. Unfortunately, frontwoman Heather spoils a little bit the good picture and impression: her voice is enjoyable and , for me, it's one of the few female voice i like and i can stand, but ehy , her stage acting is really poor. Without underlining that some notes came out of tones from her throat and that more than one time her voice had some hesitations, she gives the impression not to be relaxed at all, mostly staring at a far point before her eyes. Stage mobility : zero. It must also be said that the sound is not the best this evening at Abart and it's not easy to understand the words under these conditions. Anyway TTV received a good amount of applauses from the Zürich crowd, really good mooded and generous this evening. Among the songs presented, obviously The Ledge, which was inserted also in the compilation CD's of Metal magazines, is the track which has the best impact. Heather finds the time to thank the audience and presents the band too, telling in a very polite way that they are Tapping the Vein, that they have toured in America with Opeth and Paradise Lost, expressing the satisfaction of the band for playing here , inviting to buy their CD, that is at disposal for only 15 SFr., asking for the confirm whether this is a good price. Yes : it's a good price.
setlist:
The River
Everything
Beautiful
The Ledge
Bleed
Numb










---
WITHIN TEMPTATION

www.within-temptation.com

Well, during the last year edition of Summer Breeze i had the possibility to see for a short time WT on the stage. Why a short time? Cause it was my personal decision to go away very far cause i personally don't like that much in general their music and even less Sharon den Adel's voice. I also asked their fans to forgive me, but better to be honest than false. Anyway Stefan shooted excellent fotos to WT, that we were gladly to present to their fans. Yes ok, but now? Where for jaysus ' sake i can go now? The venue is fully full er.. crowded, i have no intention to force my way through a wall of persons loosing my place . I always want to follow the gigs from the first row, , even for professional reasons, and when PL play this is for me simply a must. So ok, i remain here, i want to report every band of this tour, and moreover, beyond any personal tastes, i have only heard very positive things about WT. And if people in general appreciate them so much , there will be surely a reason for that . So let's remain here in the more objective way i can be. The stage is quickly prepared , though among a lot of discomfort, and at 21:03 the shouts of the crowd, the intro , the fading lights announce that the time has come for me to face WT. Like we Italians use to say: "2 are the possibilities" and, in this case, i will like the show or i will die on the spot because of terrible earache with boredom complications, and if i will die i will be free from the big work of writing this reportage ! lol!! hehehehe. Ok let's go! Under a cold blue light the band members, welcomed by a lot of applauses, enter the stage. "Hei hei hei " shouts the crowd clapping hands. Oh !! and finally Sharon den Adel appears like a magic vision , all dressed in white like Snow White . Telling the truth this look seems to me muuuuuch better than the "red one" presented at the Summer Breeze! I can see very well 1) that she is very beautiful 2) that she is nice, smiling and good mooded (and this counts exteremely, at least for me) and very soon i also realize that she is 3) well prepared, professionally perfect with an impeccable stage acting and vocals (and this counts the most).
The band begins with Deceiver of Fools from album "Mother Earth", which has a brilliant music. I bear the high notes of the vocals, realizing that she is singing very well and i try to dive in that surreal world full of magic, myths and lost nature they try to evocate. They slowly put me in a world dwelled by elves, magicians , sorcerers , fees , knights, old castles, forgotten feelings, and even if the lyrics don't necessarily match these themes, this music can be the ideal sound track for every Morgan le Fay and Arthur cycle.
We go on with Caged and, after a song which i don't know so well, (maybe Our Farewell?* from new infos it should be a new song called Orff) finally we hear the famous Mother Earth and the surprising Running up that Hill, a cover from the 80's, from an album of Kate Bush if i remember well, which sounds exteremely good. Always WT are acclaimed , always they play very goog though the thousands difficulties of sound quality and place that afflict the bands in general this evening. Often Sharon thanks the audience and Within Temptation always balance, as counterweight, the high voice with a very remarkable heaviness of all instruments, offering a cool show of atmospheric metal with a touch of Epic and Gothic. Finally we listen to the touching The Promise
"I held you tight to me You slipped away You promised to return to me And I believed I believed"
The show ends with Ice Queen another track from Mother Earth. And again another song i like: Ice Queen simply kicks ass in its genre. Miracle! I cannot believe!
Though my preferred frontwoman is and remains Cristina Scabbia , (we will see that wishes are sometimes fulfilled! i still don't know that i will meet her in Milan!) , i have appreciated a lot Sharon's show, her lovely dances and jumping, her perfect tones and notes. In general i have appreciated the stage acting of the whole band, though they had no much place in order to let explode all their mobility. I hope to see even much better things from them tomorrow at Vevey. Though i don't turn into a fan of the band and we are still far from including there in my personal playlists, i praise them a lot cause they are objectively really great and i enjoy the good vibes of this performance. Surely i will catch myself like a thief, when i will happen to listen to Ice Queen or Deceiver of Fools . In a way, i envy their fans, they can only be proud. The gig has been for WT a big success. A lot of sincere applauses from me too. The WT performance ends around 21:45
setlist:
Deceiver of Fools
Caged
Orff
Mother Earth
Running up to the Hill
Promise
Ice Queen




PARADISE LOST

our reviews of SOL
www.paradiselost.co.uk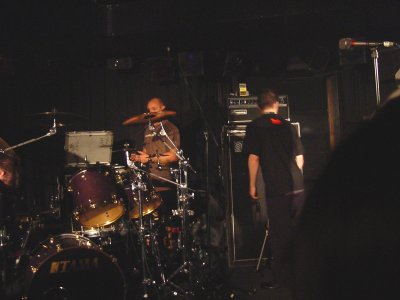 The clue moment has come! In few minutes PL will be on the stage as headliners in front of their not numerous but die hard fans of the Swiss German speaking area who have not turned to them the back even in the worst moments. The cymbals of Lee's drums are set and in general the stage is prepared . Guitarist Mark and drummer Eric of TTV are helping the crew. The smoke of cigarettes begins to become thick. PL are awaited with a certain nervousness.
22:13 fateful hour: PL take the stage warm welcomed by the audience. Go! The band begins without many ceremonies immediately with Isolate trying to show a lot of energy. And many from the crowd begin to sing the worlds of Isolate. Nice, cause Nick's voice doesn't take off, maybe microphone problems. Fact is that Nick with austere face lets understand how much he is annoyed, maybe this can be the problem. But honestly said, this is not the only thing that doesn't work perfectly. In spite of all energy and the support of the audience, the first part of the show is problematic enough: the sound quality is completely bad, the instruments seem to be not very coordinated, Greg's guitar not always perfectly calibrated, and during So much is lost someone doesn't keep time. The beginning of Remembrance is confused and the only pillars that avoid the disaster are Lee's drums and the rhythmic section led by the tireless Aaron. Surely Greg's stage acting is different: he is more lively, he is doing a lot of headbanging , unrecognizable, great! . But this evening his movements were not always perfectly relaxed and coordinated. I don't know what to think. Well, i am impressed, but not completely in a positive way. I am very happy to see so much energy in Greg's performance, but the uncoordinated moments spoil the whole thing. All in all, the band seems to be a little bit tired, not in the best form. But no fear! we will see that tomorrow "the music" will change and there will be a drastic improvement, but let's not anticipate things. Now it's interesting to say that the crowd is supporting them in an incredible way. Many begin a lively moshing and headbanging like hardly we can see here in a "gothic" club. The good old times seem to be remembered by everyone, and maybe too much , cause, like i have seen during other PL gigs, there is always some idiot recurrently shouting very old titles of the band's repertoire. This evening it's the turn of Rotting Misery. So, from time to time, the shout "rotting misery! " is echoing in the venue. I laughed when after one of these shouts Nick and the band "answer" with Mercy. The first part of the concert sees anyway a very good solo from Greg during Hallowed Land , while Nick presents the songs sharply, telling the title and not much more. Mystify is completely spoiled by a boring cacophony between stage and audience! Fortunately, the second part, beginning more or less with Self Obsessed, runs much more better and even something of Nick's voice can be heard in the first rows. After Small Town Boy Nick is greeting everybody with "Thank you ,good night!" . The encore is called but the band doesn't leave completely the stage , let's say they move only very near to the door as far as they can do. So the encore begins, almost at once, with Say just Words and One Second. Last Time is not presented. Patience. Mahh...do you know a thing? I'm not very satisfied. But i have hope (and with reason, Vevey and Milan will cheer up me a lot!)







setlist:
Isolate
Mouth
Hallowed Land
So much is Lost
Remembrance
Two Worlds
Mystify
Symbol of Life
Enchantment
Erased
As i die
Self Obsessed
Mercy
Small Town Boy
- - - - - - - - - - - -
Say just Words
One Second
After the concert we remain a little bit in the venue just to relax and to breathe the Club atmosphere. Within Temptation and TTV are here having a great time. Thanks to Mark Burkert for beginning to organize the interview. Now better to have a rest at home with some hours of sleep. Just 2 pics of these moments in the venue. Interesting shirt by the way, eh? before i forget, you the Krow! Yes! finally after the show we find g.m. the Krow of Profound, who is always very happy when he meets his lazy webmistress hehehehhee (this is to say me!) lol!! see you soon the Krow! i remember when Profound played at Z7 and Fri-Son together with PL on June 2001 and it was the beginning of a nice friendship. A dear greeting to the whole band!


Reaching Vevey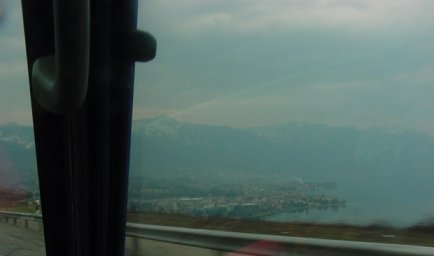 We arrive at Vevey around 17:00 . Vevey is a nice town on the Lake Geneva (Léman) near Lausanne in the French Switzerland. I personally like always to go to the French part of Switzerland, though i don't do it that often. Firstly there are wonderful landscapes, secondly it is so similar to certain zones of Italy, and the language spoken, apart some accents, is really French! In Vevey Charles Chaplin spent his last 25 years of life.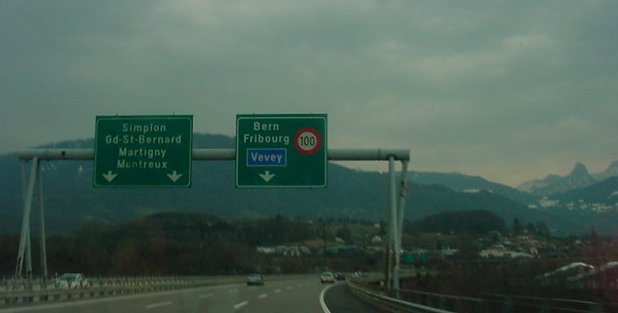 We are always on the motorway near Vevey: we have nearly arrived . Unfortunately the weather is not that nice: cloudy, rather cold, a little bit rainy. Mountains sorrounding a big lake : i can hardly find a better frame for a PL gig. The love to this kind of lakes beats strongly in my blood, maybe it's hereditary: my mother came from Como...
And here it is: the Rocking Chair, with one of the tour buses in front of it ! We park on the other side of the street. Shortly after we meet Mark Burkert. Thank you Mark for the nice chat ! And now we go to the bar Le Colibri to wait and have a rest.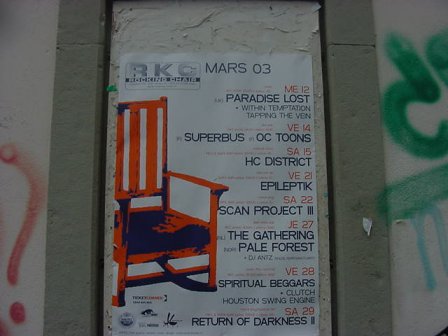 This is the big poster on a wall outside the venue announcing the future dates: like you can see the date 12th March is the first of the list here, and Gathering with Pale Forest are awaited on 27th March. Spiritual Beggars on 28th.
---
VEVEY - Rocking Chair - 12/3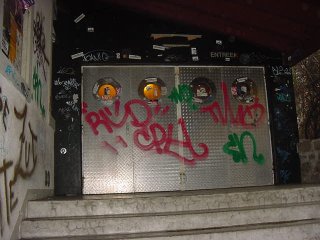 What's behind this door?
Yes' it's the Rocking Chair 's door, and now, thanks to the hospitality of the venue for the press, you can enter together with us just few minutes before 20:00 h
This is the stage! really fine and big enough! The 3 drums are already set and prepared: here the bands will have all the space they need. Like you can see the "Mother Earth" logo Within Temptation looks really impressive, you have the feeling that an angel rules over the room. And now let's turn 180° to see the exact opposite side of the room where the merchandise desks are ready.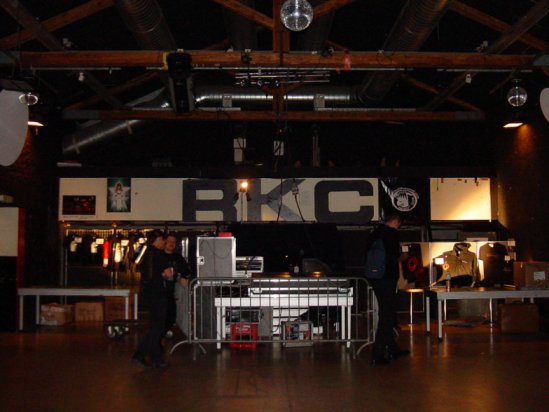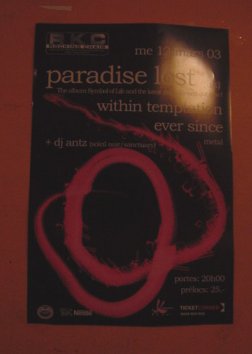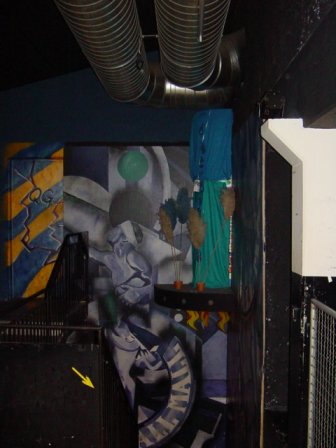 Looking here and there at the walls of the venue you can find something interesting: a beautiful poster, a beautiful wall painting.


Ok here we are! The audience is here. The Rocking Chair is no small venue and practically the show is sold out or nearly to be. How many people are here? Around 500? More?
And now you can listen to what Peter from Luzern is telling us about PLin the crowded venue : he is speaking with Swiss accent , so i imagine that our Swiss friends will be very happy! Like i have already mentioned when we were in Zürich , Peter is totally mad for PL and during our journey you will see his picture too, even because here in Vevey decide to bring Peter with us to Milan (where he will meet Cristina Scabbia gosh!). Concerning this tour he has just seen PL in München , Zürich indeed and this evening is here in Vevey. The idea to see tomorrow his fav band in Milano too is simply electrifying him!
TAPPING THE VEIN




This evening the concert offered by TTV is condiderably much better! All songs are executed very well spanning again the spectrum from slow, hypnotic, melodic and sweet to aggressive or desolate.They take much more care of the vocals, though the stage acting of singer Heather seems to me to be the problem of the band. Maybe it's in this style that she interprets the songs but in any case it's not lovely for me to see on a stage a not relaxed , nearly sophisticated woman who seems to carry all the problems of this world on her shoulders. Anyway she has changed something about her clothes: this evening she is no longer wearing the usual stockings with ladders and holes. Maybe i'm wrong but it seems to me that they have presented in their setlist the song Butterfly too. Always agreeable the guitar and the bass, always precise the drums.
---
WITHIN TEMPTATION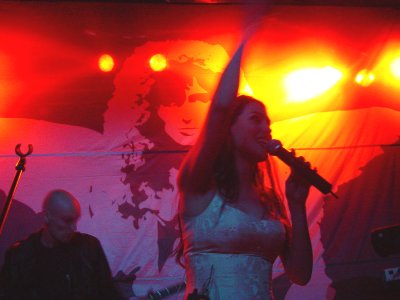 21:23 Within Temptation are on the stage announced by a thick smoke effect. Under green rays of light they are welcomed by a plethora of applauses. One guy approaches guitarist Ruud shouting "look this is the shirt i bought one year ago!" Obviously a WT shirt! Ruud makes a sign of assent. One word review? Super! And i could add no other considerations. The setlist is the same as yesterday, but today the band can expresss itself much more thanks to the larger stage. Sharon has its space and the other members too, so the mobility is considerably increased. Drums are excellent and from time to time really thunderous, guitars and bass are solid and effective and the overall impact is successfull. The applauses and the ovations are countless. During the performance, the crowd is jumping and clapping hands. After a while one other guy is shouting "I love you" and Sharon answers kindly and immediately "I love you too". Mother Earth decrees the definite positive result of the gig, while Running let people go wild in an almost collective jumping. The Promise remains very touching , Ice Queen puts the end to another appreciated gig. Very cool!
PARADISE LOST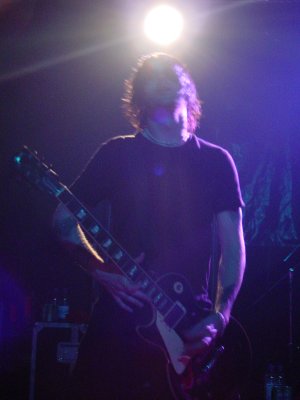 22: 14 The giant lofo of WT "Mother Earth" is taken away uncovering that one of PL: surprise , no orange snakes, no symbols of the SOL era, we have in front of us a big white stylized Crown of Thorns of the BIN era. Lee's drums dominates the stage with its bronze reflections.
22.35 intro - under the blue lights Lee's drums get sinister red dazzles Our lads take the stage and again we start immediately with Isolate and again the crowd starts singing together with Nick, whose vocals are a little bit higher this evening, also due to the fact that in general the sound quality of the venue is really good. But the best thing i can see is that Greg appears to be in a perfect form , with a lot of energy, headbanging often like a mad, with precise entries, playing royally the typical PL lead guitar and filling the enthusiasm the audience. From time to time it seems to me that he is ..how can i say...really sad, but i repeat is just my personal impression. Fact is that many passages and solos are played with such an inspired emphasis and a deep sadness in his eyes that i cannot avoid to get this feeling. Mouth and Hallowed Land are supported by the general participation, while So much is lost passes through the usual small but indicative" loss of fever" of the crowd . But Remembrance, played extremely well collects the expected big success. In Mystify Nick's vocals are enhanced by a kind of echo effect. Nick dedicates As i die to his wife if i have understood well, and when at 23:27 it's the turn of Mercy i finally fix my attention on Aaron and i remain impressed by the care, the ability and by the virtuosism too ,as far as a rhythmic guitars allows virtuosisms in general, that Aaron puts into action. Last Time is proposed this evening, and i'm happy to say that has been executed wonderfully! After having heard "this" Last Time i have the impression that PL are still masters under many points of view and that they could easily get back that throne that once belonged to them...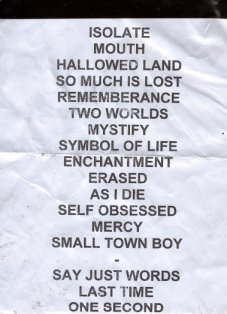 This is the setlist obviously and this?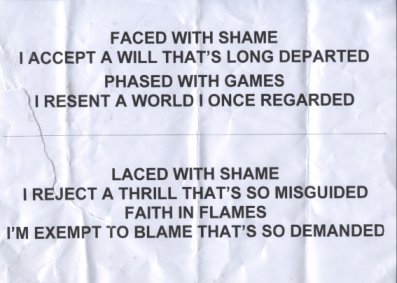 hehehehe ...in case of amnesia....better to be sure ;) !
On the journey to MILAN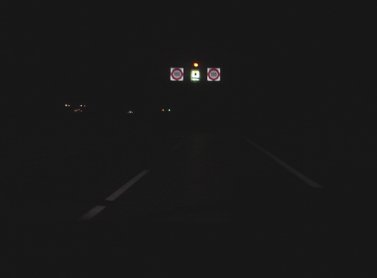 And now on the road, direction Italy! We go back from Geneva lake to Luzern lake in order to pass the Gotthard tunnel and reach the Italian border through Tessin. But there are many kms to do before arriving at the Gotthard tunnel, and it's already late enough. The darkness of the night is there for us.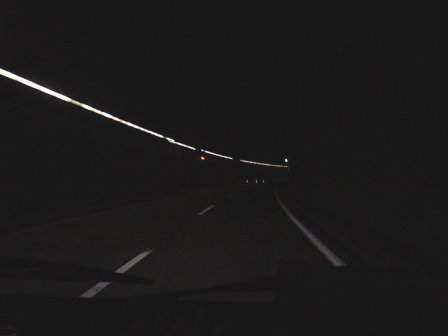 After many kms and having crossed a mountain pass we reach the shores of the lake Luzern (Vierwaldstättersee): now we are in the Seelisbergtunnel, more than 9 km long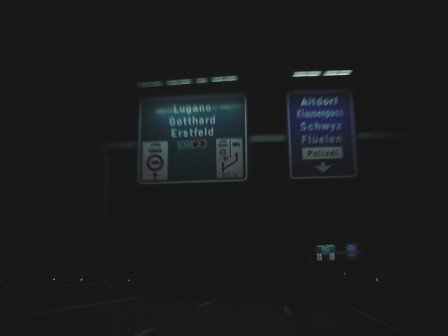 after the Seelisberg , we are approach the Gotthard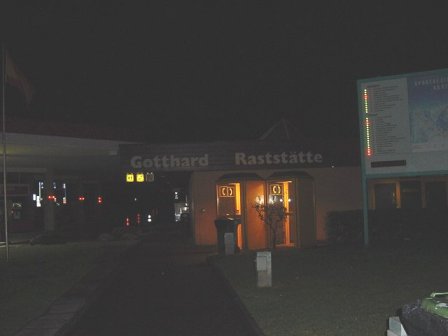 But before facing up to this other long tunnel we have a couple of hours of rest
---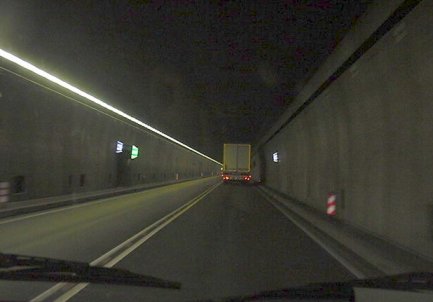 it's "early in the morning" now: after a good cup of coffee we are fit again for going on with our journey: under a cloudy sky we enter the Gotthard tunnel: 17 km long, the longest tunnel in Europe if i 'm not wrong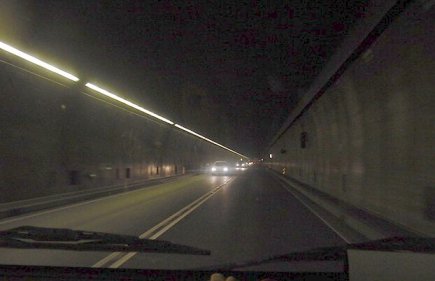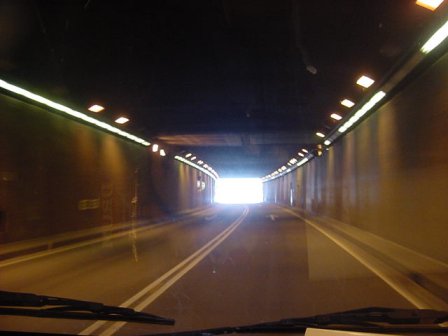 and finally the end of this tunnel: on the South side of the Alps we find the light of a bright day . it's not sure that in March the weather is really good in Tessin or Italy, but today we are welcomed by a fantastic sun!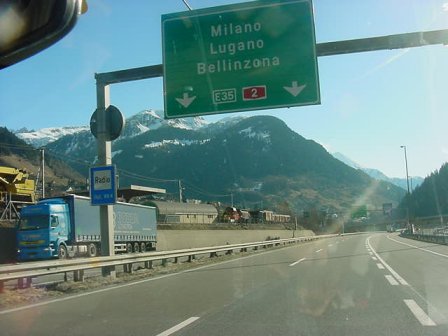 just out of the Gotthard tunnel the Tessin alps glitter under a blue sky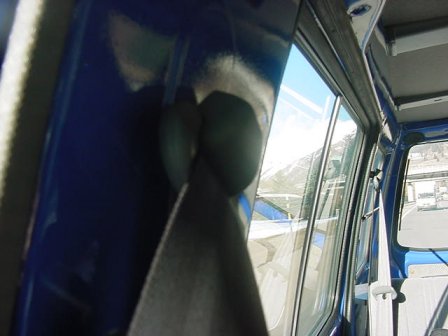 and the big Gotthard massif remains behind us
let's go!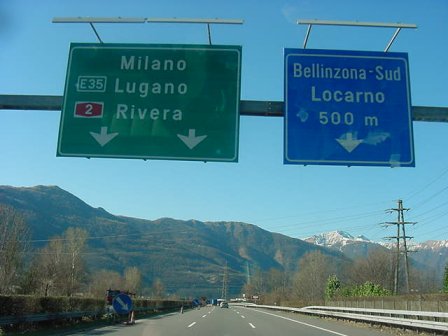 i take a picture of myself!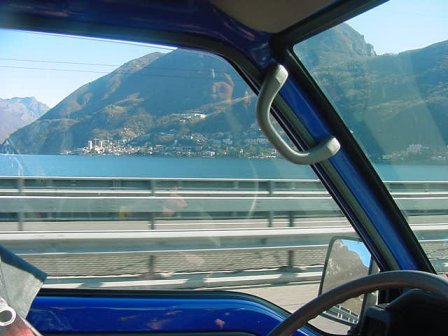 and finally we cross the Lake Lugano! here what we see on my left...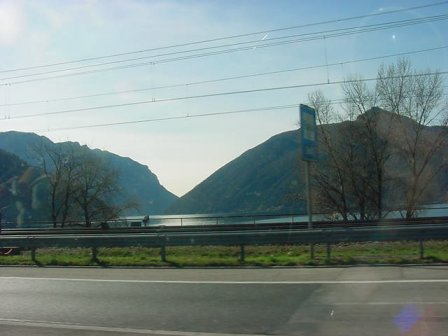 and here on my right! we are in the middle of the lake!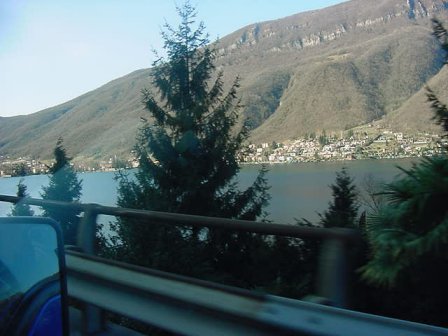 simply fantastic!! i adore it!! ahh ...lakes!!!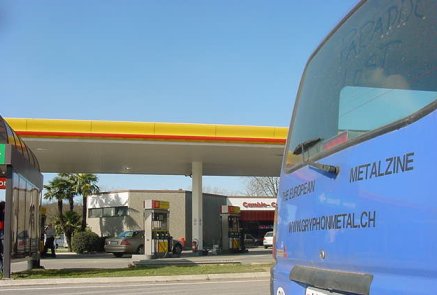 a short stop at Coldrerio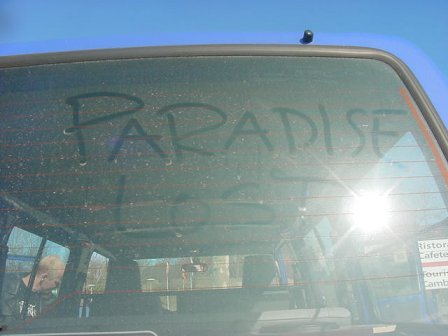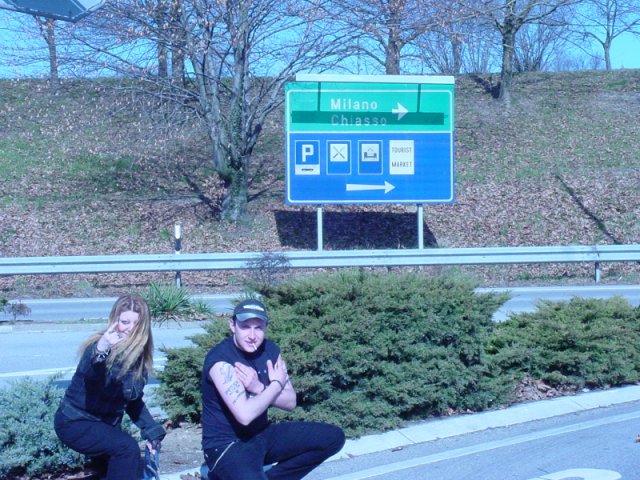 ahh here he is : Peter!!!
and finally the border: ITALY!!!!!!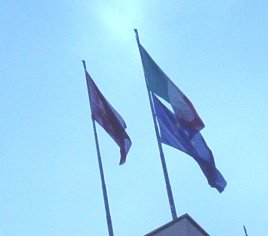 have you prepared your identity cards or passports? Ah ok!!
MILAN! we arrive!!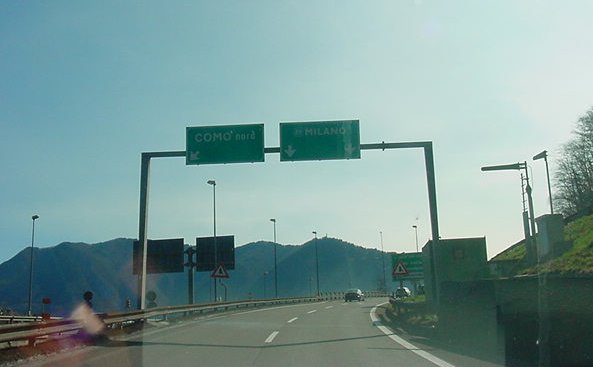 MILAN : the town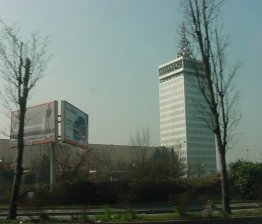 It's around 10:30 when we reach the north-west peripheral zone of Milan. We have a couple of hours free: the interviews are planned for today afternoon, in particular that one with PL should take place around 16:30. So we think that we will show Peter something of the city, and at the same time, we will find an opportune way to Via Paravia where the Transilvania Live is located. Like we will see, when we'll reach the venue, the tour bus of PL will be still not there....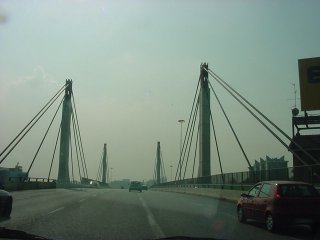 and now ...to the Castle and piazza Duomo!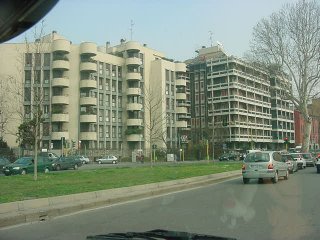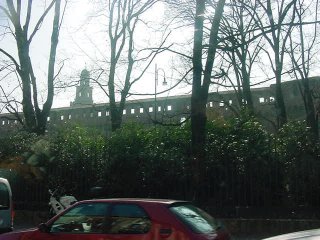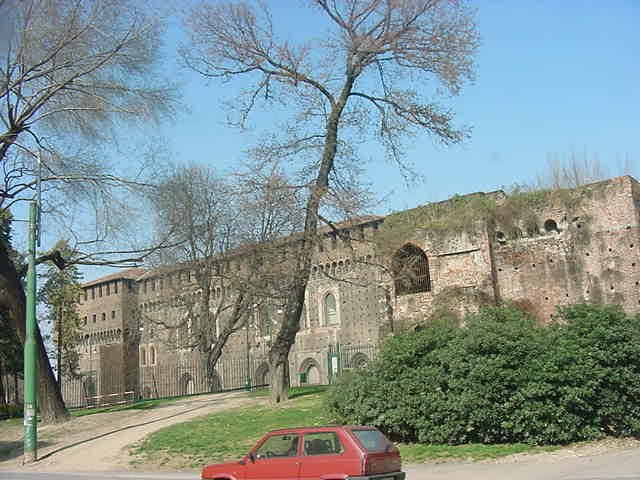 the Sforza Castle with the old symbol of the town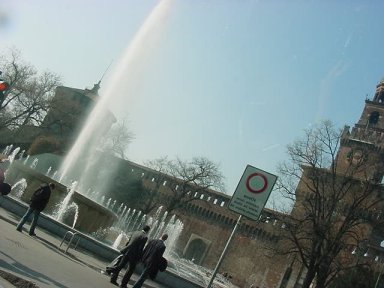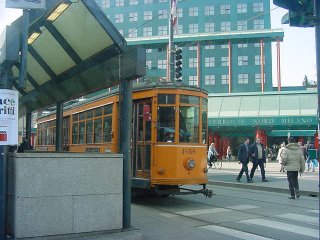 Though there are mega modern jumbo- trams, still the old little ones survive
and here we are: piazza duomo!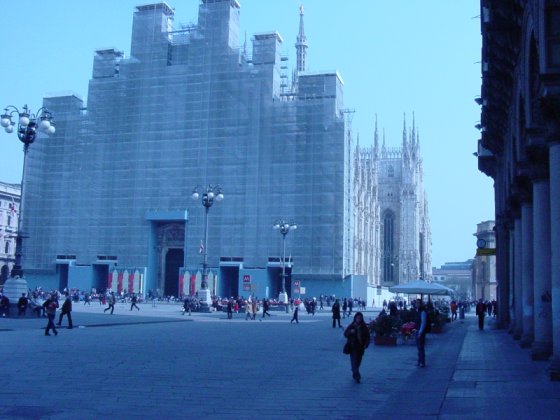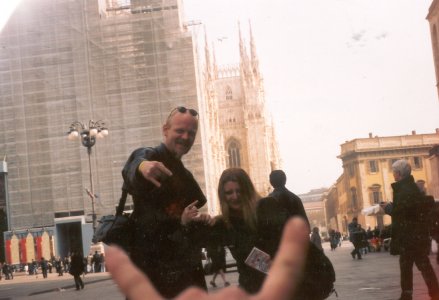 foto by Peter
and now let's go to TRANSILVANIA LIVE!!!!
Milan: via Paravia - Transilvania Live - il bar - fans friends coffee beer interview and...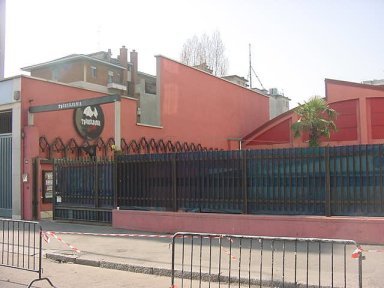 Via Paravia 59: TRANSILVANIA LIVE Horror Rock Kafè
We reach the venue around 15:00, this afternoon is really cool pleasantly warm, like spring would have already begun! Seen from the outside the Transilvania in my opinion has little to share with its inner look. We will discover that the interior design of this venue will let you dive in an enthralling cool gothic - "carpathian" - dracula look! At the moment there is only one bus here and this is not that one of PL and TTV. I hope they will be not too much late, i begin to worry for my interview and...well i still don't know how my worries are well-grounded! Waiting for the PL bus , what can we do? Ah fortunately there is a bar really aside: only few meters divide the venue from this bar that are bound not only by the proximity but also because the bus parking for the venue involves absolutely the space (and parking) in front of the bar. For all interested it's the bar Atzei, and ,totally by chance, it will be the place, where i will spend some hours of joy for meeting a lot of dear and nice persons, but also some hours of stress and worries. So come on! you are invited to an afternoon and an evening that i will never forget!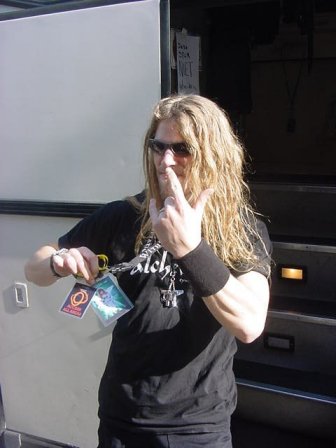 In the meanwhile we find again members of the WT crew
Peter, Stefan and me wait in the bar speaking about a lot of things, trying to relax and finally, around 16:00 more or less, the tour bus of PL arrives. We notice it from the agitated voices that suddenly come from the street. What does it happen now? Some persons are really arguing and why? Well, parking problems! the second bus arrives and the first one should move ahead a little bit in order to let the other bus in with the opportune manoeuvres. But there is a car parked in front of the bar, the first bus cannot move ahead that much. and the bar firmly intends not to let a single cm more free at disposal. it explodes a short but lively question and even rough words pass. The bar doesn't want the buses to be parked in front of its windows and the venue says the parking space has been payed . It's really a matter of few meters. I don't know who is right and to tell the truth is none of my problems. The thing would have been even amusant if there would not be the threat to call the carabinieri: other problems in sight for my interview! fantastic! I needed it, really! called by phone the tour manager Walter postpones the interview in more than an hour. we will see...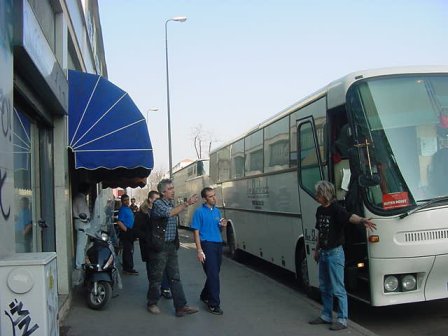 here the question between bus driver and people of the bar, like you can see the PL bus has just parked with difficulties.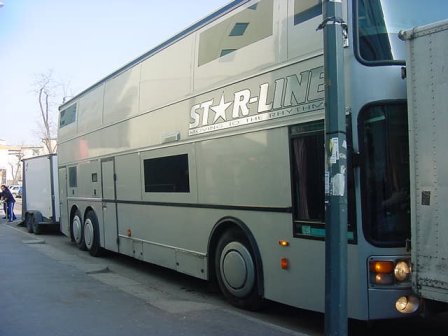 tell me that it wasn't tough!!
Short afterwards I meet Lee . Asked how was the journey Lee says, with a big smile, :"Long!!!" . Then i go back to the bar, while Peter remains there near the bus, Peter and Stefan speak then with Lee again and with Aaron
At the bar we meet also Mark Burkert, indeed there is the interview with TTV to be done. Mark seems to be so sorry not having time more for visiting a little bit Milan and the Dome. He goes away for a moment cause he had some other things to do, i would never imagined that...he would have been back rather soon ...and not alone....no, not alone, he was followed by other 3 members of TTV and by....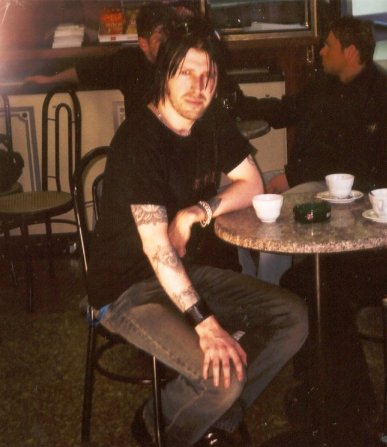 No other presentations needed. Methinks that this bar will soon become a cult place
(pic by Peter)
After that TTV and Greg left the bar, I speak with Paolo of an underground band doing Italian Trash metal and really shortly afterwards another nice surprise is waiting for me. Our friends and PL mega fans Gino and Michele (members of the band Spellcraft) enter the bar and among a lot of greetings,"ciao, come stai? ehi fantastico, com'e' andato il viaggio, ma dai!! che bello vedervi!" we sit together having some drinks. Paolo says that he is not a PL fan but that he considers Mr Mackintosh a great guitarist, while Gino and Michele are in seventh heaven but don't find it nice that there is only one date for Italy. I can only agree!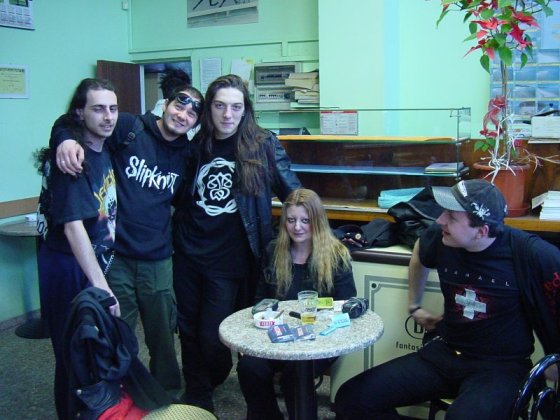 From the left : Paolo, Michele, Gino, me, Peter
It's evening and it seem that other problems force the interview with PL to be postponed again . When i interview Mark Burkert and Joe Rolland of Tapping the Vein in the court of Transilvania i hear the PL soundcheck. The interview with TTV was really nice .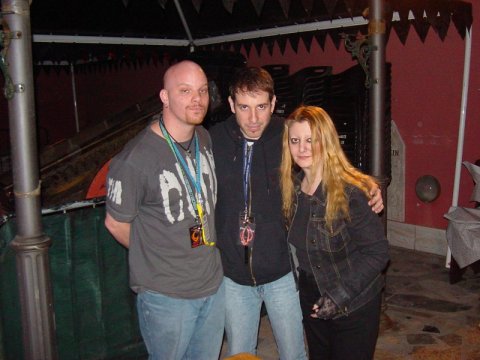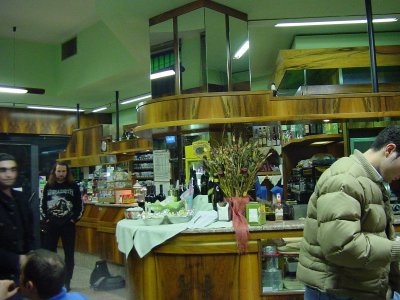 At 20:00 we leave the bar cause the doors are opening and the bar on the contrary is closing.My gosh , it was a great time spent here!
MILANO - Transilvania Live - 13/3 concerts meetings aftershow
About interview, Walter told us to wait at the bar, but it's no more possible now, that the bar has closed. So last indications: it will take place after the concert....
Doors will be opened in seconds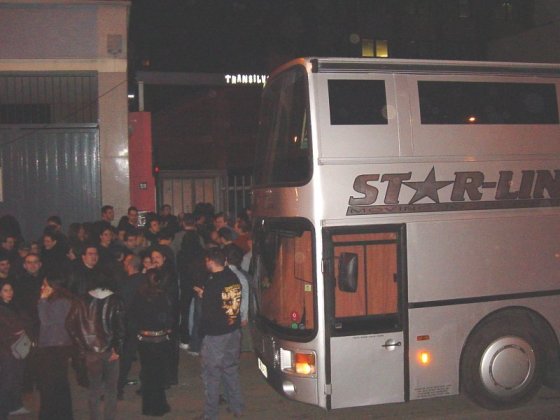 Ready ?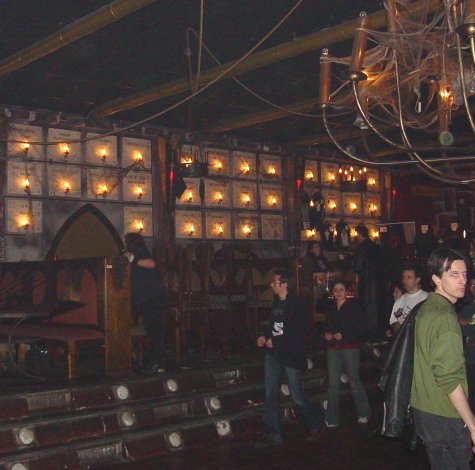 service is really of first quality at Transilvania bar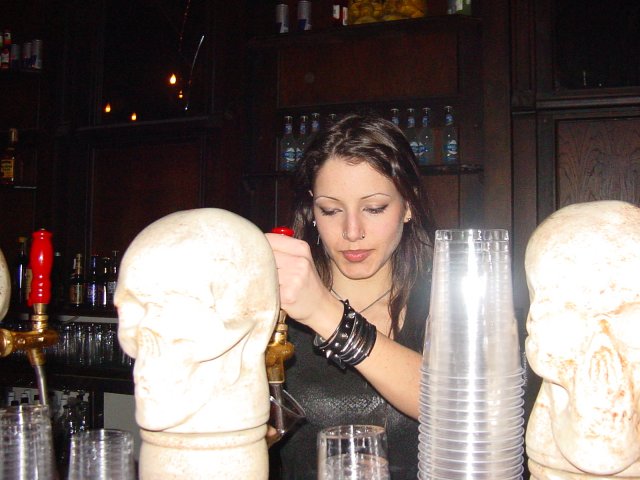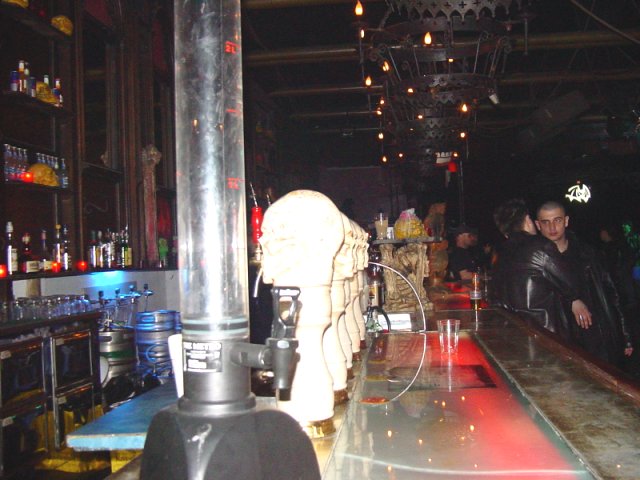 TAPPING THE VEIN
The stage of Transilvania is nice, framed by red curtains, it doesn't extend very much in length but shows a with a good depth. Here too the bands can be supported with space , perfect equipment and above all a very good sound quality. The "bat"- logo of the venue dominates the site. After the show, I've heard some opinions pointing out that maybe the sound was from time to time too loud. I don't think so and even if the sound may have appeared too loud , anyway all in all no performance was negatively afflicted by this. The crowd listens to Tapping the Vein with much attention and indeed the first notes sound very interesting, the singer appears with a very nice look trying to be more persuasive than the evenings before. The show is good and the points of strength of the band ,already mentioned before, support the performance again. Vocals are good as well though Heather's stage acting doesn't get that better, in my opinion. I was supposing that tonight TTV wouldn't have achieved a good impact, and as i was expecting , they get applauses yes, but not much more than this. The show has been appreciated, the band is completely new therefore it is simply studied ,but me thinks i know the Italian tastes and the very demanding Italian audience, who is here practically exclusively for WT and Paradise lost above all, is not that much impressed by Tapping the Vein. The impact is not cold but not terribly warm either. Among the songs, like expected, is The Ledge again that wins the best reaction.




WITHIN TEMPTATION
There is nothing new to say about Within Temptation that get so much success everywhere they go. And Milan is no excption to the rule. Sharon den Adel and the whole musicianship fascinate the Italian audience with their mixture of grace, magic and heaviness getting long enthusiast applauses and every possible sign of approval. Moroever the music of WT suits very well the surreal environment. From my side i can only say again : thumbs up! I'm still glad to listen to that couple of songs i like ( Running up to the Hill, The Promise ,Ice Queen...) but my mind goes already to Paradise Lost , sorry. Anyway the time passed with WT on the stage during these 3 days was a cool time and i can only suggest them to everyone who has not problems with female high vocals.






PARADISE LOST
The venue is getting crowded and crowded: it can guest around 1300 people i was said, and though it's not sold out surely more than 1000 persons are here in order to see Paradise Lost , and many of them have done km's and km's coming from every part of Italy , Rome and South included. Among "my Italian" fans, this evening me too i want to be an Italian fan only , so i put away finally my notebook and pen, happy to let free my enthusiasm fully enjoying the last concert of these 3 long days. Gino and Michele from L'Aquila are near to me. Thank you mates for having taken care of my place in the row! And thank you for having joined this event : we shared unforgettable feelings together! Paradise Lost are welcomed more than warmly by their Italian die hard admirators, those who have never been influenced by certain press which was announcing the artistic death of PL after they released Host. You can imagine the emotion of my countryfellows in seing them coming back with their guitars roaring , heavier than during the Host and Bin era. The "old" songs like Remembrance , As i die , Mercy find an exceptional emotional answer, but the new tracks from SOL unleashe a massive participation too. Already from Isolate here in Milan too, people begin to sing along but with an incredible pathos. Here people doesn't like the songs, doesn't appreciate them, doesn't find them interesting, intense or catchy, no.....simply they love them deeply . Stop. faithful adoration is the word. The applauses turn very soon in a kinda irrepressible burning feeling, that has the shyness not to become imposant ovation, but at the end of story it is actually much more. Happy and moved by being among those who react to PL in the same way i do, i touch with hand that my love to PL as Icons and inspiration Muses, and not only as very good musicians, is not a strange illness afflicting only me as a rare case. No it's still the mirror of the typical way of feeling, which few folks like the italian one dedicate to all the sources of mind inspiration (old and new : writers artists, scientists, sportsmen and so on) which simply give us a gear more and which we are very pride to transmit to our relatives and friends. How we are happy when we can say "oh my son has read this poetry written by Pascoli, ah my mother listened to my fav album! my friend bought the same book i bought! my sister has become a Ferrari fan too! - Dante e Petrarca! No Ariosto! la Juve, la Juve!!! il Milan , la Roma, mejo se di Venditti - core de Roma!! Noo la Juveeeeee!!" "Leonardo e Bach! - Ah no VERDI! Viva Verdi!" Eh yes we Italian are made this way!! Therefore living this concert in Milan is for me simply breathtaking.... and for the band too, from the moment that in the middle of the gig Nick tells "you are f**king great! I should stay in Milan forever!". The band plays very well and even Steve shakes off that kind of serious static style for showing more mobility and involvement. Greg's performance is brilliant and lively. Aaron excellent like always. Lee is one of the more acclaimed and without doubt one of the favourite PL members : the very pleasant Michele near me succeeds in shouting : "Out of the way Greg! i want to see Lee! A' Lee! BRAVO!" The evening is a sensational success for PL, and maybe we can also concede the term triumph , considering the difficult conditions that there were in Italy for this band. Methinks that today is a new beginning for PL in Italy. I only can hope for more dates here. The setlist is the same as in Zürich (Last Time has not be proposed in the encore). By the way encore: only here in Milan the encore has been called shouting the name of the band: Paradise- Lost! Paradise- Lost ! Paradise-Lost! . I personally have seen only one time a similar feeling around PL: during the x-mas gig 2001 in Milton Keynes in England and it was less than here tonight: so all die hard English fans that want to share enthusiastic moments for PL abroad too! you know now which other country you should add to your list.
"ahhhhh! BRAVIIIII !"









aftershow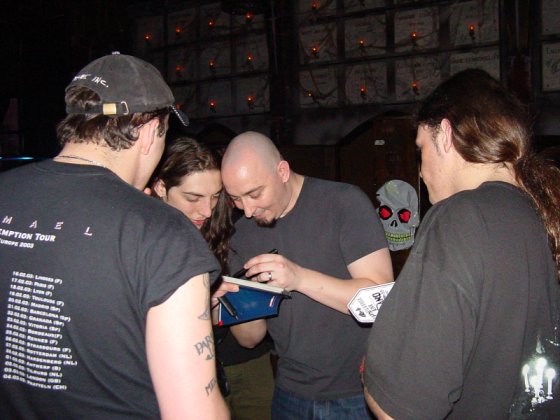 Aaron and fans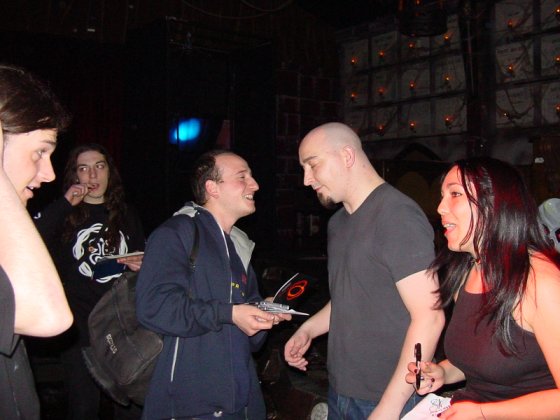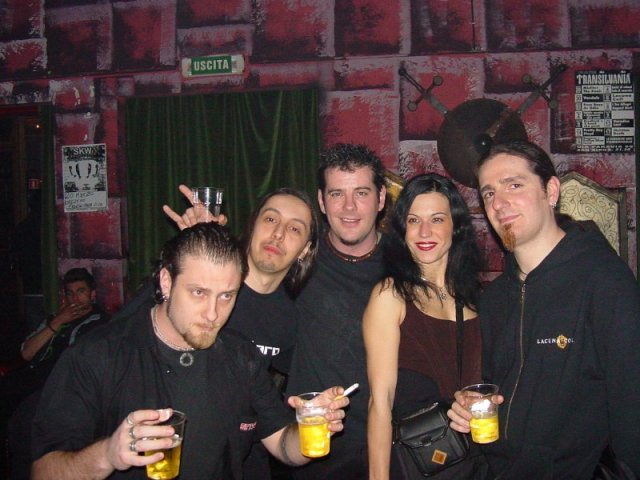 Lacuna Coil and Lee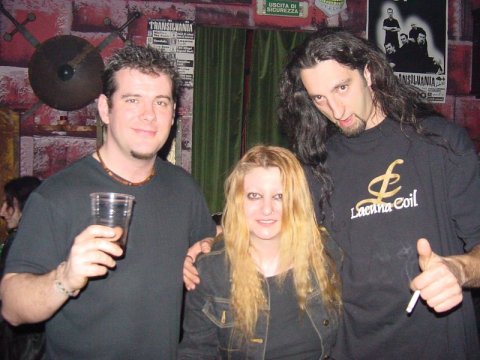 Dhilorz of Ancient, Lee and me. Thank you Dhilorz for the nice meeting, i hope to see Ancient live again soon!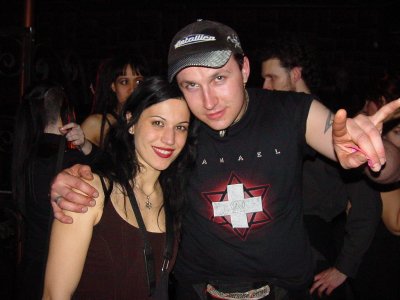 Cristina Scabbia and Peter. Cristina you are unique!
Lee , Michele, Gino and friends: Aaron and Lee take very often care about fans!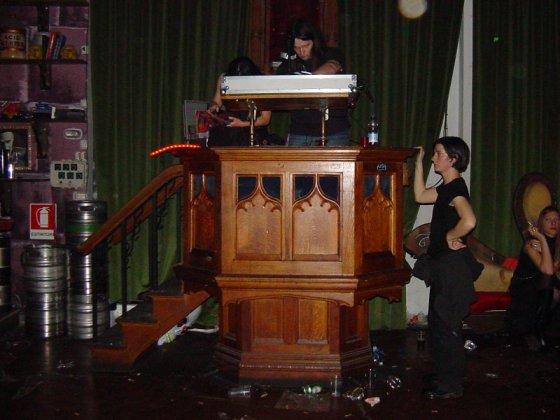 The long evening is near to the end, slowly most of people leave the venue, the DJ let play the songs for the last guests... and we too, around 2:00 greet our friends and go outside , where, near to a bus that was about to leave we finally meet again tour manager Walter that apologizes with us so much about the interview . Well , organizing a tour is not easy, you cannot believe dear readers how many problems and totally unforeseen events can happen. We as press have from our sides our duties and hard moments too, we were always there at disposal, under a constant pression, we had a great time but we had to face, like always, a punctual work with much attention and reliability . From our side we understand the problems occured and we were always professionally respectful of privacy , never invading . Who knows maybe some aggressive journalist would have seen , spoken , known, looked for and nosed much more. What then? Artists are persons who are doing their job like we all do, and it's a difficult one! We are very happy to have acted like we did, and above all to have brought to you all a virtual tour around 3 days, sharing with you our feelings. I hope we will be able and allowed to interview PL in one of the numerous summer festival they will play all over Europe.
Though the day was bright , warm and sunny, nights are indeed still cold in Milan, and this night is cold. Together with Peter we our reaching our home near Bergamo where we will spend the rest of the night having some some good sleep! Everything seems to have lasted only few minutes : 3 days that you could hold in a small magician's crystal ball or in a blow bubble: let it free to dance before our eyes!
many THANKS to... (back to Switzerland)
gryphonmetal thanks :
label

in particular Stephanie Glockmann
Northern Music management, in particular Vicky Langham
The PL lads who showed up for the fans
Mark Burkert and Joe Rolland of Tapping the Vein for the kind interview
Mark Burkert for chat time and helpfulness
Peter, Gino and Michele: you are true fans and dear friends
Lacuna Coil and Dhilorz of Ancient for the nice meeting at Transilvania
The Rocking Chair - Transilvania Live and bar Atzei for hospitality
All the nice persons which we met and spoke with (a greeting to the delegation of the official Fan Club Within Temptation met at Vevey- we have not forgotten you)
We leave now our village at the Bergamo mountains: direction next gig in Switzerland: see you laterz, gryphonmetal on the road!