review by Salvo "Lovedeath" Russo____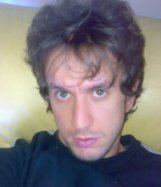 I know that this review is not interesting for all metal fans...because this German band plays a particular kind of music that goes into melodic pop rock. This album is the result of a brillant maturation that somentimes gives me the impression to take ideas from their previous works... but on the whole this album is able to involve you with an unmistikable style very far from modern melodic bands.
The single "Star" is a delicate song in which the beautiful vocal melody meets the perfect atmosphere made by the instrumental parts, i have to underline the good work made in the mixing! "Falling down" is a melancholic and deep ballad in which keyboards involve you with a delicate sound. This ballad makes me dream ...!!!!!! "All right" shows a wonderful melody and a brilliant refrain, sung with much intensity!
Reamonn are able to create romantic atmospheres: i love "Strong" ...this song could be a perfect background for lovers...a perfect arrangment gives me the confirm that they have a very personal sound. The sadness of "Promised Land" shows the soul of this band ..full of passion and romanticism.
If i should describe this album i could define it like the perfect soundtrack of a sunset seen together with your partner.....Reamonn have composed a "happy" song too whose title is "Sunshine Baby" that reminds me to 60's country atmospheres and it could be perfect for a TV spot !!!! Another important annotation to be said concerns the guitars. Reamonn use both classical and electric guitars , being very able to mix the sound of the two types of guitars that are among the most important instruments in their compositions. The deepness of guitar flanger( guitar effect) meets the romanticism of classical guitar chords !!!! The distorsion never becomes very hard, and their delicate sound is made with the proper care!!! This is the secret of Reamonn...moreover we can't forget the personal ability of REA...a very introspective singer!!!! "Back again" closes this album with the usual unmistakable passion that makes Reamonn one of the best melodic rock band in this century!!!!
p.s: i suggest this album to all dreamers !!!!!!!!!