Aesthetic emphasis.
"The Corruption Of Mercy": a super album with orchestral feeling and badass yet bombastic Gothic inspired themes. It's not only a fabulous product for Gothic people but also a great listening for all who like dark , almost epic, melodies expressed with resolute force, underlined by velvety and strong voice of Sarah Jezebel Deva. It is "The" album that can appeal to all metalheads without loosing anything concerning its own precise identification . Drumming is awesome and excellent, often dry and hyperfast. The rhythmic section develops a formidable carpet in which riffs, soli, chorus, harmonic chords find their optimal niche. Programming and orchestration act in balance between more bombastic and aggressive songs like the opener No Paragon Of Virtue and smoother ones like the sorrowful Pretty With Effects that provides an excellent emotional piano. Some themes are elegiac and create a surreal fairy tale effect in contrast with the strong metal support. An example is the short track What Lays Before You that ends up as intro for the groovy and hardier Sirens. In few words there is a constant balance between guitar-and-drum-driving force and aesthetic emphasis. Mainly written by Dan Abela and Sarah, "The Corruption Of Mercy" presents indeed orchestrations from Pzy-Clone from The Kovenant a and Gian Pyres (Ex COF) solo's. The BW cover art is cool. Every element of the album shows good taste and skillfulness.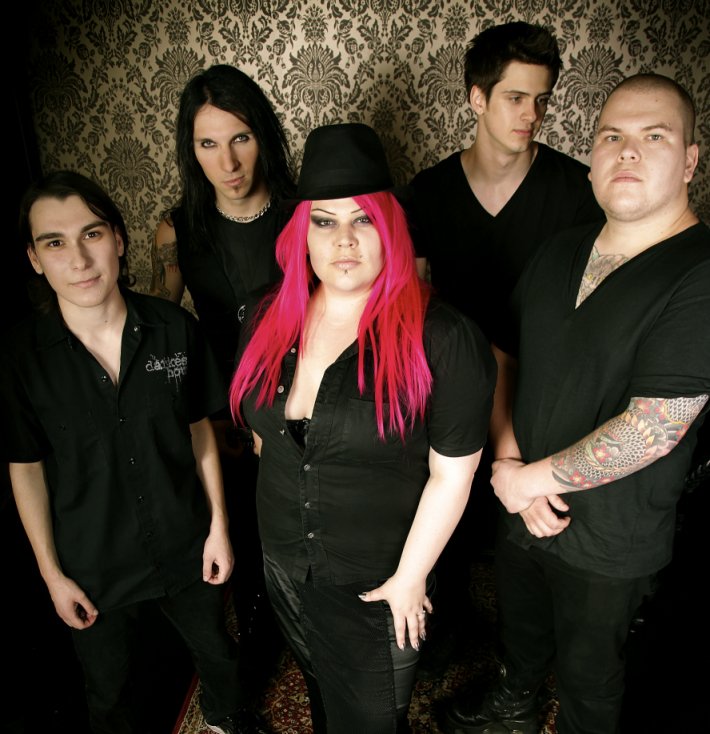 But tracks number 2 and 3, precisely The World Won't Hold Your Hand and A Matter Of Convenience, are a brilliant mix of Gothic, Metal and Rock aftertaste. Two songs that are masterpieces, because majestic yet agreeable and, after all, even easy going. They can be heard in almost all circumstances: they are awesome when you drive, when you learn, when you read, when you play, when you simply want to listen to some music that lets you fly high.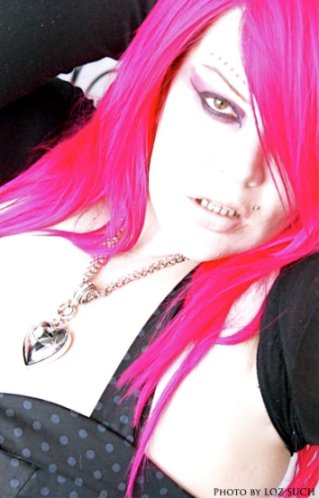 The cover of The Cranberries' hit Zombie is interesting, it is a good homage to the Irish rock band, sung with simplicity by Sarah and arranged with a harder, faster background. Yet some peculiar details of the original song are maintained, for example those famous bass chords. What is astonishing in this cover, and not only in this cover, but almost in the whole album, is the already mentioned excellent dry hyperfast drumming, and the use of piano. When put together they unleash a sensation of contrast as if it would be a fight between fire and water. Moreover, the song A Matter Of Convenience provides a passage where drums , guitars and background-carpet run wild together into a memorable escalation which is mind-blowing.
For me it would be a perfect album in its genre, only Silence Please in Victorian melodramatic style doesn't complete match my personal taste, although being maybe the only song in which BM elements are also evident. Pretty With Effect is beautiful but too Evanescence-oriented. The rest is a great job done by this band which is a true and touring female-fronted band. Not to be missed live!
Sarah Jezebel Deva: 14 years in Cradle Of Filth as a backing singer have left a sign in mastering music, her participation and work in The Gathering, Mystic Circle (a.o.) and of course in Angtoria have refined her quest for hymnic, aesthetic darkness as this album proves. Recorded at Legacy London Studios, England (Formally Escape Route Studios, "based around a state of the art Pro Tools HD3 recording system and Digidesign Control 24"), The Corruption Of Mercy, is also the result of a top production with a "charmant" bass-guitar timbre.
9,6/10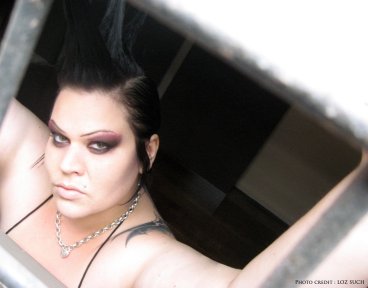 written by dalia di giacomo - 16.06.2011