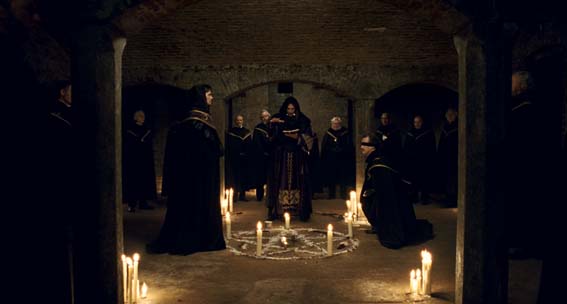 You must widen your gaze
"Mr. Holmes, you must widen your gaze. I'm concerned you
underestimate the gravity of coming events.



Sparkling new portrait of the character Sherlock Holmes: just forget the image you have of this famous detective in order to change it for a much more dynamic, unconventional, and modern representation, actually something of a Bohemian. Sherlock Holmes as totally renewed hero, who combines his deductive skills with many other things like playing violin, boxing , fighting as martial artist or swordman, or ending up in embarrassing situations of any sort.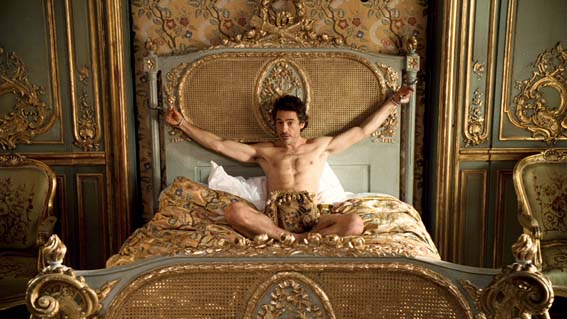 In few words we experience in this movie a Sherlock Holmes who is much more lively beyond what we remember from Sir Arthur Conan Doyle's novels, while his English Victorian entourage has been maintained as well as the pragmatism and the subtle irony of his ally John Watson, wonderfully represented by Jude Law.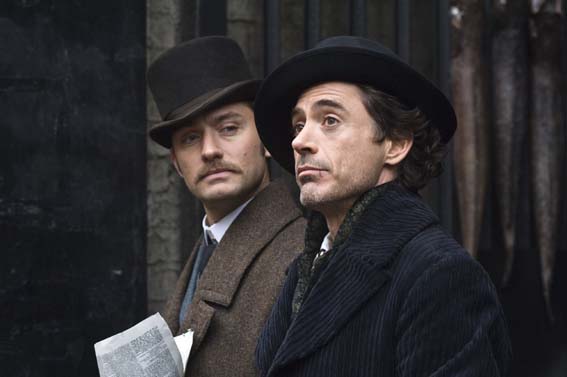 "It seems impossible to imagine anyone else being Watson once we cast Jude," says Ritchie. "I wanted a good-looking Watson. I didn't want him to be subservient or inferior, but rather a bit of a hero with an equal partnership with Holmes. I believe that's to a degree what Conan Doyle was really after."
"Holmes can't understand why Watson would want anything other than what they already have," says Susan Downey. "Over the course of the film, we come to understand what they need in each other. Watson provides the balance for Holmes. In many ways, he's his touchstone to the real world."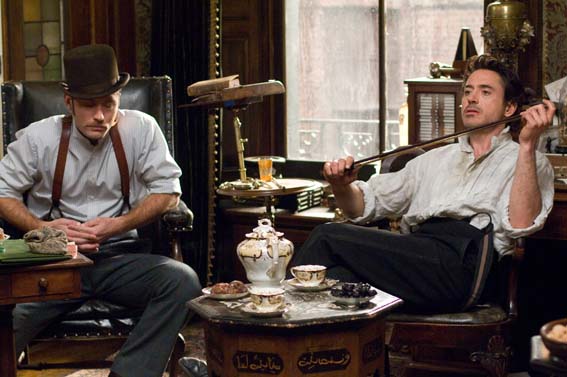 This unexpected freshness makes the movie a bit irreverent as well as interesting. After all it is a Guy Ritchie film, which is a guarantee. Action, drama, big intrigues of political and scientific dimensions are calibrated with humor and truly nice cinematic experience, where boredom is unknown. Moreover, in my opinion, the photography is excellent and costumes are perfect. Great, amazing interiors and involving external scenes. Above all the laboratory of Blackwood's operative, Luke Reordan (Oran Gurel) must not be missed.


"It's certainly an adventure, just as the stories seemed to me when I first read them," says Jude Law. "There's still the cerebral intrigue and science and suspense of the original stories, but there's also the brawling and mayhem that is faithfully brought in from the novels. My great hope is that Conan Doyle fans really enjoy it because I've become a huge fan myself and am very respectful of the legacy. I do think we've been faithful, but we've also injected our characters with dimensions that have never been brought out before. Guy Ritchie is brilliant at making drama physical and incredibly skilled at keeping the energy high."



"The film is set when the British Empire is at its height," adds Robert Downey Jr. "There was a sense of being on the cusp of the modern age, with a real interest in technological developments."

"Sherlock Holmes" unfolds against the backdrop of London in 1890. Actually the big city London, with its misery and richness, with its new technological process and old traditions is the true protagonist. The new century (1900) is near, you can feel it in the air, and Robert Downey Jr.'s Sherlock Holmes is the embodiment of this feeling. "There's a growing engagement in technologies of the near future, and this sense of wonderment," observes. "They're verging on all these incredible things." And in this old-new world Holmes will fight and unravel a deadly plot which involves secret societies and political interests with a light touch of occultism.
A threat unlike anything before.
After a string of ritualistic murders, Holmes and Watson arrive just in time to save the latest victim and uncover the killer: Lord Blackwood . Blackwood terrorizes even the political scene because he claims connection to dark and powerful forces, he seems to have supernatural power, in particular after his apparent resurrection. And Blackwood's apparent "resurrection" from the dead is, for Holmes, the perfect case.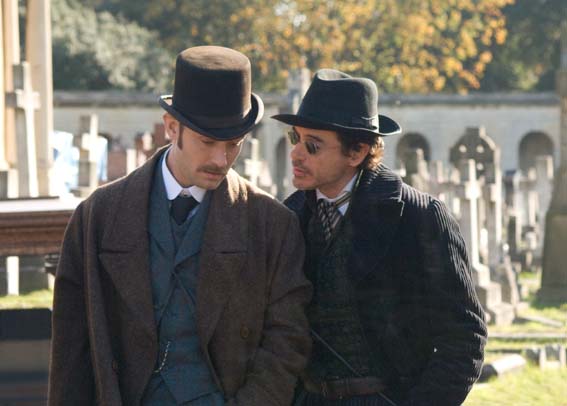 "In the late Victorian period, there was a lot of interest in the spiritual world," comments Wigram. "Around that time, there were people like Aleister Crowley and Rasputin, who followed the occult and were very good at convincing people that they had access to a power beyond our world. Holmes is very attracted to the idea of debunking someone like Blackwood." "Lord Blackwood is a wonderfully arcane, evil counterpoint to Holmes," says Mark Strong, who takes on the role of Blackwood. "He dabbles in the occult and would have people believe that he can come back from the dead. In doing so, he's terrorizing the people of London, making them believe he's become a supernatural being. At the same time, he's also inventing a number of things before their time. He creates an interesting dilemma for Holmes, who is a scientist and a pragmatist. I wanted Blackwood to be a mysterious character, and he is a dangerous threat. He has his reasons for doing the terrible things he does. I hope that I've made him a worthy opponent for Holmes."
Instead, Blackwood's interests are very earthly: Holmes and Watson will fight his menacing intrigue and his deadly weapon.
Something will remain: the door to a new technological word is opened for ever. A new interest technology will definitely appear. Which one? It is a technology we also use every day and that has truly contributed to change everyday life. Moreover the name of the most powerful weapon ever is revealed: fear.
Obviously the concept of friendship plays an important roles. After all, Holmes is nothing without Watson and Watson is nothing without Holmes.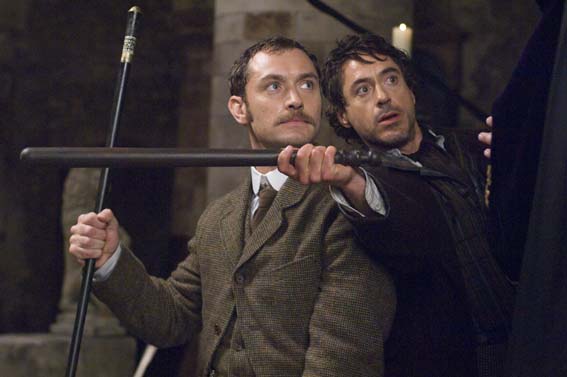 "They're tremendously close and we show how that manifests itself," Ritchie notes. "There's a lot of humor in it, some jealousy, but a real affection and sincerity about the partnership. They need each other for balance; Holmes is the creative genius and Watson's the more temperate and disciplined of the two." From the moment Downey and Law met, the two actors began a rich collaboration that was reflected in their performances. "Robert and Jude became great friends," says Silver. "Their chemistry onscreen is powerful. They have an almost telepathic ability to be in sync, and create this wonderful dynamic that drives their partnership." Yet the successful partnership of Holmes and Watson could take a different path when Watson falls in love with, and plans to marry, Mary Morstan, played by Kelly Reilly . "Holmes leads a solitary life and is dedicated to the art of detection," says Wigram. "He doesn't really believe in love because it might interfere with his work. And he isn't interested in marriage or having any kind of typical relationship with a woman. He's too unconventional for that."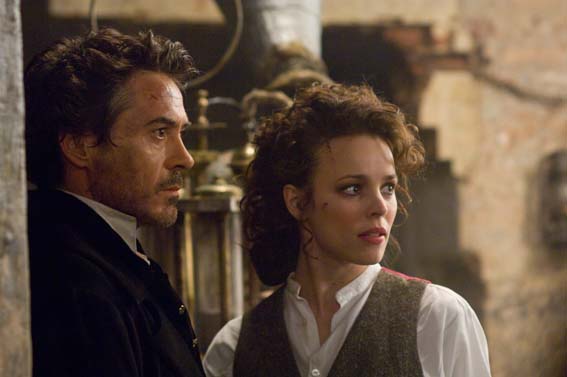 Holmes and Watson: i would say that from 221B Baker Street to the heights of Tower Bridge they are two to one be...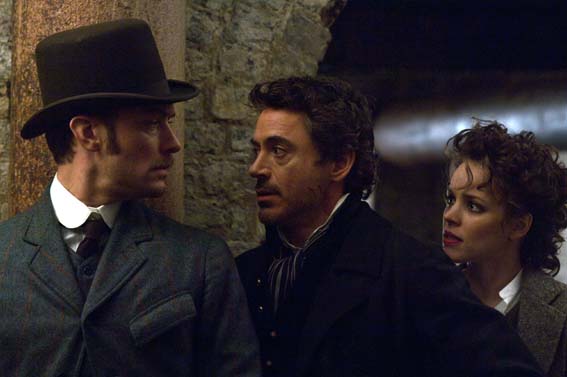 review by dalia di giacomo

With Special Thanks To

Cliveden Country House Hotel

The Crossness Engines Trust

With Thanks To

New York State Governor's Office for Motion Picture & Television Development

NYC Mayor's Office of Film, Theatre & Broadcasting

Mayor of New York City

New York City Film Commissioner

NYPD Movie & TV Unit

Associated Newspapers Ltd.

National Trust, Cliveden

Hatfield House, Hertfordshire, UK

Chatham Historic Dockyard Trust

Manchester Town Hall

Liverpool Film Office

Events Office, Westminster City Council

City of London Film Office

American Humane monitored some of the animal action.

No animals were harmed in those scenes. AHAD 01620