A good way to create something original.
The homonym album of this debut Italian band is a fair example of melodic power prog metal, based on the best Italian bands tradition.
This first work is the result of two years of activity that has been repaid by Club Inferno, the new promotion agency ideated by Francesco Palumbo( My Kingdom Music) and Luca Visconti.
This debut is positive if we consider that is only a four songs mini-cd.
I notice Daniele's good vocal approach to the songs; he's able to emphasize the best of its tonal range by a good interpretation of the tracks.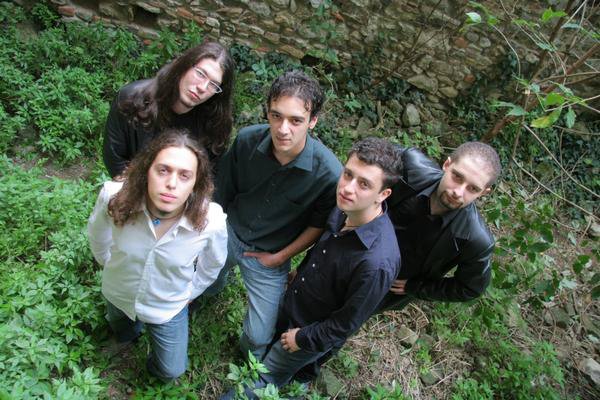 The songs remind me of Vision Divine, Labyrinth, Eldritch, and similar; even if the production is not at the top, I notice the satisfactory quality of the musicianship that can still improve under the compositive aspect.
"Vision from Tomorrow" is a classic heavy-song with interesting parts able to change the atmosphere ….
"Dragonfly" is a prog-heavy song full of interesting changes of time and it result a good mixture of old and new school.
"Song of Pain" is another power-heavy song that, even if it's not something new, it gets a good refrain, and is well-played so I underline the very good solos and an amazing whispered part with an emotional voice that tells in Italian.
"Silenzio" is another power-song that, in my opinion, shows the good technique of all musicians, nonetheless the whole mood is not at the top.
I think the band should use better sounds; in my opinion the good songs could become better if only the band should have a better production. Finally, I underline that interesting atmospheric solution in the middle of the songs which could be a good way to create something original.
rating: 7/10
---