The night was perfect.
Certain concerts are always at the end of the world. This time Tersicore presents an event in assocation with Downi venue in Worblaufen and it's in such a small place. Findin' the venue called "Downi" was anythin' but easy. However my friend Thomas and I made it and we found the "needle in a haystack".
Some bands and metalheads were sittin' outside when we arrived and had a good time with nice weather. Doors opened on 8 PM and the entry was 20 Swiss Francs.
The Berner Thrashers Accreation became the first live act tonight. The Band about singer Patrick Lanz had to cancel their show in Rheinfelden, Germany a short time ago. Drummer Fabio Endrich got a meniscus damage. Today he pulled together and kicked the drums like there was no meniscus damage. Singer Patrick Lanz convinced vocally and lead guitarist Stefan Wenger animated the audience with heavy guitar tunes. The spectators liked the 30 minutes performance and applauded enthusiastically.
Playlist Accreation
Stöpsu
Government of Pain
Prophecy of Hate
Antagonist
Gh0st(In your Blood)

So I Cut Out Your Name from Rheinfelden, Germany was the next live act. The people from Baden about singer Christian Mehlin played at Downi venue in Worblaufen for the first time. They kicked ass right from the start and singer Chris Mehlin made the audience laugh by jokes. For example about headliner Spidercrew, those bandmates like drinkin' beer, wear tattoos and are funny as hell. A new member called Stefan Berndt joined the group in January 2013 and goes also crowdsurfin'. Usually it's Chris Mehlin's, who's doin' that but both went crowdsurfin' tonight. Some fans drove more than 200 kilometers from Offenburg, Germany to Worblaufen! The spectators awarded this unselfish act with standing ovations and they also got much respect by I Cut Out Your Name. The performance was received so well that an encore called "Tanzen" followed. Thereafter the show was over and they thanked for playin' a show at Downi venue.
Playlist I Cut Out Your Name
Blut
Falsche Signale
Alles
FB
Lebe dein Leben
Einsamkeit
untitled
untitled
Tanzen
Art of Phobia was the next act in the row. Many spectators were standin' in front of the stage and looked forward to their performance. A heavy dose of HC-Metal pumped out the speakers after the intro and the audience headbanged or danced. A mood of cheerful exuberance prevailed and singer Michael Stucki got in touch with the audience. Spectator Alain had a guest appeareance and did a good job when he performed a song. "Han" peaned The Star Wars cult figure Han Solo. The spectators weren't satisfied after "Grains" and the encore "Schwegler" got played before Art of Phobia left the stage earnin' thunderous applause from the spectators.
Playlist Art of Phobia
Intro
Sun
Arsonist
Medeco
Winds
Torche
Dez
KING
Han
Grains
Schwegler
Spidercrew was the headliner. The Austrian / American HC band drove nine hours from Rome, Italy to Worblaufen, Switzerland for an exclusive concert. They animated the spectators with Old School HC like Agnostic Front and the spectators had to scream into the mic with singer Sean during singers Mike and Kim performed on stage. They were by far the best band and kicked ass tonight. The great performance was rounded off by the encores "We stand as One" and "Crucified". With their first visit in Switzerland they gained many new fans tonight.
Unfortunately, the evening ended on 1 AM. Personally for me, it was worth goin' to Worblaufen and my friend Thomas felt the same way. But then, when suddenly Art of Phobia gave away their album "Projection" for free, the night was perfect!
A big thanks goes out to the event organisers, the bands and the spectators for this great evening.
ACCREATION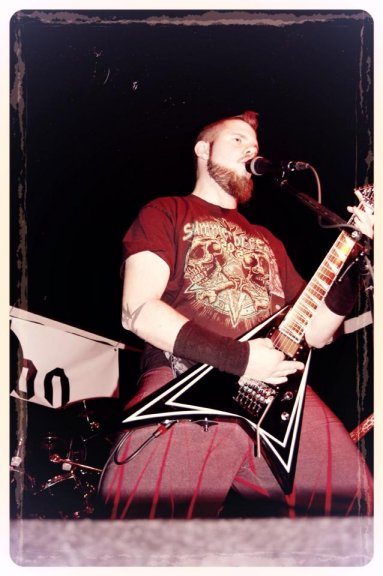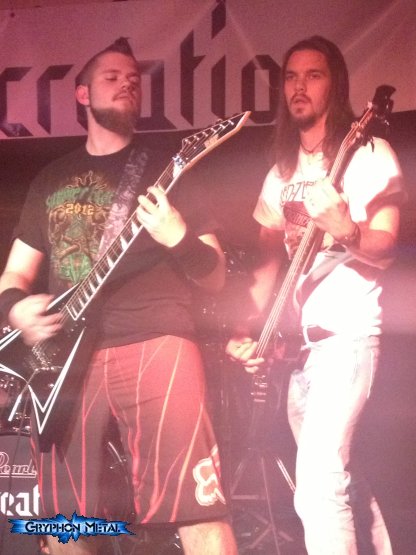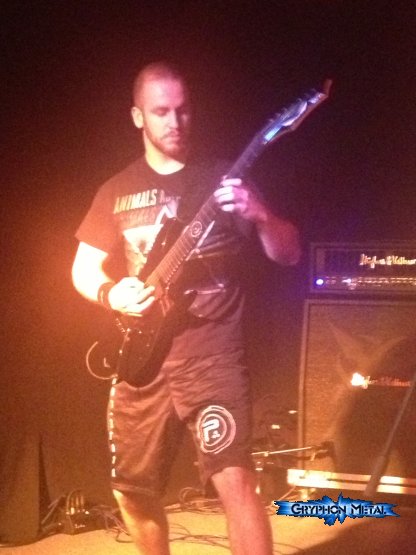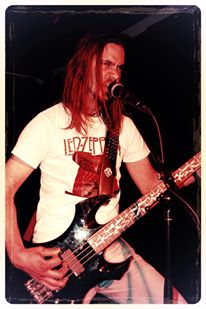 ART OF PHOBIA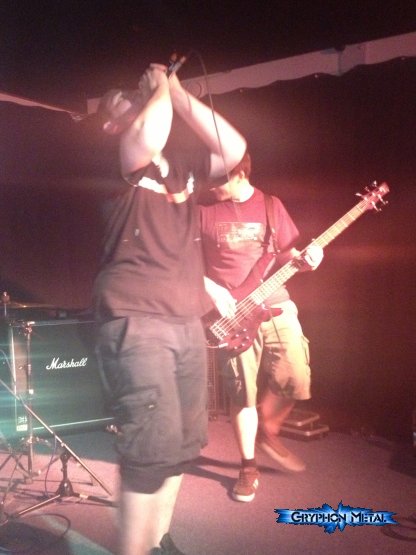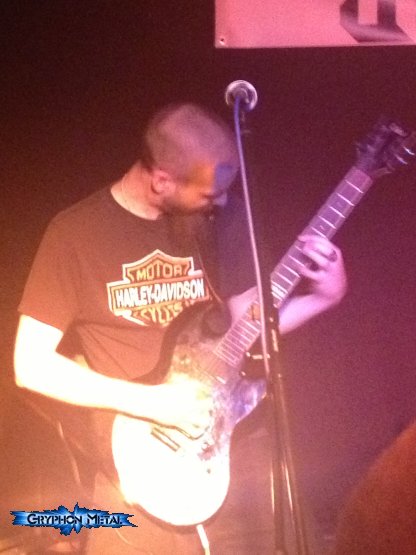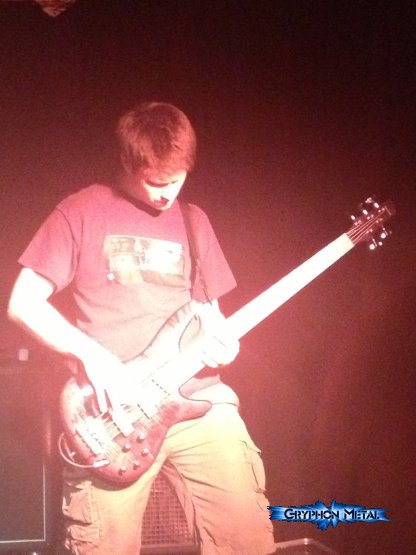 I CUT OUT YOUR NAME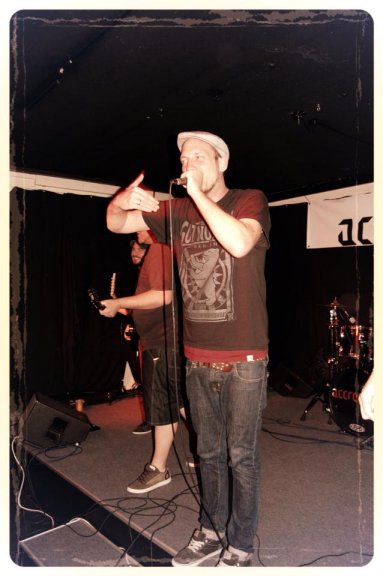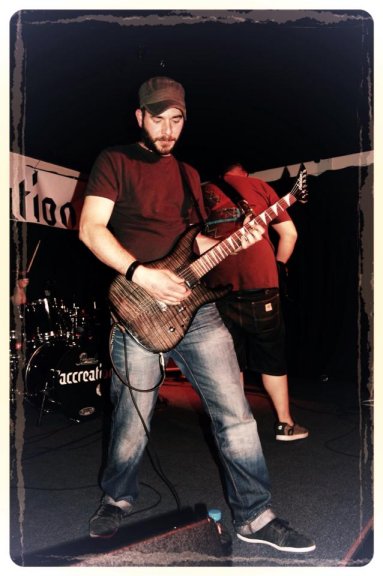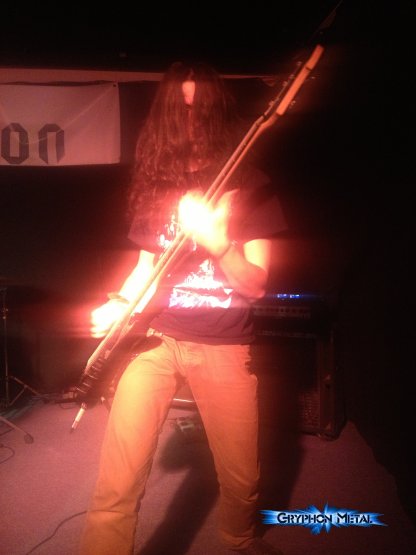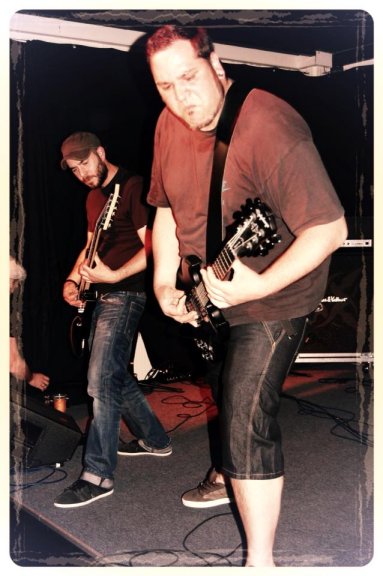 SPIDERCREW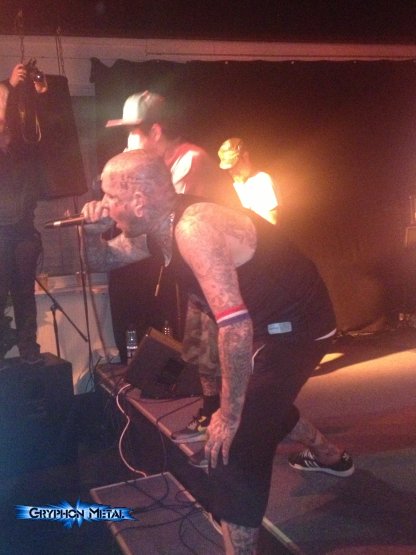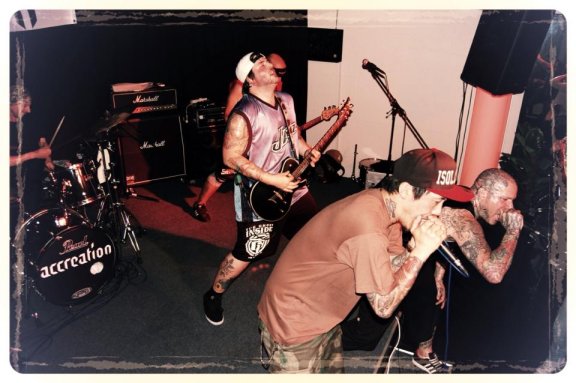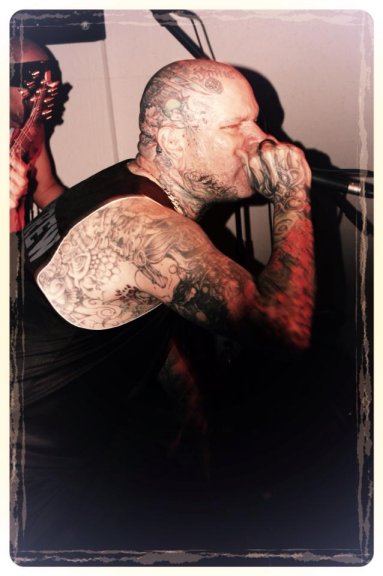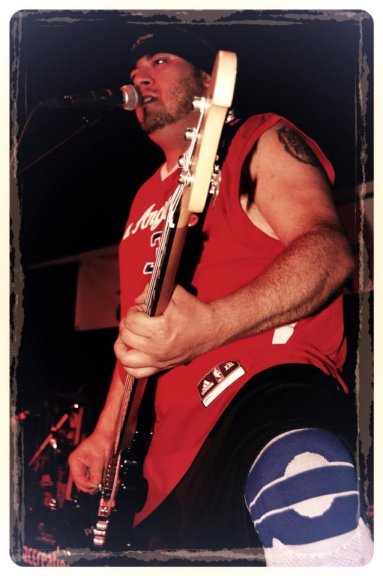 German version
Spidercrew (AUT/US), Art of Phobia (SWI), I Cut Out Your Name (GER), Accreation (SWI)
Präsentiert von Tersicore Booking & Downi
Downi, Worblaufen, Kanton Bern, Schweiz – 17.05.2013
Livebericht von Dominic Latscha
Fotos von Dominic Latscha und Steve Sutter
Der Abend war perfekt.
Gewisse Konzerte finden immer am anderen Ende der Welt statt. Das ist auch diesmal der Fall, weil ein Tersicore Event in Zusammenarbeit mit dem Downi Club in Worblaufen präsentiert wird und die Veranstaltung in einem kleinen Ort im Kanton Bern stattfindet. Diesen Club namens "Downi" zu finden war alles andere als einfach, jedoch hatte mein Kollege Thomas und ich es geschafft und die Nadel im Heuhaufen gefunden.
Angekommen vor dem Downi Club sassen schon ein paar Bands und Metaller, die es sich bei schönem Wetter gut gehen liessen. Um 20 Uhr gingen die Türen auf und der Eintritt kostete 20 Schweizer Franken.
Als erste Band eröffneten die Berner Thrashern Accreation. Die Band um Sänger Patrick Lanz musste vor kurzem ihren Auftritt in Rheinfelden, Deutschland absagen, weil Schlagzeuger Fabio Endrich sich einen Meniskus Schaden zugezogen hat. Heute biss er sich auf die Zähne und spielte Schlagzeug als wäre nie ein Meniskus Schaden da gewesen. Sänger Patrick Lanz überzeugte stimmlich und Lead Gitarrist Stefan Wenger spielte das Publikum mit heftigen Gitarrenriffs warm. Den Zuschauern gefiel die 30-minütige Darbietung und applaudierten.
Setlist Accreation
Stöpsu
Government of Pain
Prophecy of Hate
Antagonist
Gh0st(In your Blood)

Dann waren I Cut Out Your Name aus Rheinfelden, Deutschland dran. Die Badener um Frontmann Christian Mehlin gastierten zum ersten Mal im Downi Club in Worblaufen. Von Beginn weg gaben sie Vollgas und Sänger Chris Mehlin brachte die anwesenden Fans mit Witzen zum Lachen z.B. über den Headliner Spidercrew, deren Bandmitglieder gerne Bier trinken, tättowiert sind und mit denen es lustig wäre. Mit Stefan Berndt ist seit Januar 2013 ein neues Mitglied in der Band, der sogar Crowdsurfen geht. Normalerweise übernimmt das der Sänger Chris Mehlin, aber heute Abend gingen beide Crowdsurfen. Ein paar Fans fuhren extra 200 Kilometer von Offenburg, Deutschland nach Worblaufen! Für diese selbstlose Tat bekamen sie einen fetten Applaus und viel Respekt von I Cut Out Your Name und den Zuschauern. Das Dargebotene kam dermassen gut an, dass mit "Tanzen" eine Zugabe folgte. Danach war Schluss und man bedankte sich für die Gelegenheit im Downi spielen zu dürfen.
Setlist I Cut Out Your Name
Blut
Falsche Signale
Alles
FB
Lebe dein Leben
Einsamkeit
untitled
untitled
Tanzen
Art of Phobia waren als nächste Band dran. Viele Zuschauer fanden sich vor der Bühne ein und warteten gespannt auf den Auftritt. Nach einem Intro ging es gleich mit einer heftigen Dosis HC-Metal los und das Publikum headbangte oder tanzte. Es herrschte eine ausgelassene Stimmung und davon angestachelt, ging Sänger Michael Stucki ins Publikum. Bei einem Song kam Zuschauer Alain zum Einsatz und machte seinen Job richtig gut. Mit "Han" wurde zudem der Star Wars Kultfigur Han Solo Tribut gezollt. Weil die Zuschauer nach "Grains" noch nicht genug hatten, folgte mit "Schwegler" die Zugabe, ehe Art of Phobia die Bühne unter Beifall verliessen.
Setlist Art of Phobia
Intro
Sun
Arsonist
Medeco
Winds
Torche
Dez
KING
Han
Grains
Schwegler
Headliner Spidercrew kam als Headliner zum Zug. Die österreichische / amerikanische HC-Truppe fuhr ganze neun Stunden von Rom, Italien nach Worblaufen um ein exklusives Schweizer Konzert zu spielen. Mit Old School HC Marke Agnostic Front heizten sie den Zuschauern ein, die auch mit Sänger Sean ins Mikro schreien mussten, während die anderen Sänger Mike und Kim auf der Bühne performten. Sie waren mit Abstand die beste Band des Abends und traten voll in den Arsch. Mit den Zugaben "We stand as One" und "Crucified" rundeten sie ihren hochkarätigen Auftritt ab. Mit ihrem ersten Abstecher in die Schweiz konnten sie an diesem Abend viele neue Fans gewinnen.
Der Abend war dann leider um 1 Uhr zu Ende und für mich persönlich hatte es sich gelohnt nach Worblaufen zu kommen. Mein Kollege Thomas war derselben Meinung und als dann plötzlich Art of Phobia noch gratis ihr Album "Projection" verteilten, war der Abend perfekt!
Danke an die Veranstalter, die Bands und den Zuschauern für diesen gelungene Veranstaltung.
like us at FACEBOOK >http://www.facebook.com/GryphonMetal