09/08/2002
---
WAKE: "Internal" www.wake-world.ch
all songs written by wake. Lyrics by Thomas Büchi. produced by Deezl and Wake. Recorded and mixed at Foolpark. Mastered by Glenn Miller at Greenwood.
review by Dalia "Gryphon_spirit"
And let's go on with our little journey in the Swiss underground scene with another extremely interesting band. On the treshold of the end of this interlude dedicated to the new Swiss music, I am very glad to present Wake and their "Interlude". Wake have recently won the contest among the Swiss Newcomers at the Ministry Of Rock and so they could play on Sunday 7th July on the MOR main stage. Unfortunately I couldn't see them live during the contest but if they have presented their songs with the same maturity shown in this mini CD, well so no wonders that they have fully deserved to win the "game" and take it all. Wake are playing an alternative rock with a lot of American influences. In their music one can find something from Rem, or from the gentle ballads from Staind, with some grunge notes, but, at the end of story, like very often happens, then the personalization is so good that the band develops a style of its own, like already Prime sth have done . Wake can be energetic, well rhytmed but also extremely romantic and melancholic like in the song TURNMEAROUND, mostly acoustic and tender that could be written surely by the most talented composers overseas. So, no heavy metal at all, but another good proposal of that alternative rock branch that is expressing itself nowadays with more and more importance, conquering a huge qunatity of fans. And methinks that , after six years of always constant and evolving work, together with many studio-sessions, Wake have gathered a good fan-base on which they can definitively count: fans that are really pissed off about the inconclusive glamour of the past Rock and prefer something real and honest, something that is able to let feelings free. "Internal" is a big step forward in a world of guitars that can be so melodic as well as distorced and more energetic. Example of this it 's the opener SHATTERED. the lead guitar riffs are very agreeable. Clean and round the vocals of Thomas Büchi.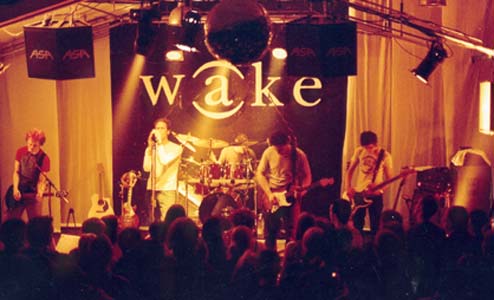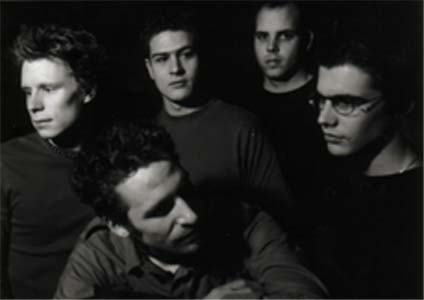 DROPDOWN is another cool, well arranged song, in which melody meets energy with instrumental maturity. And now the beautiful ROUTINE, which is very melodic and almost hard in its melancholy and sadness, with dark signs. Played moreover with a perfect balance of all tunes and with such a great feeling inside. Mesmerizing.
All who love a melodic and intense rock and are in search of something new walking on the path, where Nirvana, Rem and Staind have left their mark, will appreciate a lot then CHROMOSOME and, in general Wake's music. Emotional integrity and realism: this is the key for Wake too! There are grace and misery on earth and sometimes they turn into new , fresh songs....
Dalia "Gryphon_spirit" Di Giacomo
---