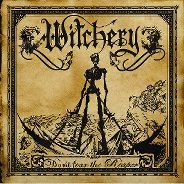 Disturbing the Beast
Stigmatized
Draw Blood
The Ritual
Ashes
Plague Rider
Damned in Hell
Crossfixation
The Wait of the Pyramids
Immortal Death
Styx
War Piece
Cannonfodder
Toxine (ex-Satanic Slaughter) - vocals
Richard Corpse (ex-Satanic Slaughter) - guitars
Jensen (The Haunted) - guitars
Sharlee D'Angelo (Arch Enemy) - bass
Martin Axenrot (Bloodbath) - drums



The band sounds way too much like a black-metal version of The Haunted. For god sakes....CHANGE UP THE GUITAR SOUND!!
I saw Witchery once, back in 2001, I think, with The Haunted at First Ave in Minneapolis, Minnesota. It was a free show. I had no idea who any of the bands were. All I knew, was that The Haunted were a badass band and that I should check them out. Witchery was the second to the last band to play that night. My first impressions of them were actually quite good. The singer had, what looked liked, ice cicles in his belt belting out various black-metal screams and growls. I must say, he had stage presence. I say this because it's been 5 years and I still remember this band. After 2001 they fell off the face of the planet never to be heard of again...until now.

I feel that, "Disturbing the Beast" is too long of an intro. I liked it, but it isn't worth writing too many words abou,t but I loved the way it sedgway into "Stigmatized." Now, this track is just slamming! At first anyway. Double kick drum hits everywhere on drums with familiar sounding guitars. It was fast and it was at a pace that could light up a mosh pit. The singing was above average. His singing style was a cross between black-metal and death-metal but he lacked tone. I would even say that he sounds a little dry. During the middle of the song, the band takes a complete u-turn and goes into a completely different direction that had nothing to do with the song at all and I absolutely hated it. After about a minute and a half of this non-sense the band decided to get back to the song they started out with. Thank you to whomever the producer was for this major fuckup of what was going to be a brilliant track.
"Ashes" is a song that is best not listened to when the listener is driving a long distance without much sleep. "Ashes" is dudgy. Which means it contains a slow type of heaviness that people either hate or eat up. I can't help but to notice that the band sounds alot like The Haunted only with a different singer. I am not sure if I like it or not. But the track is addicting as hell and dark too. It's so dark it's scary. The imagery created in this song is actually very good. It puts the listener in this dark place full of candles thinking about well...dark things.

Another fast track on this disc is, "Plague Rider." The song comes out of the gate with a hyper fast guitar riff then the drums come in and totally decimated my ears! The drums are what make this song though. They are so tight, it would make any band envy to have that kind of sound. But from what I could understand, the lyrics are a little ridicules but everything else in this song seems to be working.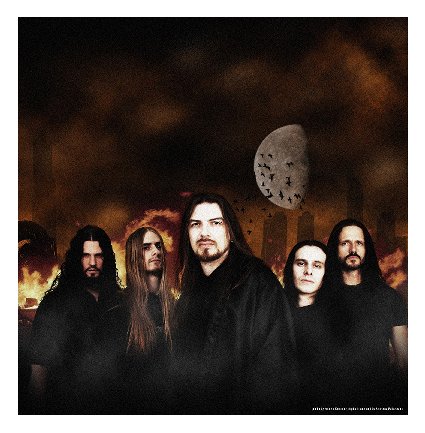 I found a few other tracks on this disc a little boring. "Immortal Death" is one of those songs. It is fast, it is death-metal fast with death-metal vocals, big deal. I can't get angry to this song nor can I drive fast with this song in my car. I don't really care for this track

I have mixed feelings about the production. I feel that the band sounds way too much like a black-metal version of The Haunted. For god sakes....CHANGE UP THE GUITAR SOUND!!! Use a Mesa/Boogie head instead of a Marshall head. The mix was perfect and the quality could have been warmer in sound but that's what happens when the studio records the band using Pro-Tools.

It was a good CD but I feel the band can do better than this. Live, they are great, now, can we apply more of the stage presence on disc?

rating: 7/9