Live reportage
METAL DAYZ 2009
PICTURES
and
IMPRESSIONS
May 21,22,23 - at Z7 in Pratteln - Switzerland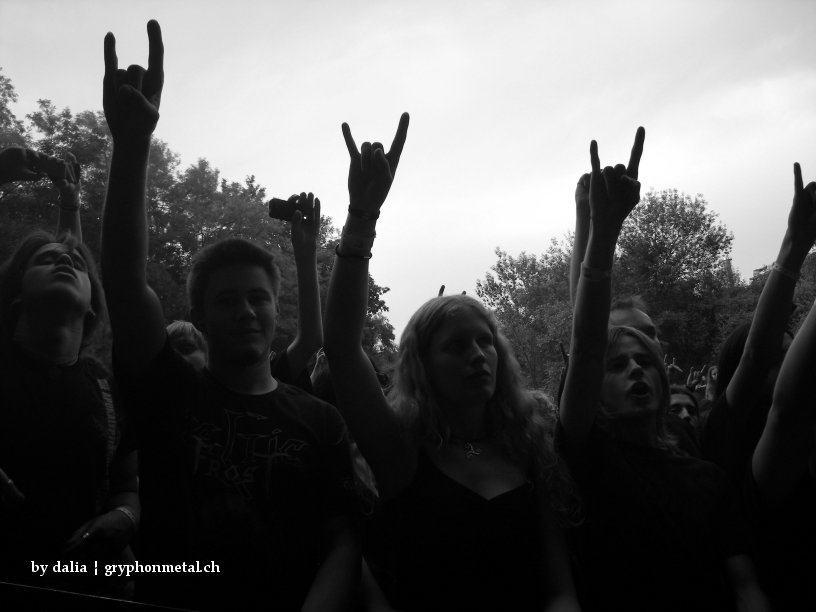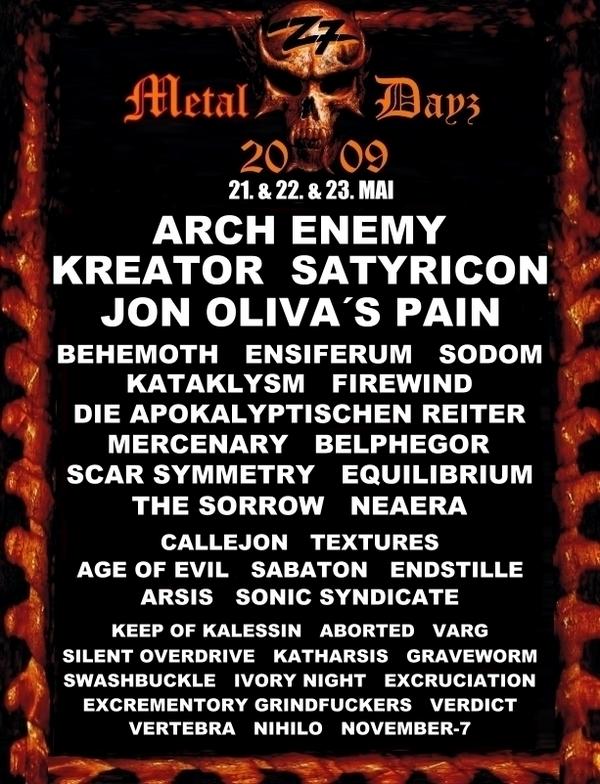 METALHEADS
MEET' N GREET
CONCERTS
THANK YOU TO THE WHOLE Z7 CREW FOR THE PERFECT ORGANIZATION !!
BEHEMOTH (day 1) by Gianrichy Giamboi
When Behemoth enter the stage it was clear from the first second, that they would not make prisoners! What a power, what a tightness, what an aggression!! Attending a Behemoth show is a little bit like going to war, the drums are like machine gun fire, the bass sound like an atom bomb and the guitars are the artillery! One of the best bands of the festival impressed again and showed how pure aggression has to sound! Behemoth played almost every expected song, from their first years of existence through songs like "As above so below" or "Slaves shall serve" until the hits of their actual album and left the stage after burning everything down leaving an exhausted audience begging for more....

MOSHING DURING THE GRAVEWORM CONCERT (day 1)

air guitar

audience at Neaera concert (day 1)

guitarist Christian Waltert from DARKMOON

Kataklysm fans

...and Black Metal philosophy?

INGA AND VO FROM PULVER/GURD

Fabio Cicuto of the Swiss M.I.N.D.

merchandise
meet'n greet NOVEMBER-7 (day1)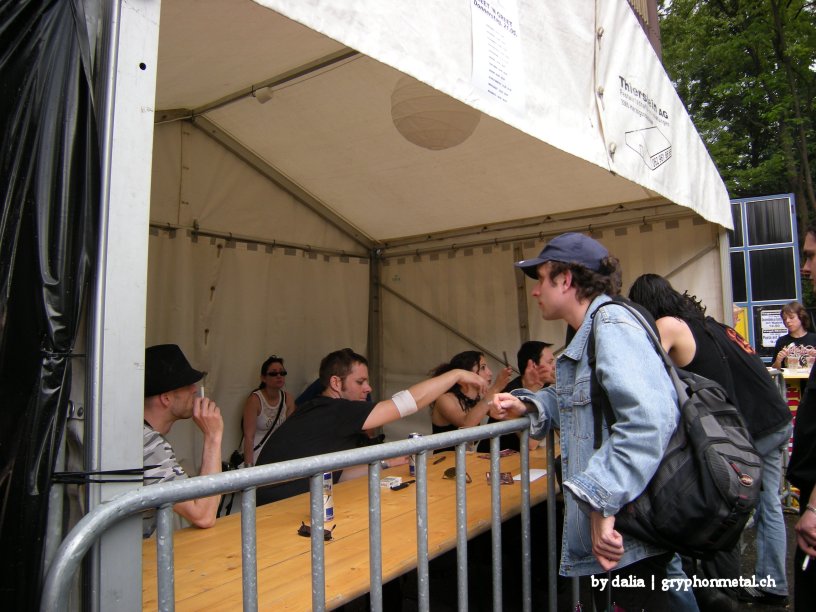 meet'n greet SWASHBUCKLE (day1)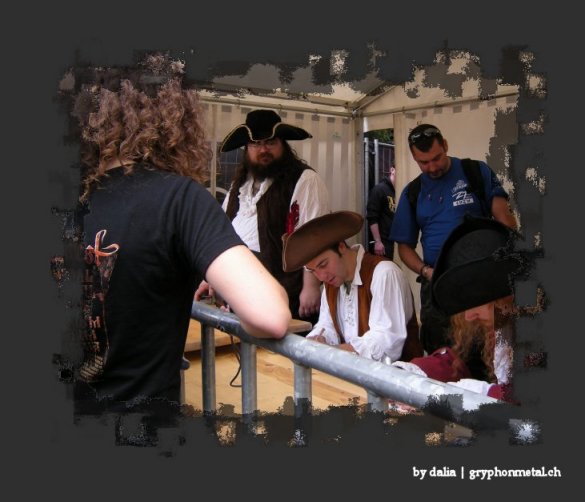 meet'n greet GRAVEWORM (day1)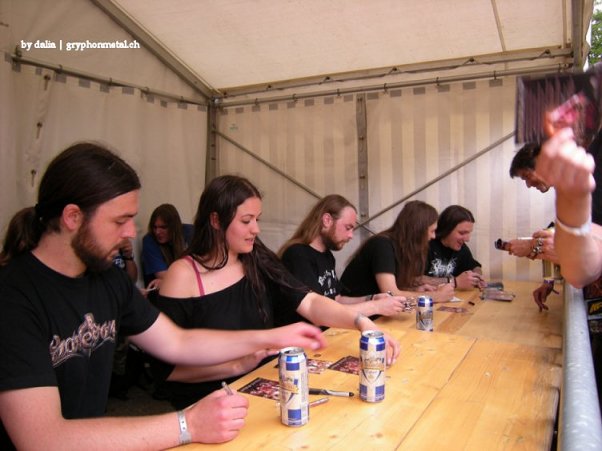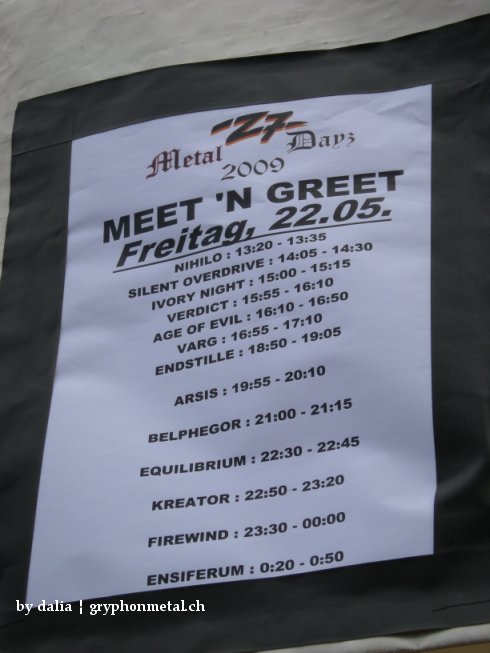 meet'n greet AGE OF EVIL (day 2)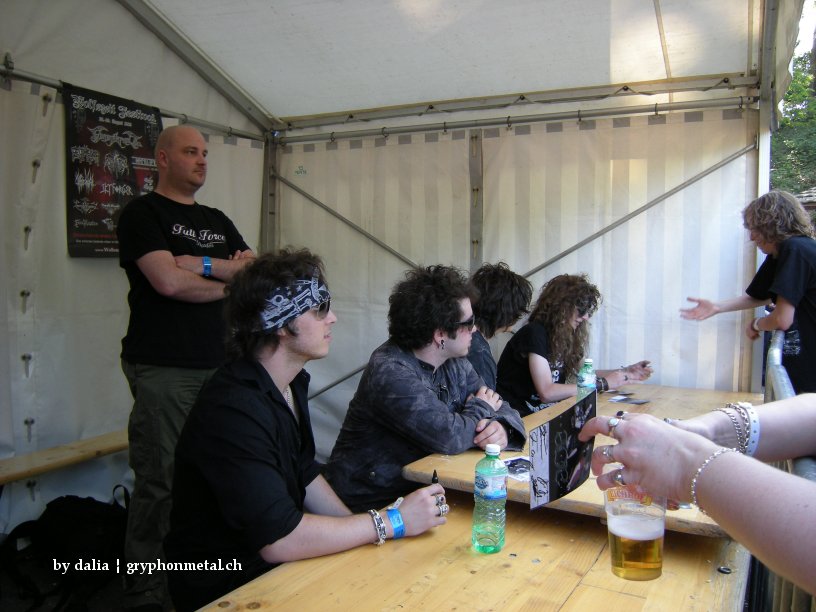 meet'n greet ENDSTILLE (day 2)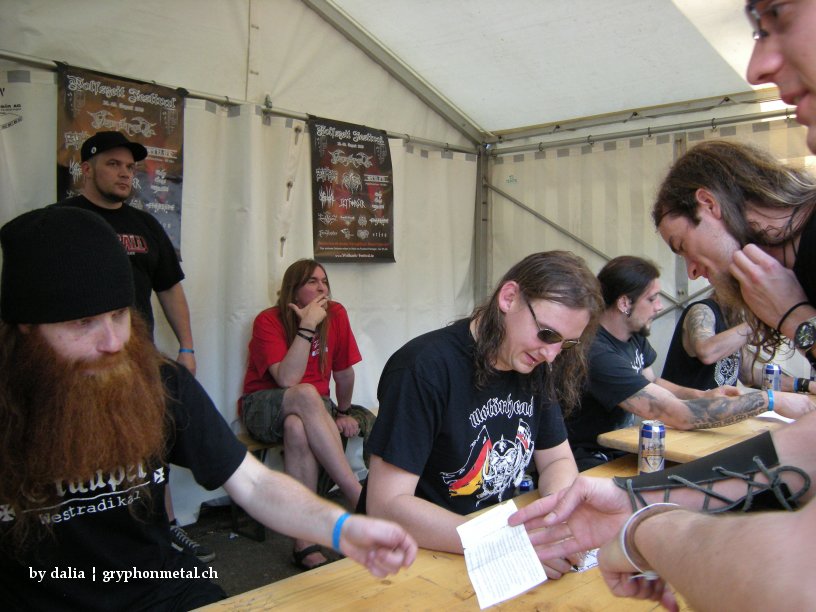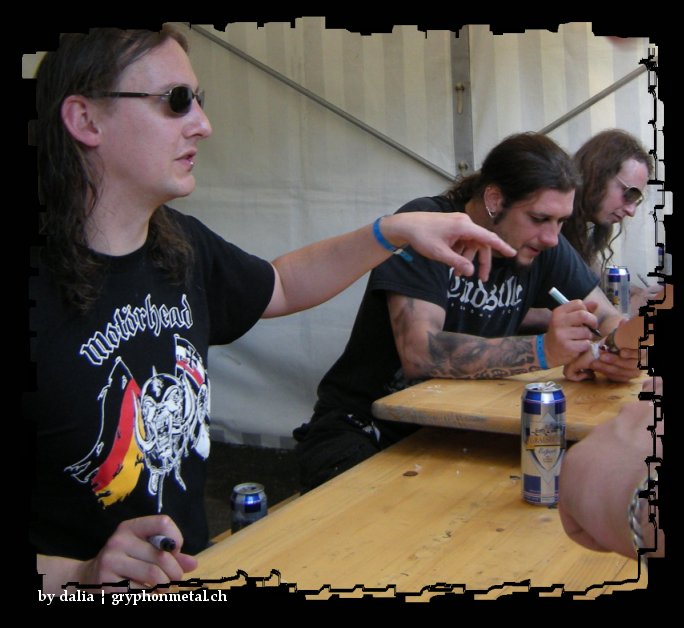 meet'n greet CALLEJON (day3)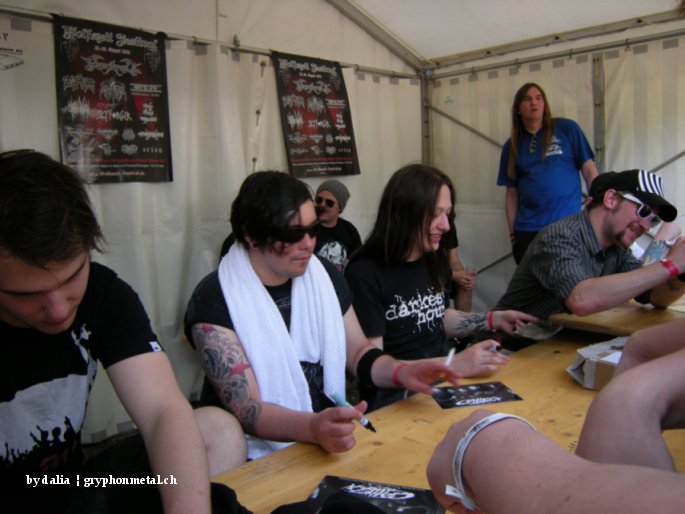 meet'n greet SABATON (day3)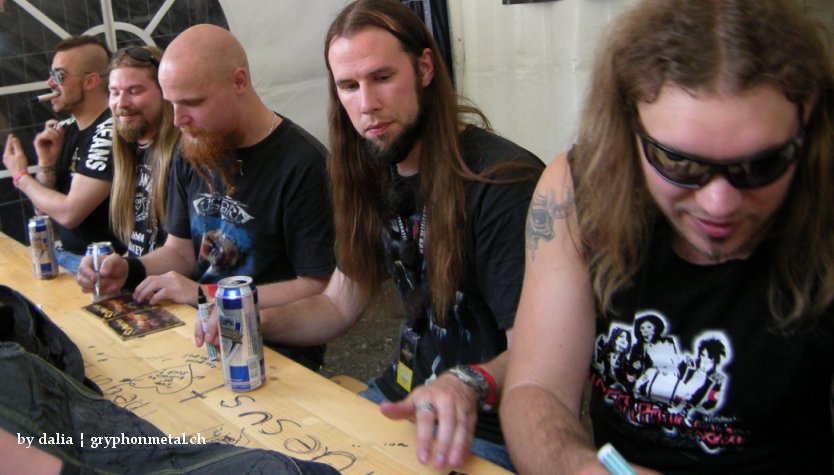 meet'n greet DIE APOKALYPTISCHEN REITER (day3)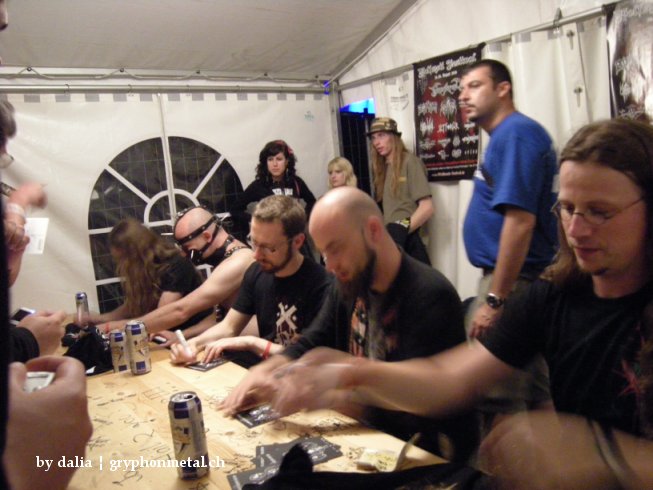 meet'n greet JON OLIVA'S PAIN (day3)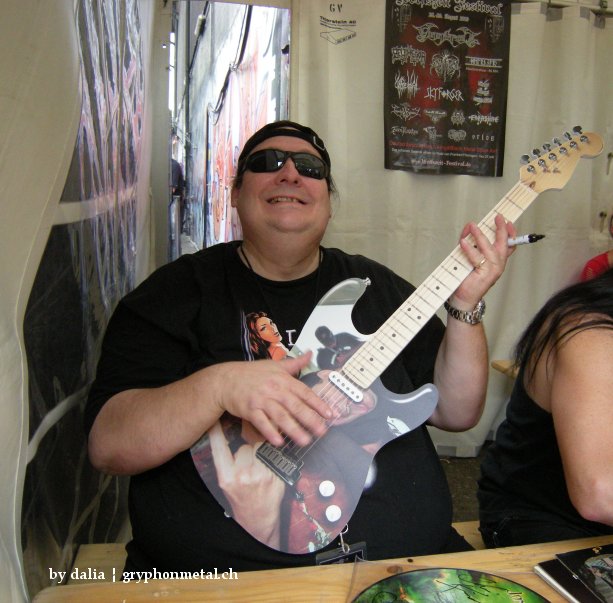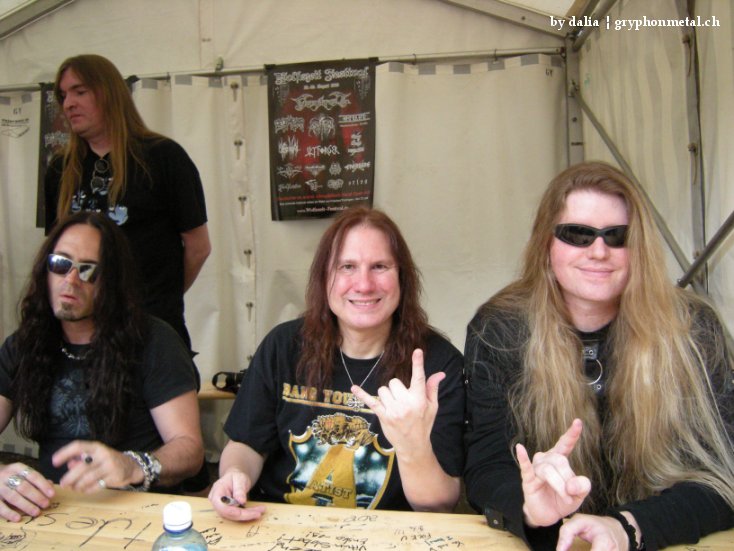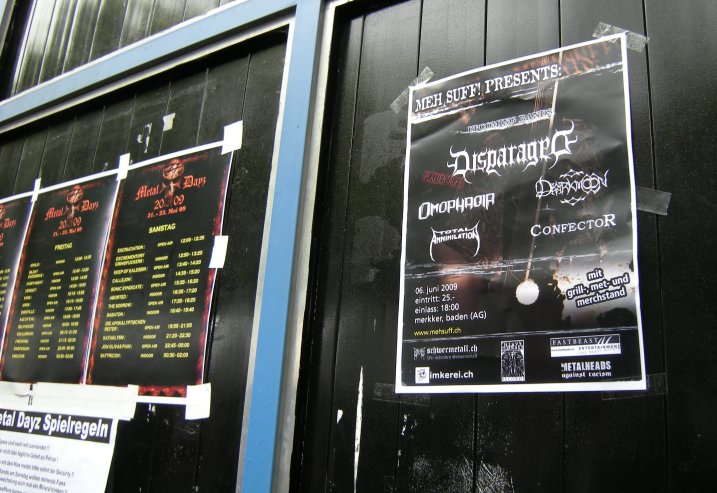 flyer for the concert of Disparaged (release party) , Darkmoon, Omophagia, set to take place in Baden (CH) on June 6th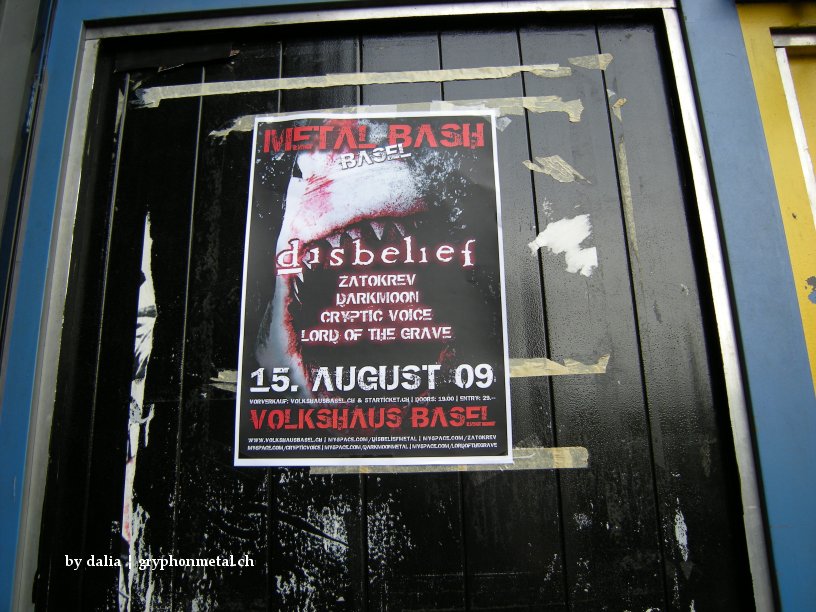 Metal Bash with Disbelief, Zatokrev and Darkmoon, in Basel - August 15th
CONCERTS
GRAVEWORM (day1) by dalia di giacomo
Not bad. Unfortunately far from the Graveworm i saw live in Winterthur with Kataklysm (Summer Devastation tour 2005) but, anyway, not bad. Italy-based Dark metallers Graveworm have experience and still some enthusiasm and a couple of good tracks. Enough for let the audience bang and support. As you can see in the pictures, Stefano Fiori's band played outdoor. Actually no problem cause people enjoyed to attend out, on this sunny day, instead remaining in the venue, especially during the afternoon. The concert stressed Graveworm's attitude towards Black and Gothic and let moments of mosh to break free. Pity that the sound was not ideal , at least near the speakers. Exactly some Italian fans in the first row lamented this. But the setlist was very varied and opportune.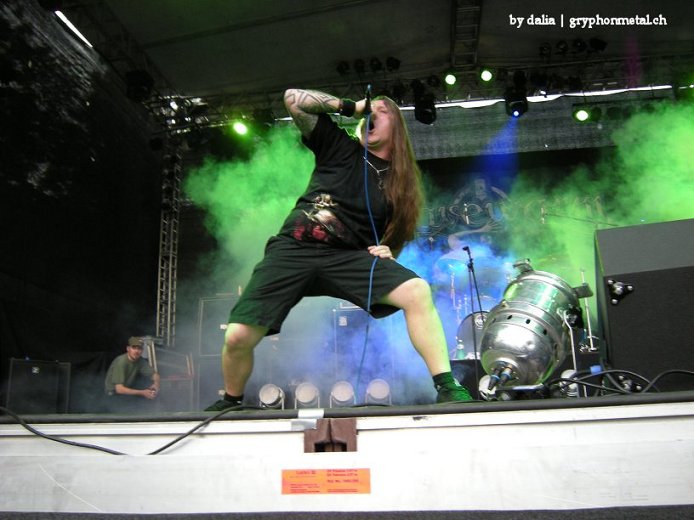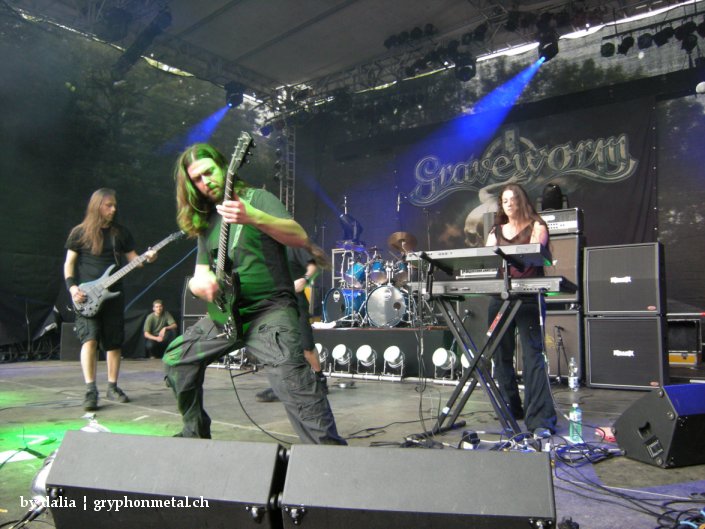 NEAERA (day1)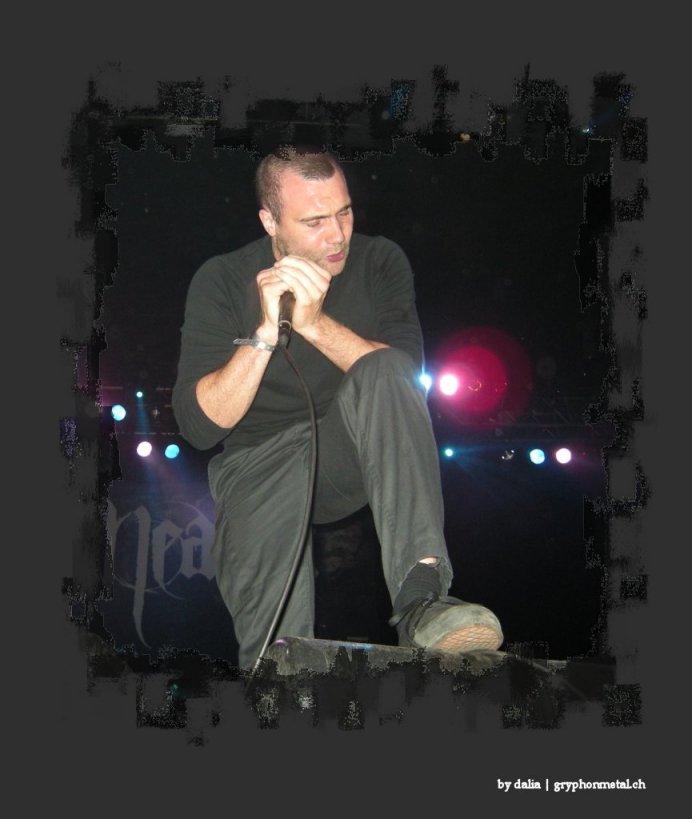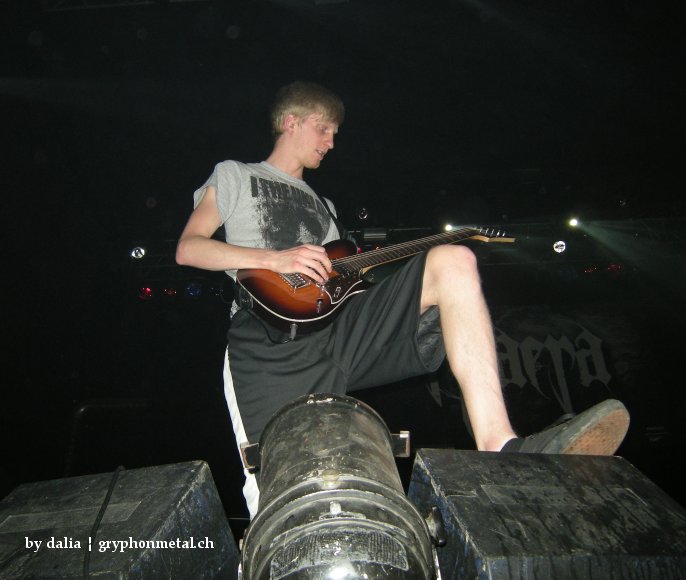 TEXTURES (day1) by dalia di giacomo
Textures was admired only by a selected audience that found in this band an appealing mix of many genres as Thrash, Death and even Progressive due to the long melodic interludes and a certain technicality. I was not so ecstatic as others, what i noticed is that many tracks are difficult to be performed live and that (too) much work and responsibility were falling on the shoulders of the vocalist but even more on those ones of the keyboardist. I found them even boring.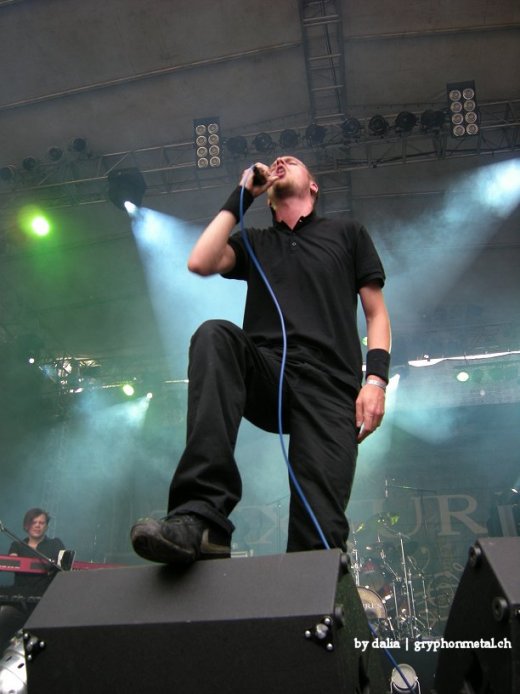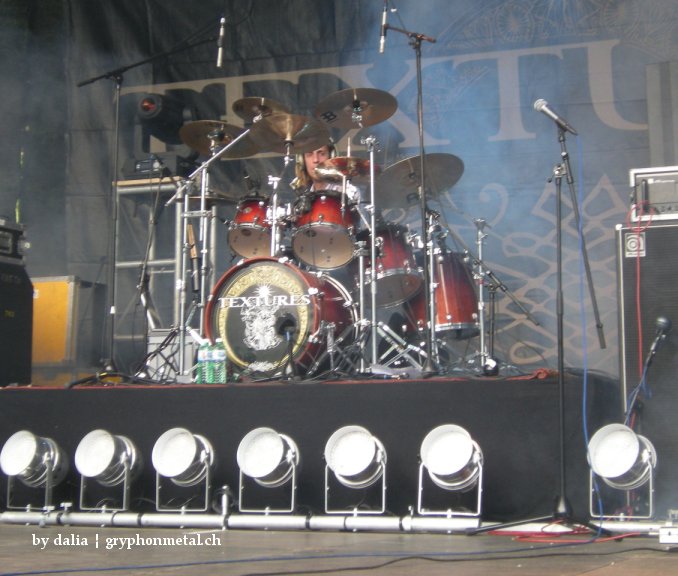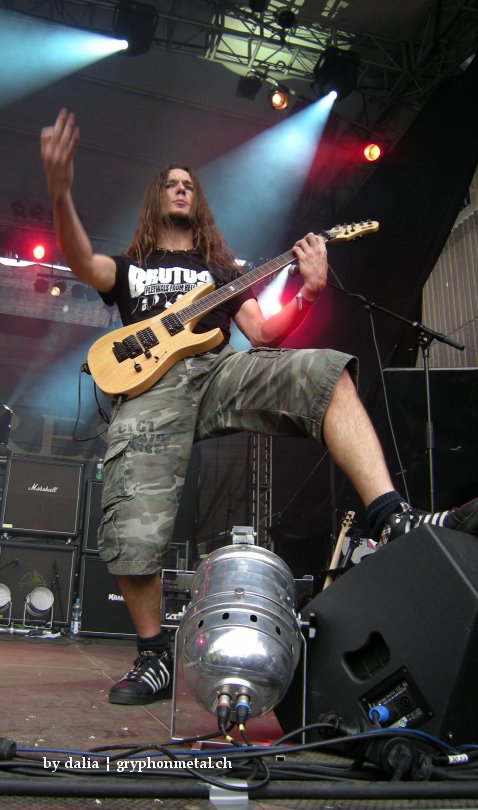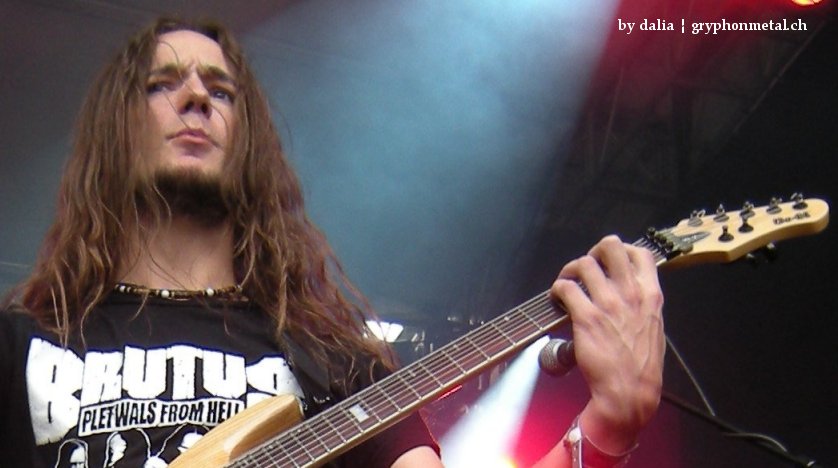 SCAR SYMMETRY (day1)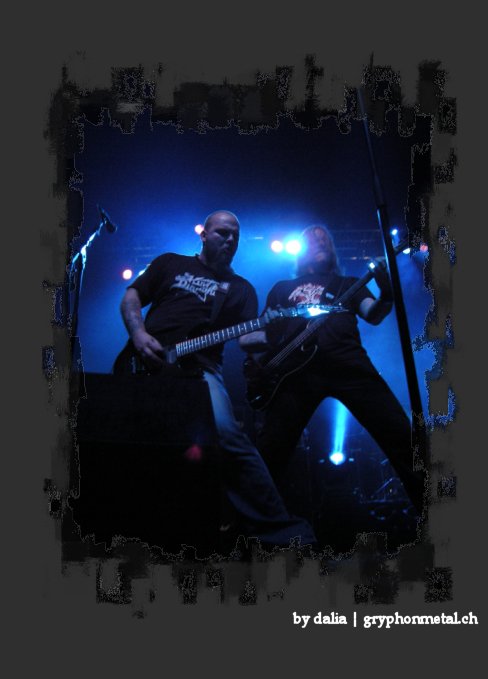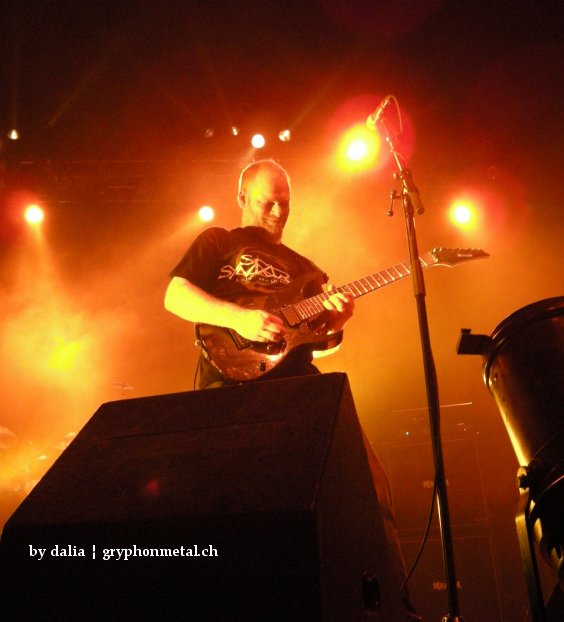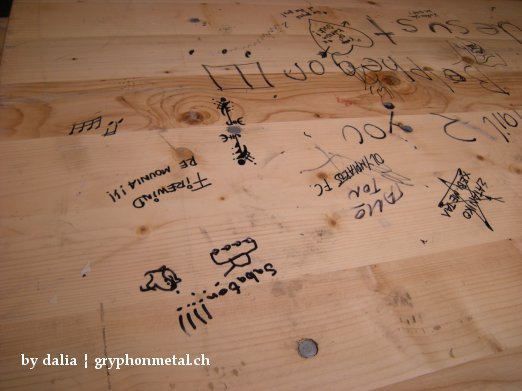 ARSIS (DAY2) by dalia di giacomo
Arsis impressed me at the Metal Fest in December 2008. Good that neither the audience nor i were disappointed now. This band is becoming better and better, mastering the difficult riffs with force but even with a kind of elegant fluidity. Guitars can rapidly become shredding while drums hit that hard.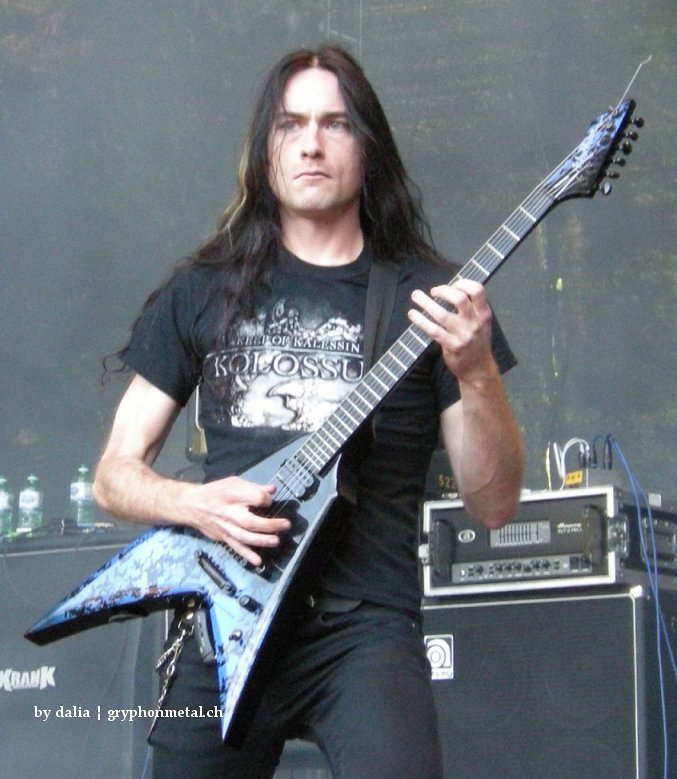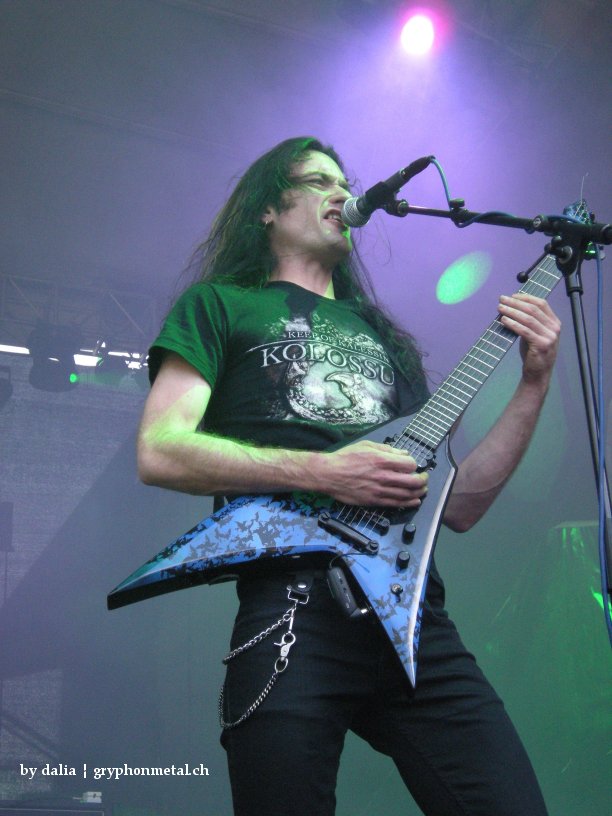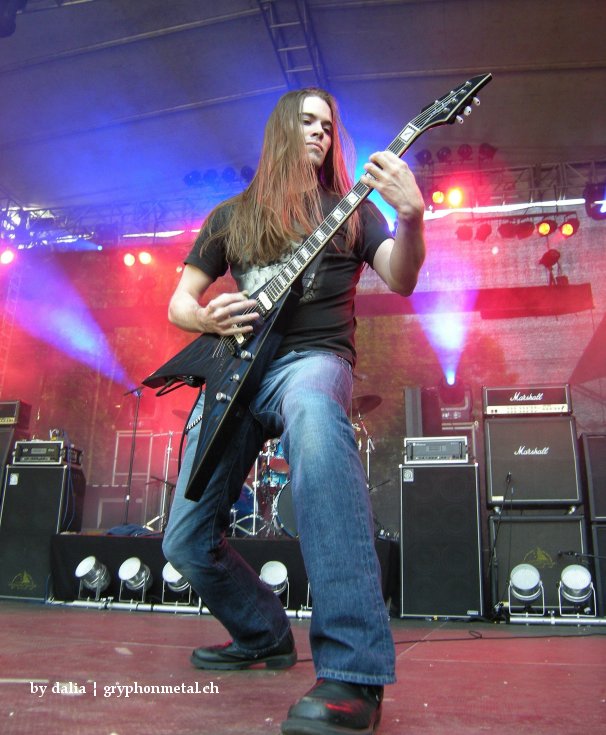 VERDICT (day 2)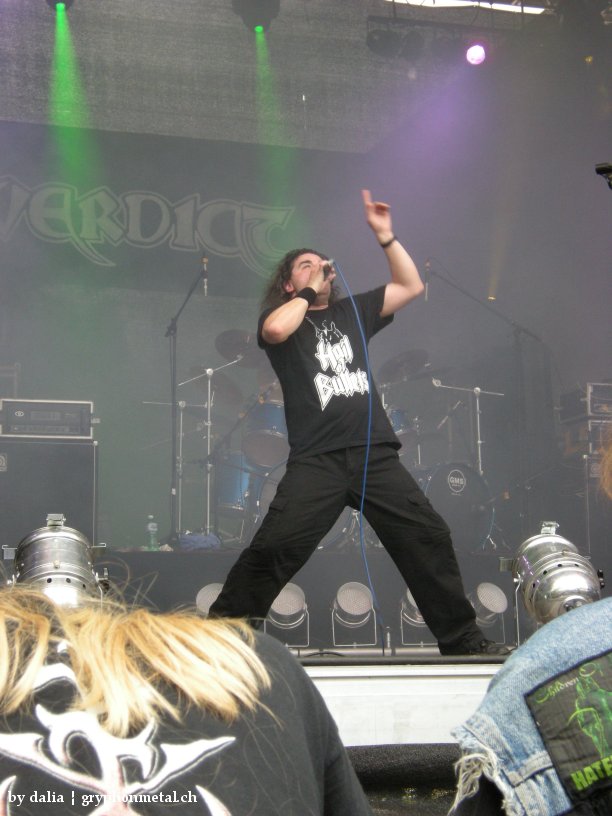 VARG (day 2) by dalia di giacomo
Wölfe, erhebt euch! A BM beast that paved the way for Endstille. This is German Pagan Black Metal. The vision of the band on stage should better evoke the ancient Picts, however the painted barbaric rage had no frontiers, so the wolves of Varg should bring us back to teutonic and runic rites of blood, force and pride. Cool band, impressive, with a lot of energy.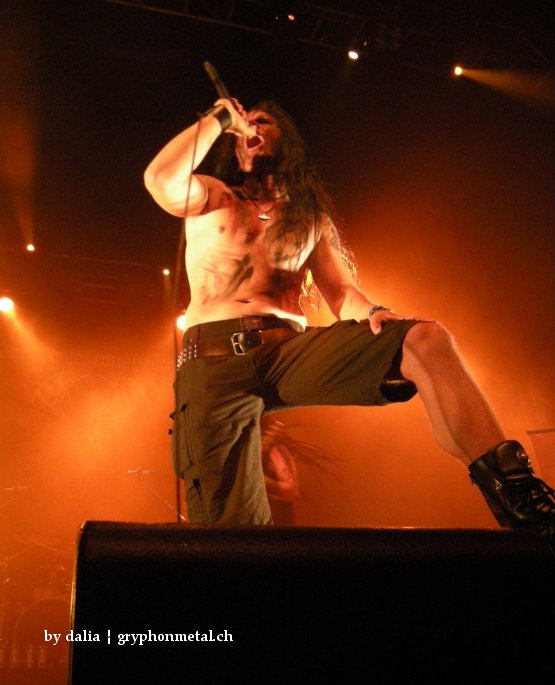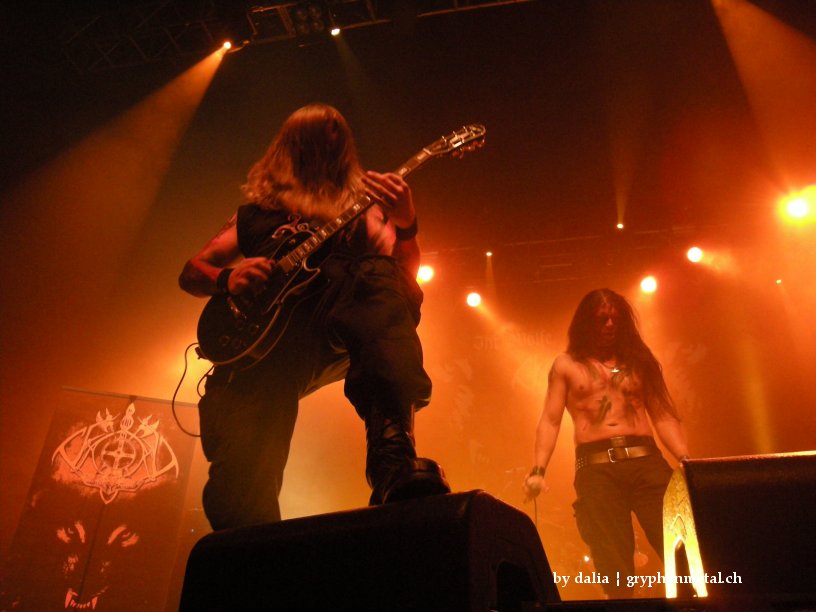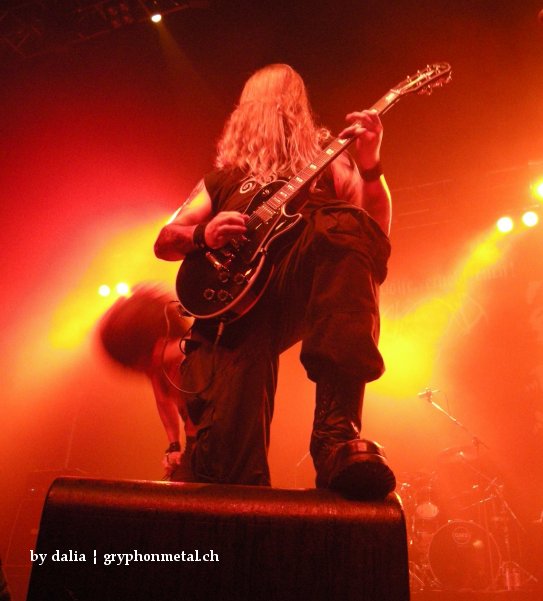 ENDSTILLE (day 2) by dalia di giacomo
German Endstille has been aggressive hellfire. Endstille shoots Black Metal into more ferine dimensions forth, avoiding anyway excessive extremism. Endstille got a fierce stage acting that took no prisoners for a raw genuine music embellished, from time to time, by melodic hypnotic passages, but this hypnotism is so well balanced by the liveliness of the group and by Iblis' ferocious vocals and the punishing drums that the last thing you'd do is to fall asleep. Endstille is quite classic BM newly projected from that demonic world to which the genre belongs. Let's see Endstille as the royal beast that petrifies everything. When the noise of our still too primitive society ends, what remains is "endstille". Death after the battle of the forces unleashed. This ferine dark atmosphere was excellently interpreted during this concert. Endstille (and Varg) will play the Meh Suff! festival near Zürich and Baden this next September in Switzerland. You can bet i will be there. Such manifestation of darkness must be not missed.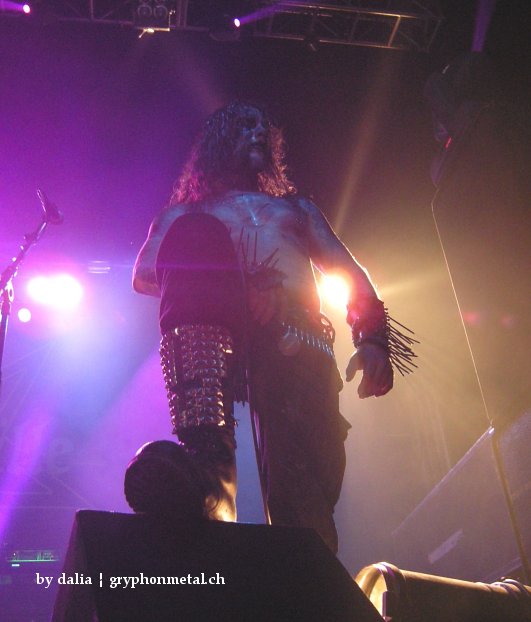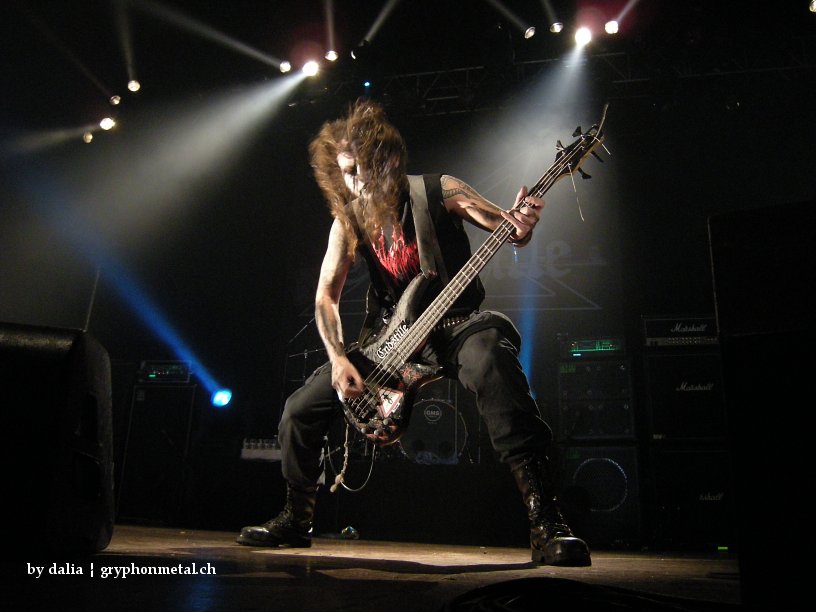 AGE OF EVIL (day 2)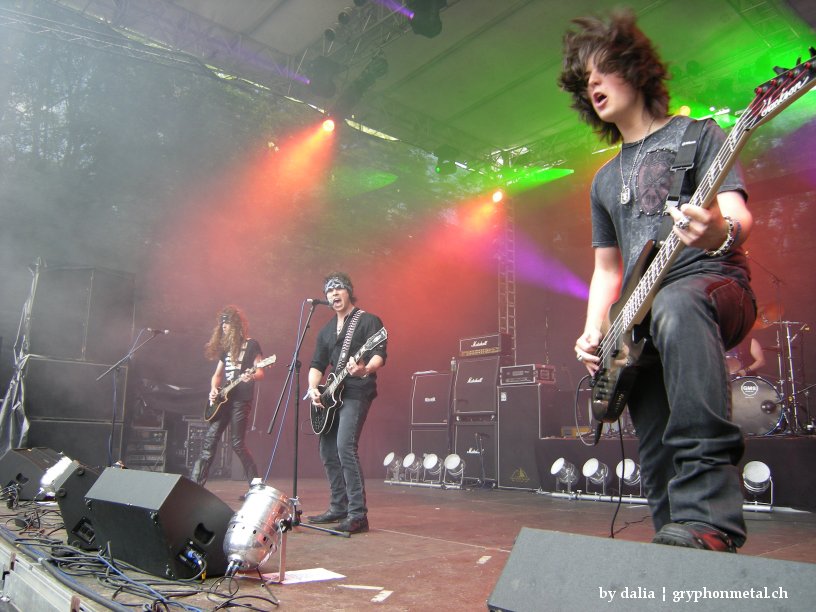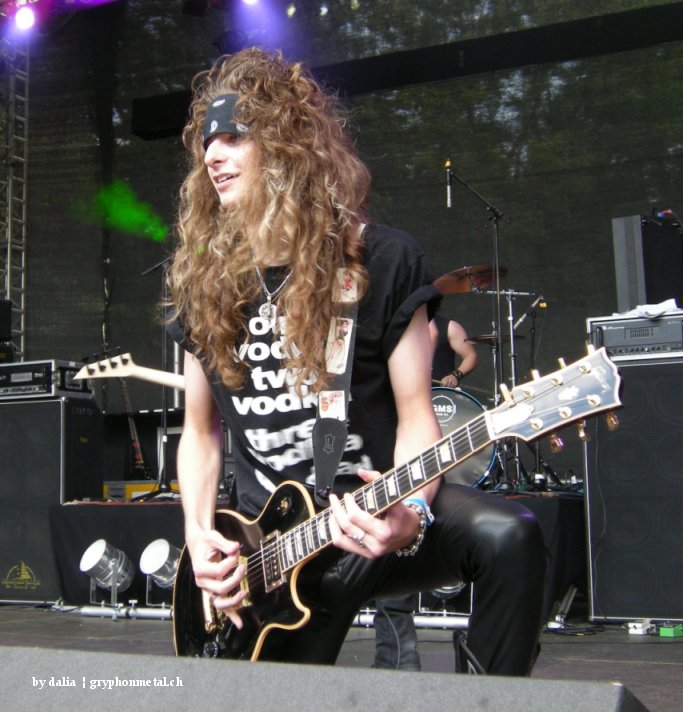 BELPHEGOR (day 2) by dalia di giacomo
Austrian Death/Black metallers Belphegor have been surely one of the highlights of the second day, day in which BM and blackened Death was exalted. The interesting thing was that the first rows were ignited by Belphegor's die hard fans that brought even sheet of papers that were waved as posters of rebellion, and as messages of devotion at the same time. Fans who knew by heart lyrics of the band and welcomed every title announced as the big revelation on earth. Actually no strange thing for true fans, only these were relatively few if compared with an almost full venue that followed the concert in a more abstract way, maybe just to do it. Belphegor is a band that you love unconditionally or that you hate. Far from being a minus point for the band , this is a reason of pride for Helmuth and his companions of war, because the band can count on a hard clusters of genuine and convinced proselytes since years and not on a mass due to the fashion of the moment. introduced by the formidable Jocelyn Pook's Masked Ball, Belphegor's concert was solid and gloomy. Although not varied in the stage acting (actually Belphegor as it always was) Helmuth was commanding and more mature than ever, putting down a wide repertoire of the band's career. If lyrics are, many times, strongly ritualistically erotic, the music then beats the shit out of you, and so was the band on the stage: grave, reliable. Infernal warriors know no kidding.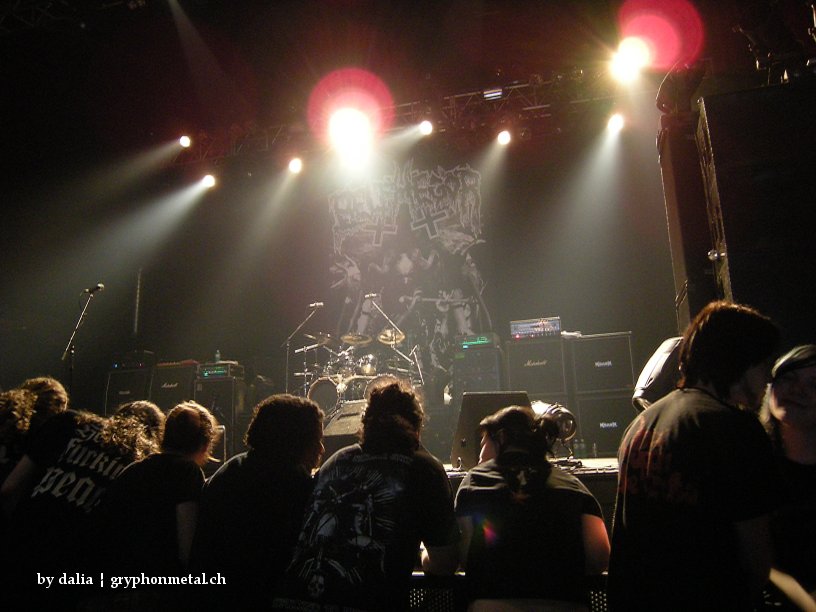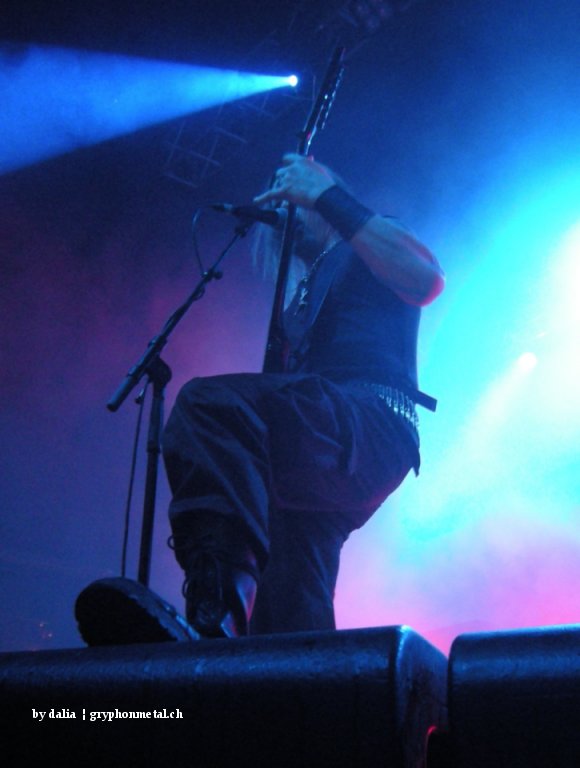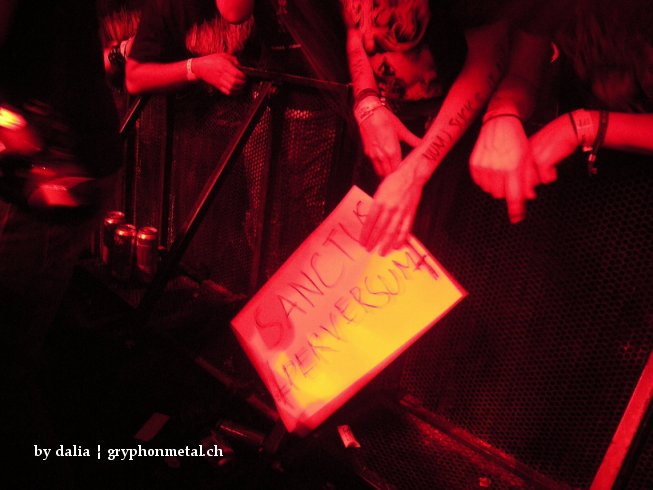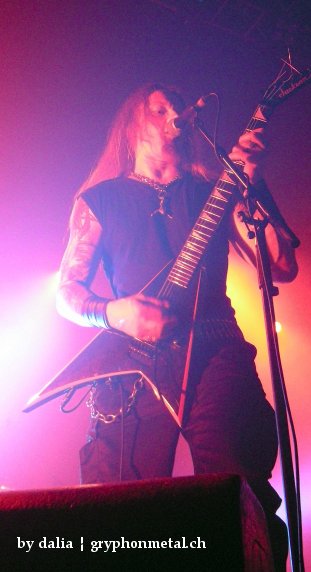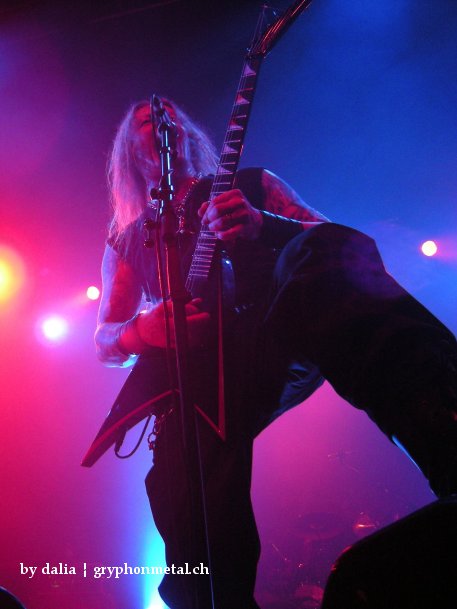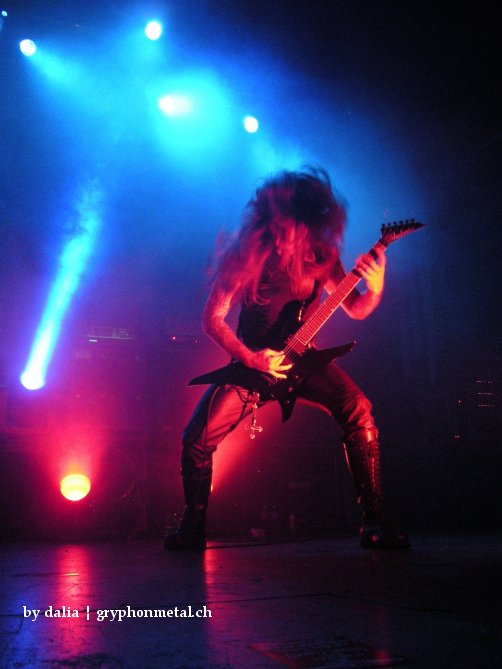 KEEP OF KALESSIN (day 3)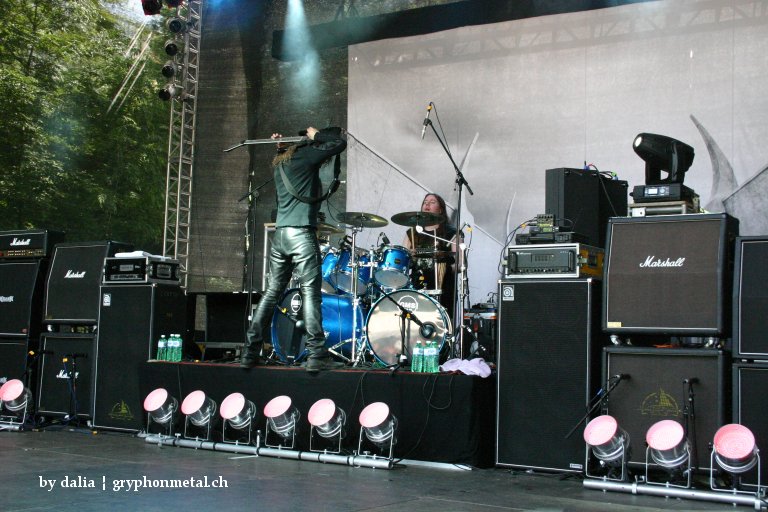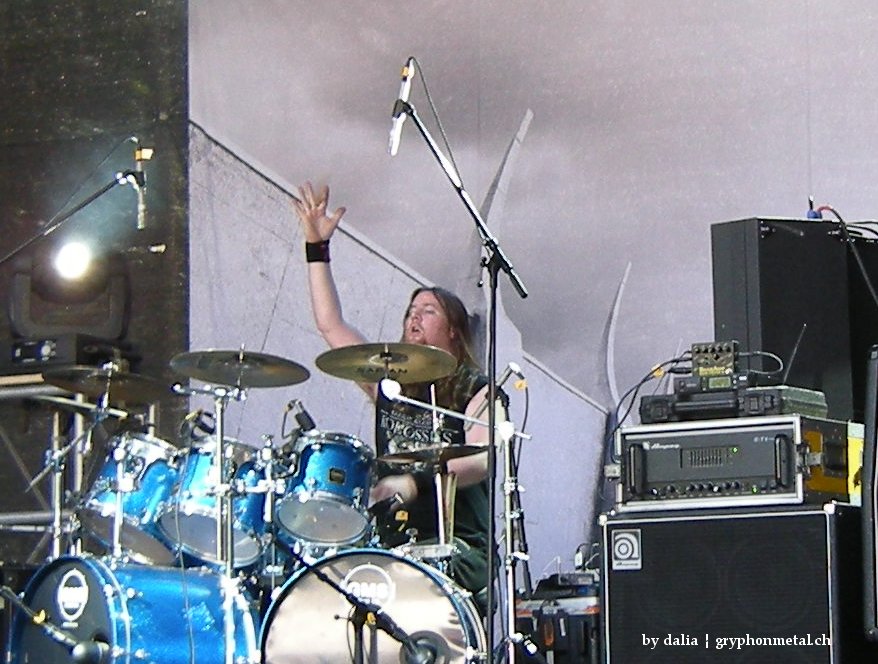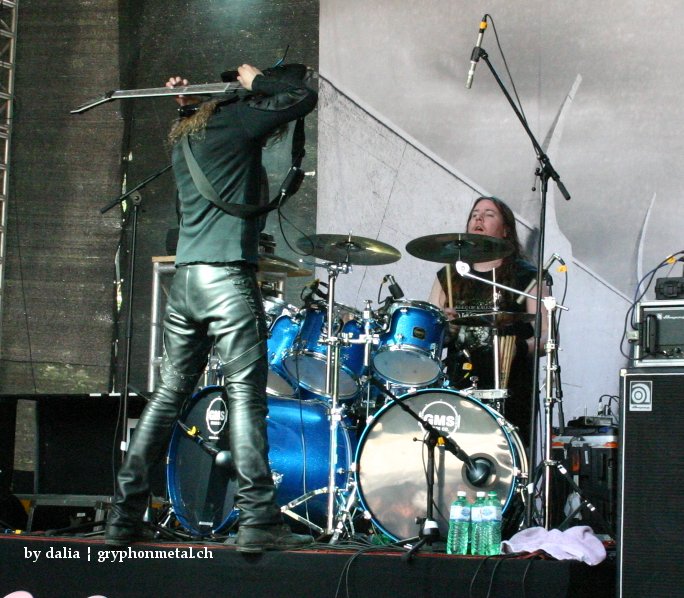 CALLEJON (day 3)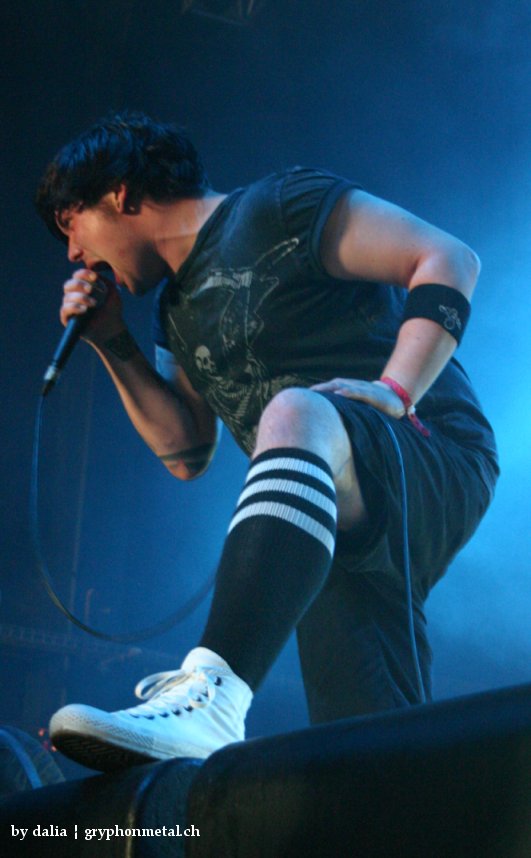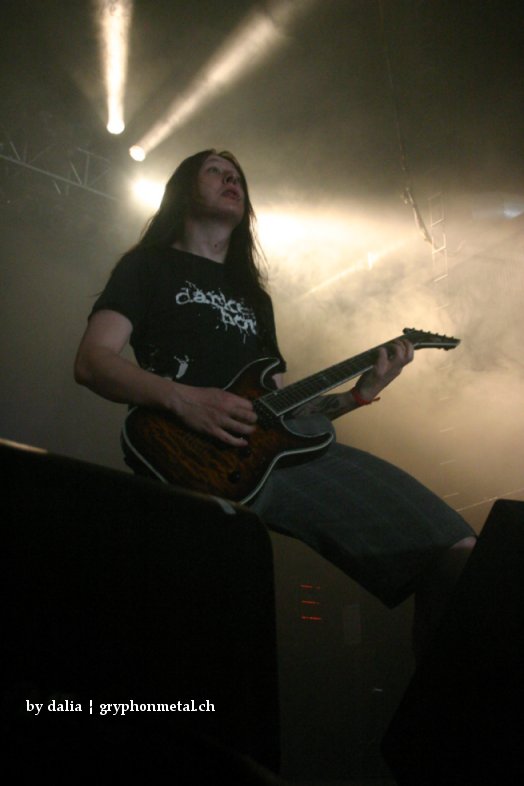 SONIC SYNDICATE (day 3)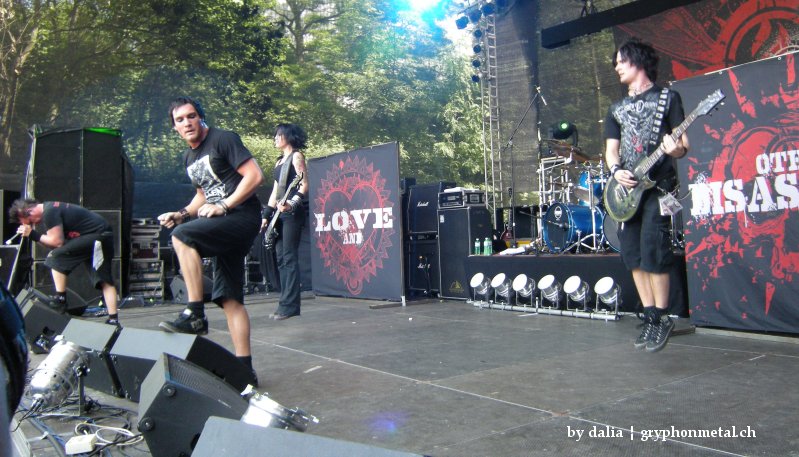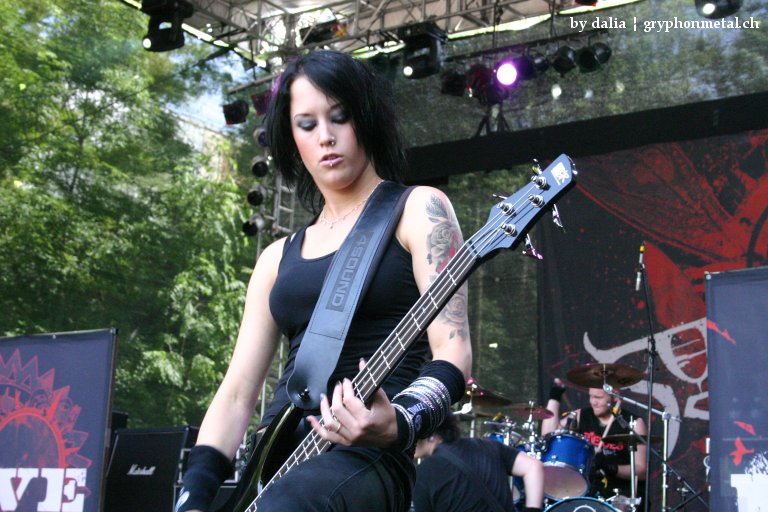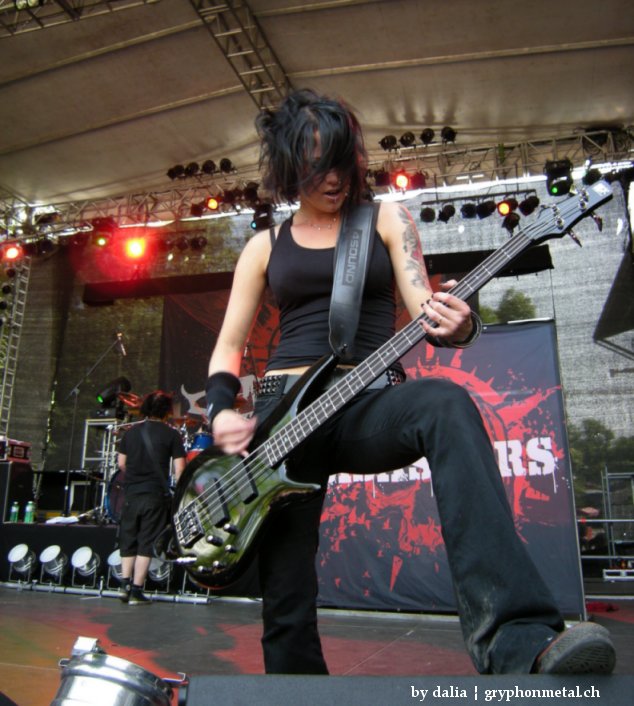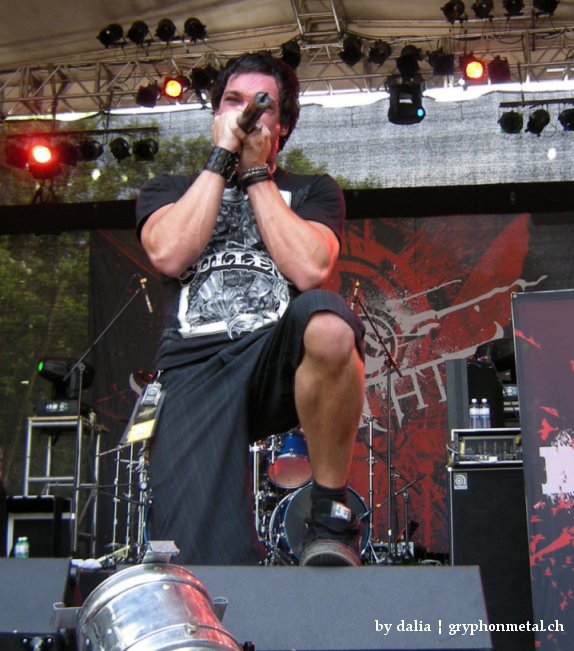 ABORTED (day 3)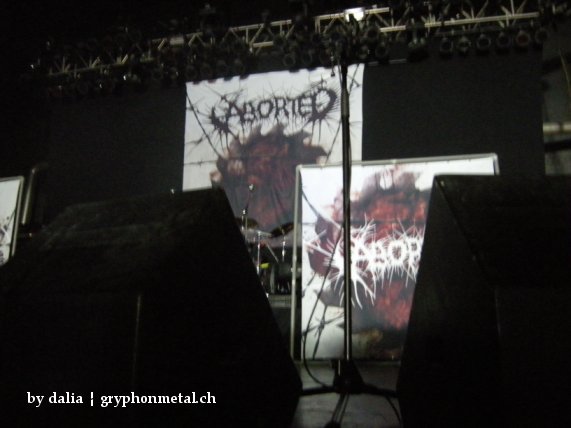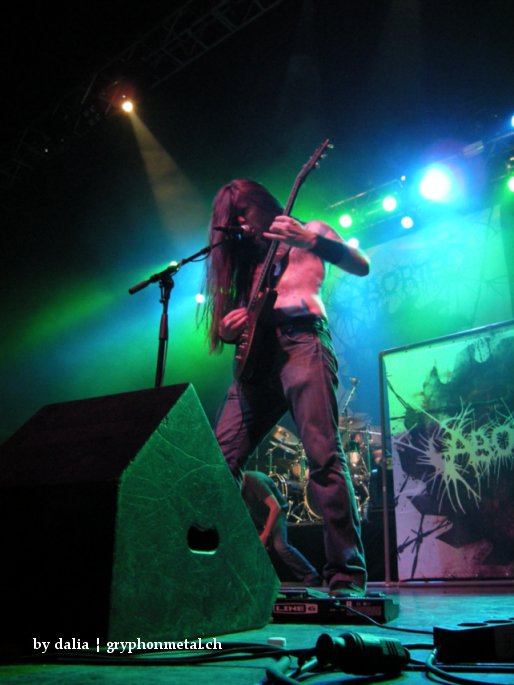 THE SORROW (day 3)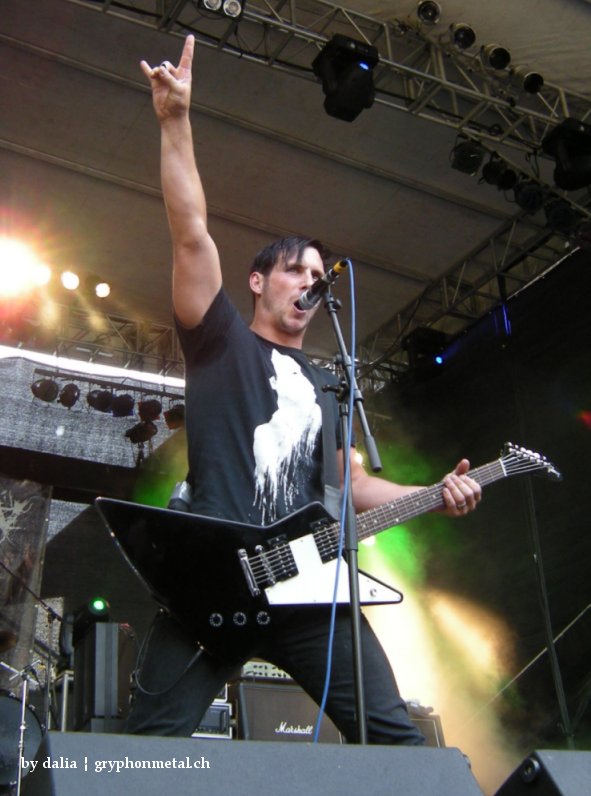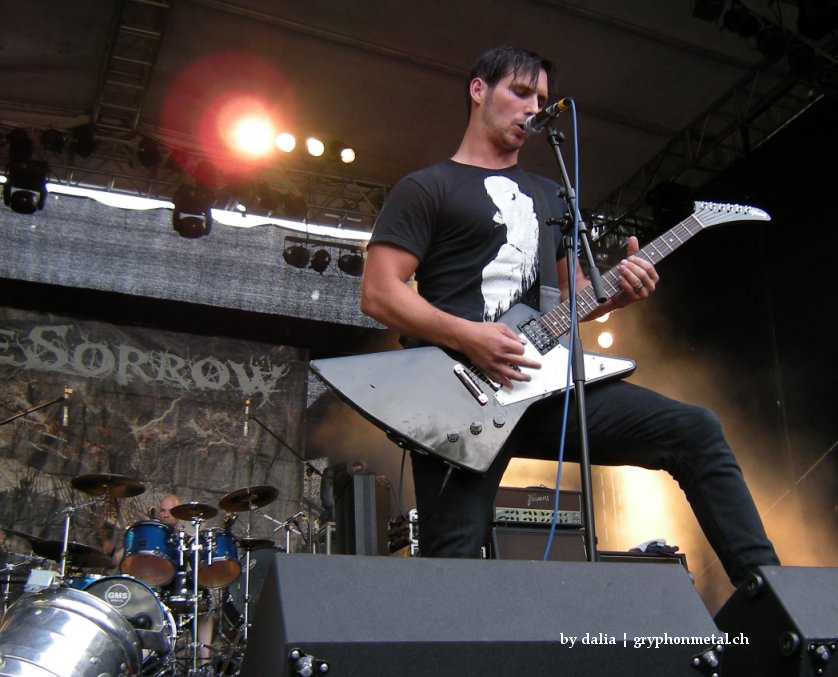 SABATON (day 3)
Sympathetic always: this is to say on the stage and during the signing session. Fan-friendly always. To say the truth Sabaton are the "conquerors" of the Metal Dayz 2009. Although bands like Kataklysm, Behemoth, Arch Enemy, Kreator, Sodom, Jon Oliva's Pain, Die Apokalyptischen Reiter and of course ultimative headliner Satyricon got a big success, Sabaton are the ones that gathered so many fans in the true meaning of the word. The Sabaton shirts "walking" around during this 3-days event were so many, and in particular today. Yes so many people was wearing Sabaton shirts. and this was the same people that filled the venue acclaiming the band "Sabaton- Sabaton- Sabaton!" in front of the indoor stage. Sabaton itself was astonished and happy for this warm Swiss embrace, had public word of praise for the organization at the Z7 and for the fans and promised to come back soon. The Swedish band, whose lyrics are mainly focused on historical wars, animated the pit with a nice Heavy Metal, sometimes near to Power. In the setlist also 40:1, Cliffs of Gallipoli, Primo Victoria.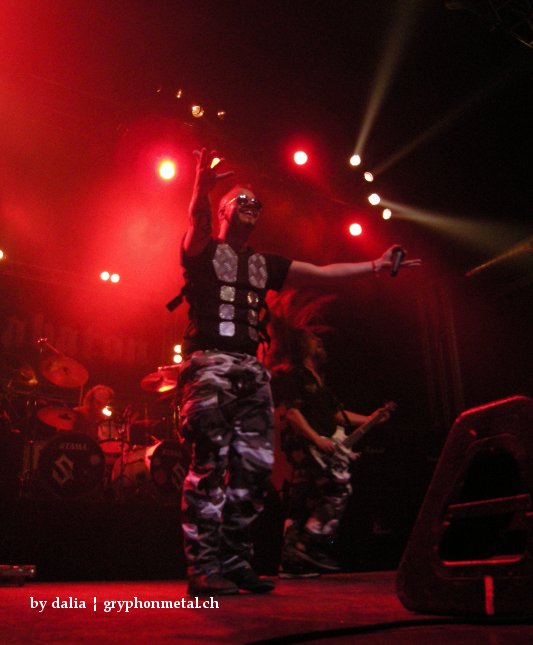 DIE APOKALYPTISCHEN REITER (day 3)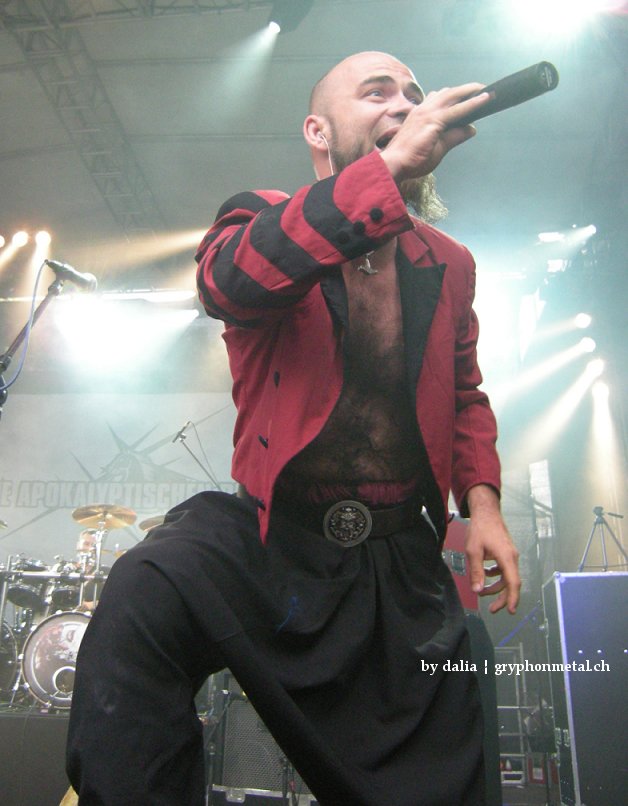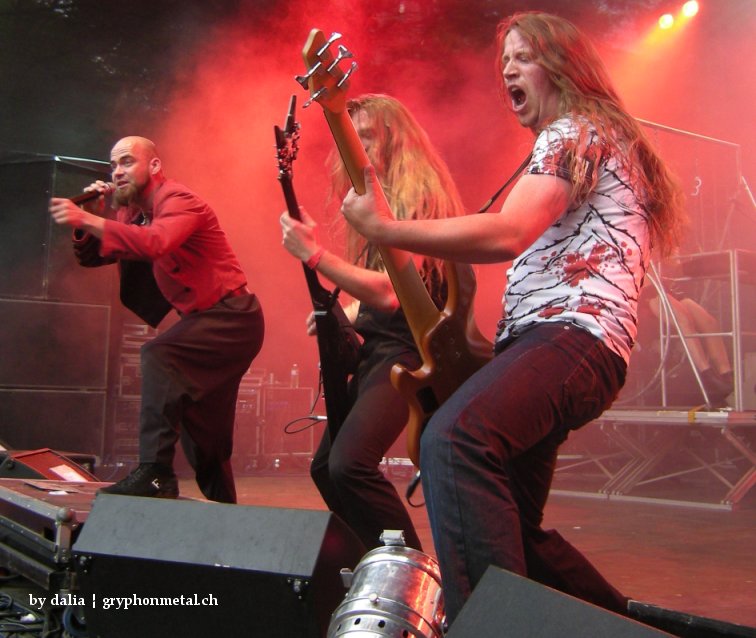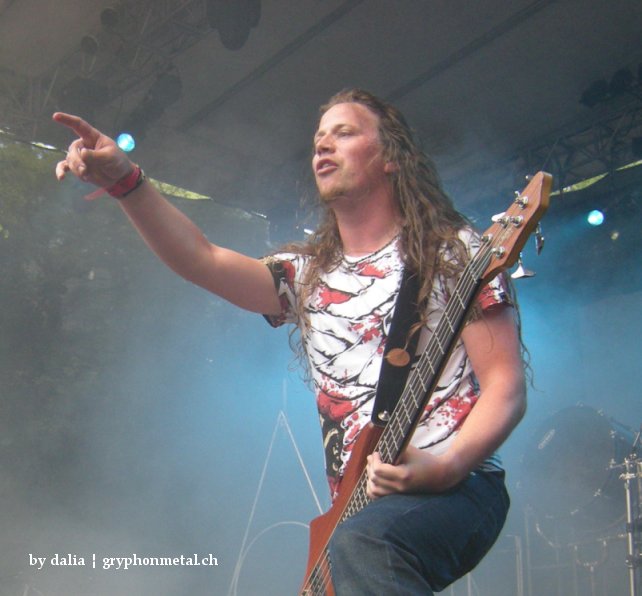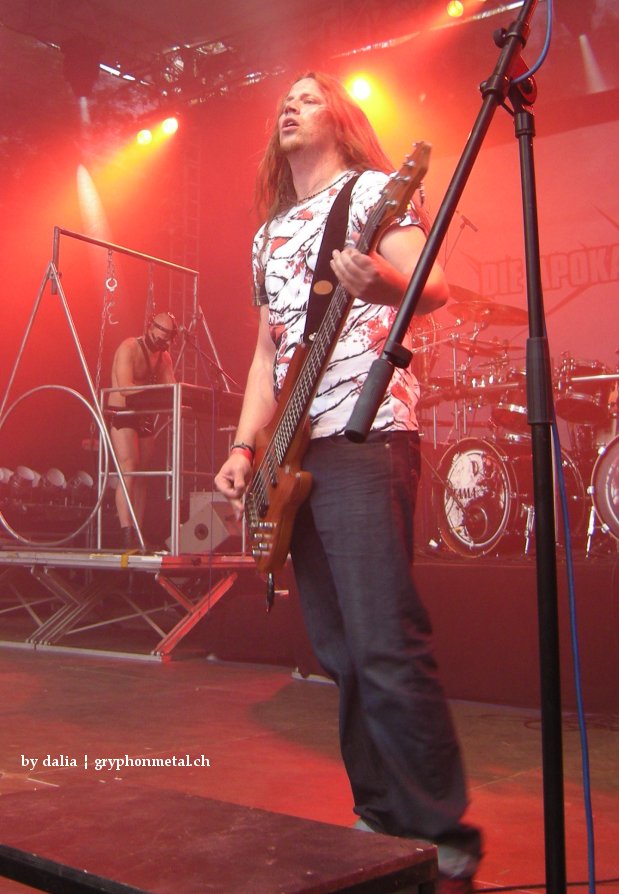 JON OLIVA'S PAIN (day 3) by dalia di giacomo
In the setlist were songs like Sirens and Through the Eyes of the King. Jon Oliva (former Savatage co-founder)'s own band has enchanted the audience by mixing sympathy, self irony, professionalism and Progressive music.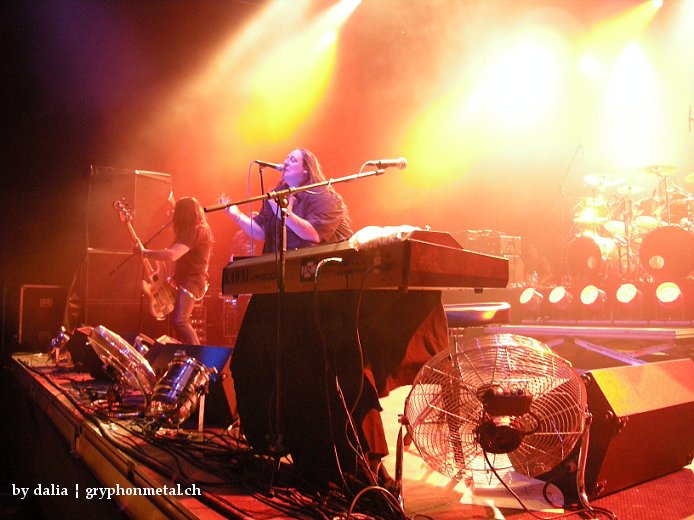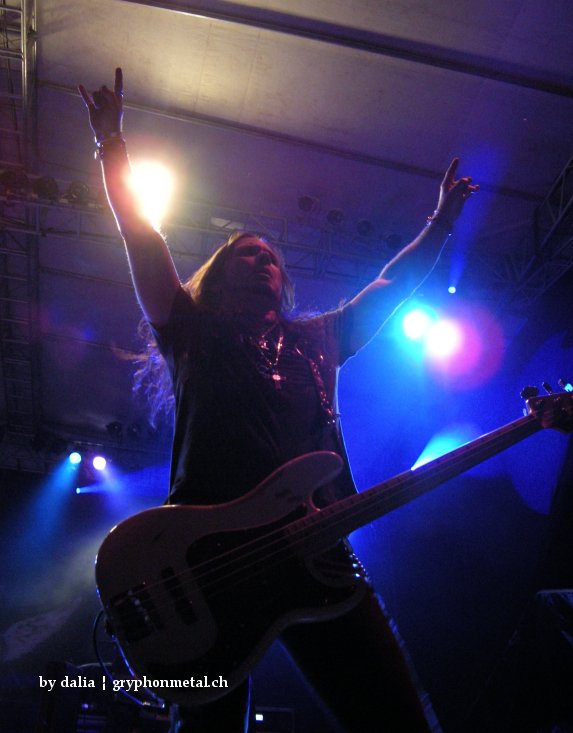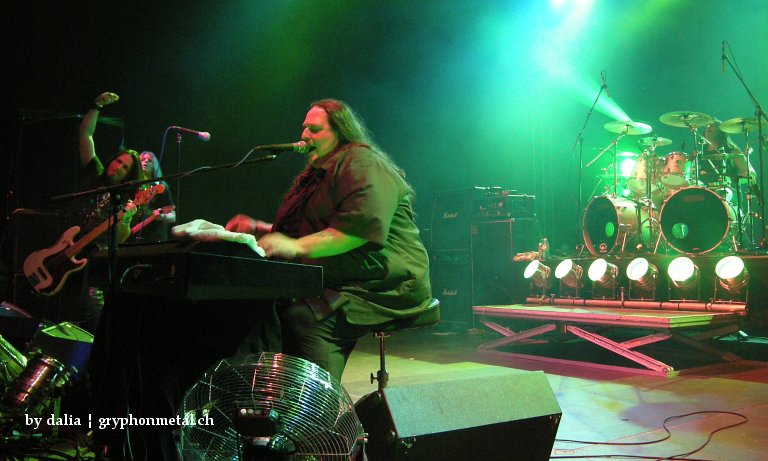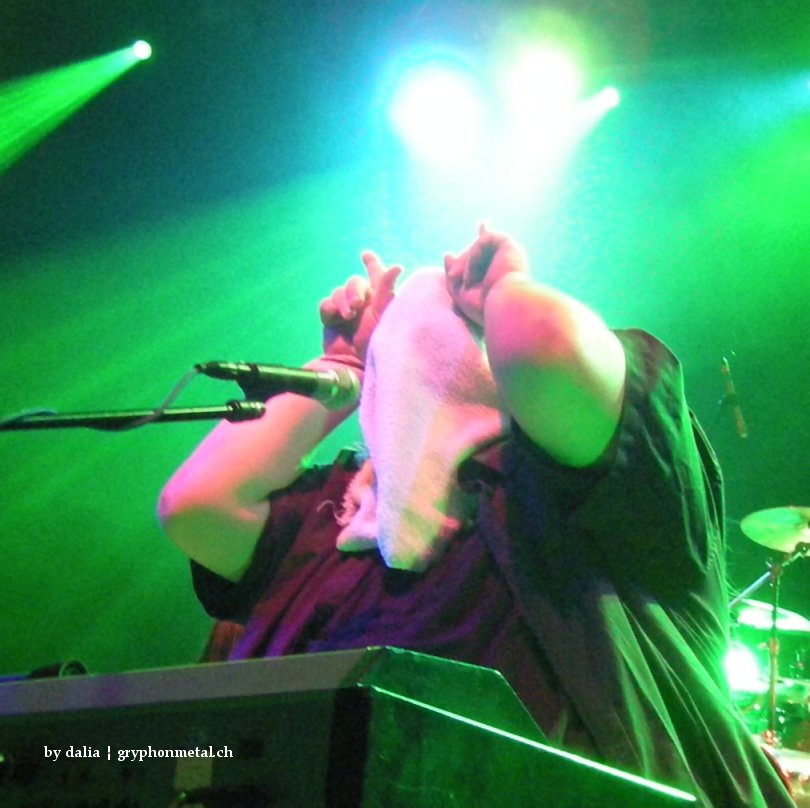 KATAKLYSM (day 3) by dalia di giacomo
One of the best Kataklysm gigs i've attended. Maurizio Iacono's band has enslaved the (almost) full venue letting earthshaking the indoor stage. Great sound (it was quite time) and nice setlist. But the thing that was enchanting me the most was not a well predictable work of guitar and bass united with Maurizio's dominating presence, it was the drumming that stroke right like you expect in The hyperblast-band "par excellence". Congratulations and many thanks to Maurizio, J-F, Stéphane and, last but not least, Max for this exciting concert, because all the characteristics that make this band unique were given in profusion. From the band's side, Maurizio too thanked the fans, saying that the band would mean nothing without their support. "Together we are The Chains of Power!" introducing this way the song from the latest album "Prevail". Of course Ex-Deo too was mentioned together with the Paganfest , tour event where the epic project centered on ancient Rome will appear on the European stages, Z7 included (September 2009) . Persistence and merciless upheaval ruled the whole setlist: among the songs presented ( in no particular order) Prevail (with intro), Illuminati, Taking the World by Storm, As i slither, Manipulator of Souls, Let them burn, The Chains of Power, Crippled & Broken, and, as last blessing, Blood in Heaven.