COLDCELL (CH) _ "THE GREATER EVIL" RELEASE SHOW
w/ ECHOLOT (CH) and THRON (DE)
at Sommercasino in Basel, Switzerland. Presented by Basilisk Deströyers.
November 5, 2021
PHOTO GALLERIES by DAROC All Rights reserved
Swiss and German Underground of finest:
Black Metallers ColdCell have released their fourth album in April 2021, called "The Greater Evil." At the record release show on November 5, 2021, at Sommercasino in Basel, they celebrated the new record with a release show where finally the new work was played live. ColdCell shared the stage with German Black Metallers Thron who are already known in the German/Swiss scene since their start in 2017. Thron also released a new album this year with "Pilgrim". The openers of the show were Basel-based Echolot with their psychedelic doom. Echolot have released their album "Destrudo" in October 2020. Our DAROC was there to take photos of the event! Enjoy!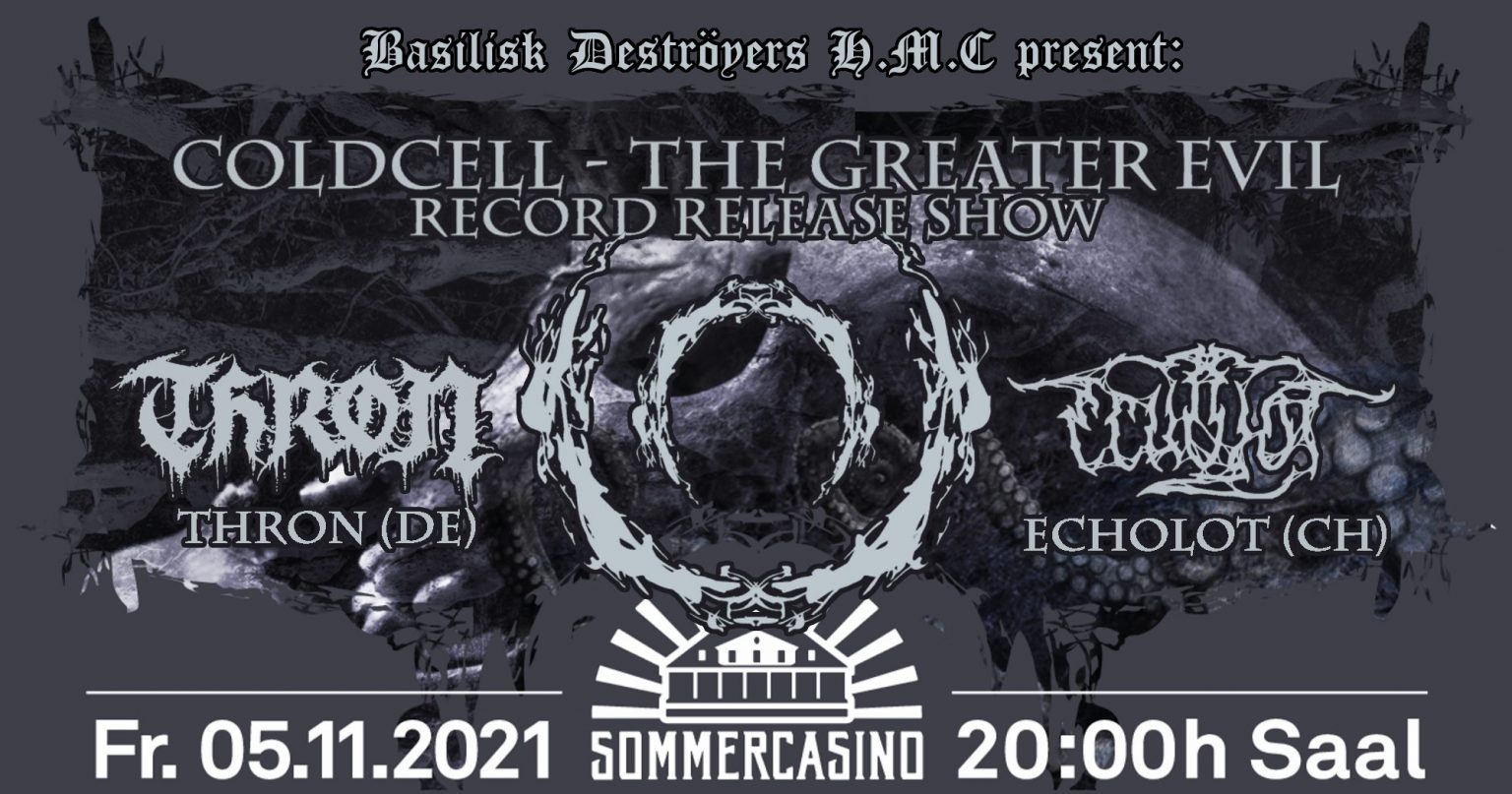 Photo Gallery ECHOLOT
Photo Gallery COLDCELL
Photo Gallery THRON