EPICA "The Holographic Principle"
Nuclear Blast! Records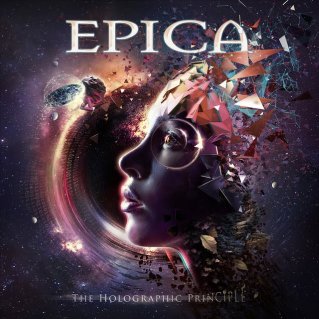 Eidola

Edge of the Blade

A Phantasmic Parade

Universal Death Squad

Divide and Conquer

Beyond the Matrix

Once Upon a Nightmare

The Cosmic Algorithm

Ascension – Dream State Armageddon

Dancing in a Hurricane

Tear Down Your Walls

The Holographic Principle – A Profound Understanding of Reality

Beyond the Good, The Bad, and the Ugly

Dancing in a Gypsy Camp

Immortal Melancholy (Acoustic Version)

The Funky Algorithm

Universal Love Squad
Epica is:
Mark Jansen
Coen Janssen
Simone Simons
Ariën van Weesenbeek
Isaac Delahaye
Rob van der Loo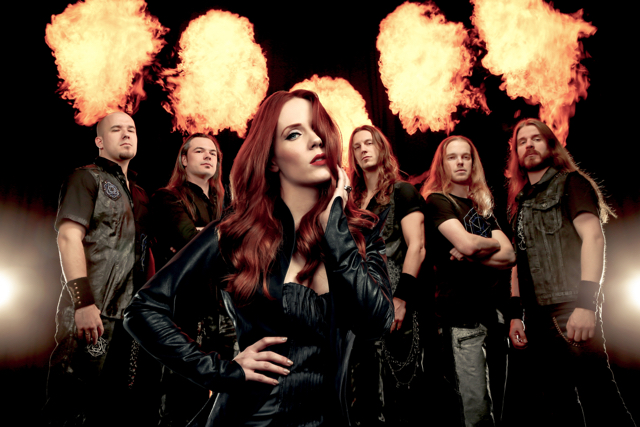 Go listen, go buy, and go watch.
The Holographic Principle (THP) is about what you can expect from Epica. A grandiose, polished, and well orchestrated masterpiece of epic proportions. After all, that is the band's method of operation. Symphonic metal and power metal have this fantastical element to them that either the band just owns it or they fail miserably. From my limited time listening to this band (since January of 2016 to be exact) my initial thoughts and feelings are still correct even after listening to this album. Epica plays with a certain arrogance and confidence that could discourage people. I honestly have no idea how they come with these excellent orchestrations and compositions. My only guess is that, it starts out with keyboard/piano parts, vocals are added, then the guitars, bass and drums are added at the end.
How does THP stack up to their previous albums? Going by the previous two albums I have of theirs, I would say that this album is far more complete sounding and takes the listener to incredible imaginary places much better than their previous efforts. The choir and orchestrations for example in "Beyond The Matrix" makes me imagine going beyond current human understanding. The song makes me smile as I head bang, but it's not the type of song that'll rip your face off, none of the songs on the album really do that. If any track does this, it would be "Universal Death Squad." The track is sure to please those who want the blistering part of Epica to shine. The song has hard, heavy and fast and as the rest of the vocals kick in, it slows down to a low end, slow crunch with a recipe of choir and glacial keyboards that only Epica could master.
THP is a very sing able, likable, and much easier to listen to than their previous album. The songs themselves has complex yet not so complex where one would yawn while listening to it and those who are not of a classical or metal listening background could listen to it without much difficulty. The one shining track I especially like is "Beyond the Good, The Bad and the Ugly." It's a rather unique version of "Beyond the Matrix" same lyrics but totally different drumming, piano, and acoustic guitar. It sounds like a cool European folk song. I like it a lot! Only a masterful band like Epica could make a song like this, I would love to see someone like Taylor Swift, 21 Pilots, or some Country artist try to play a metal song, I highly doubt they could do it (no disrespect to those artists) and this track reaffirms my belief that Metal is the superior genre.
Overall I really like this album and if you haven't already, go check it out. It's symphonic-metal at it's best. Simone's singing couldn't be better; the musicianship and song arrangements are some of the best in all of music. Go listen, go buy, and go watch.
8/10
Matthew Haumschild