FALLUJAH - "Dreamless" - Nuclear Blast Records - Genre: Atmospheric Metal

https://www.facebook.com/fallujahofficial/
https://twitter.com/fallujahbayarea
http://www.nuclearblast.de/de/
http://shop.nuclearblast.com/en/shop/index.html
LINE UP
Alex Hofmann – Vox & Programming
Scott Carstairs – guitar
Brian James – guitar
Robert Morey – bass
Andrew Baird – drums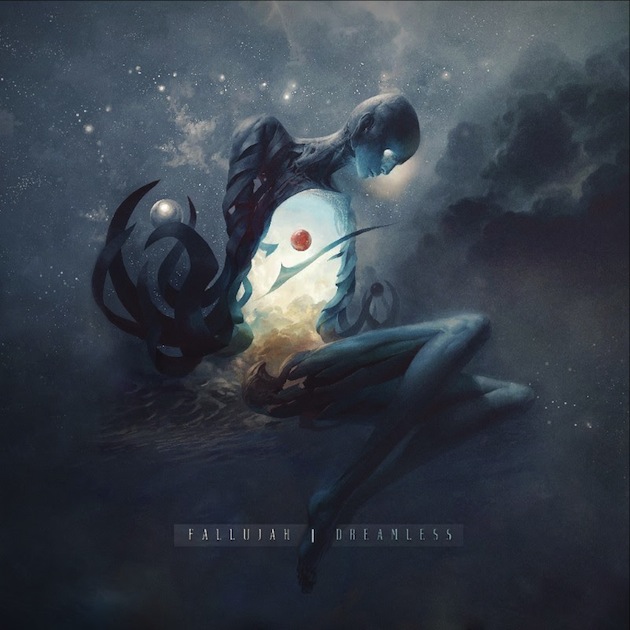 Face Of Death
Adrenaline
The Void Alone
Abandon
Scar Queen
Dreamless
The Prodigal Son
Amber Gaze
Fidello
Wind of Wings
Les Silences
Lacuna
AT SOME STRANGE METAL PLANETARIUM!
My first and current thought revolves around trying to classify the band. I honestly had little idea the band even existed. On Apple Music, under new albums, this one came up and I decided to try them out, Fallujah is a rather odd combination of Dream Theater meets symphonic metal meets Cannibal Corpse. I made sure to give this album more than a few listens before relating to you if it's any good or not, and honestly…I'm still not sure.
Without going through a detail track-by-track analysis, I think it's just worth noting that the musicianship on the album is utterly amazing. The guitar playing reminds me of John Petrucci (Dream Theater) meets Jesper Strombland (formerly In Flames) and the drumming is a page out of Dirk Verbeuren (Soilwork). But again, it's inaccurate because there's plenty of interludes throughout nearly every song that bring the listener from the bowels of hell into the middle of a planet from a sci-fi novel. I say this as a compliment. There are parts in "The Void Alone" and "Abandon" where it left me thinking I was at some strange metal planetarium!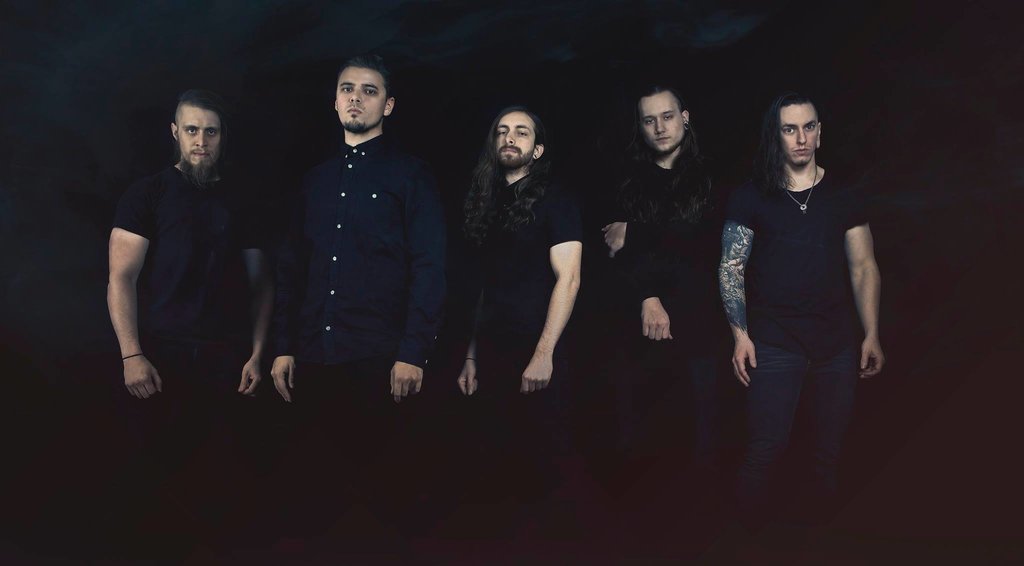 I have nothing but compliments for all the musicians in the band. The arrangements are stuff in the legendary category, where it's just an absolute pleasure to listen to because most of the time, I had no idea where they were going while trying to follow along in the song. The singing on the other hand….I really could have done with out. It's hard to market this album/band to others because of the singing. I would love to show tons of people this band that continues to surprise me when they go from being super heavy to super atmospheric in nearly every song, but the vocals….fucking kill it. There's growling like Max Cavalera and Mikael Stanne where one can understand it, then there's Alex Hofmann where I can't understand a damn thing. He sings in the death metal style, which…nearly spoils the whole band. As a death metal singer, if he was in a death metal band, he'd sound great, but for this kind of music, it stands out but not necessarily in a good way.
If the listener doesn't mind death metal vocals that occasionally go along with mega-fast drumming and ultra-atmospheric, space-like guitars, check out this band. I say check out this band anyway, I think they're a trip, I just have to ignore the singing.
7 .5 / 10
Review by Matthew Haumschild