VIDEOINTERVIEW with Faith (vocalist) and Finch (drummer)
from THE SHIVER
by Salvo Russo
https://www.facebook.com/theshiver.net/
THE SHIVER are:
Federica Faith Sciamanna
Francesco Finch Russo
Matteo Menichelli
Mauro Morris Toti
Our Italian Editor Salvo Russo had the pleasure to convice The Shiver to answering to some questions during their latest tour with Sonic Syndicate! In occasion of their recent release,Faith e C. revelead us some anectodes about the new album and what are the main sensations about the current music situation. This is a very "on the road" interview ! Watch it and enjoy!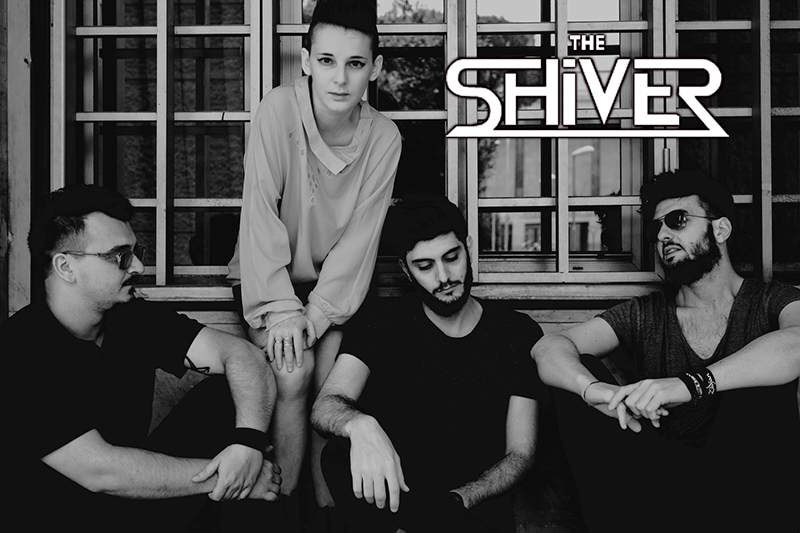 OFFICIAL BIOGRAPHY _ 2017 marks the great return with a new full-lenght of one of alt metal's most unique, fast growing bands of the italian wave, THE SHIVER.
A couple of years ago Faith (singer) and Finch (drummer) joined forces with Matt (guitar) and Morris (bass) and now with this soldid line up the band released "Adeline" on April 4th.
With their first two albums "A New Horizon" and and "The Darkest Hour" , the band started building up their profile as a strong live act touring all over Europe as support band for Papa Roach, Misfits, Vanilla Sky, God Is an Astronaut, Dead Letter Circus, Tarja and many others, getting enthusiastic response by both media and fans alike for their great energy on stage.
The band is now ready to spread the world with their brand new album "Adeline", where Faith's stellar voice is enough to make The Shiver attractive and a must listen. The immersive layers of synth and guitar create some impressive soundscapes that permeate all songs.