KINGSMAN: THE GOLDEN CIRCLE
all photos

© 2017 Twentieth Century Fox Film Corporation. All Rights Reserved.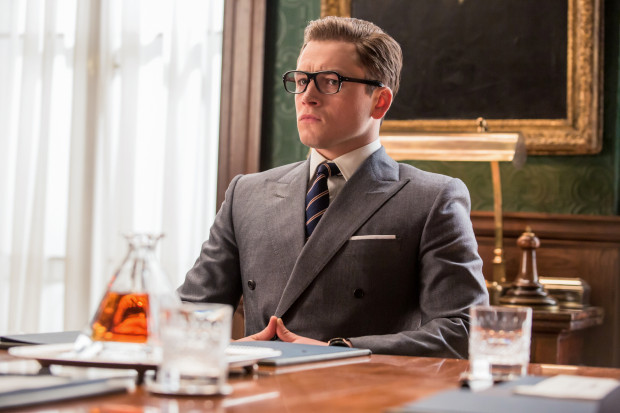 Director
Matthew Vaughn

Cast
Colin Firth, Julianne Moore, Taron Egerton, Mark Strong, Halle Berry, Pedro Pascal, Sir Elton John, Channing Tatum, Jeff Bridges, Sophie Cookson

Genre
Action / Adventure / Comedy

Official Synopsis
"Kingsman: The Secret Service" introduced the world to Kingsman - an independent, international intelligence agency operating at the highest level of discretion, whose ultimate goal is to keep the world safe. In "Kingsman: The Golden Circle," our heroes face a new challenge. When their headquarters are destroyed and the world is held hostage, their journey leads them to the discovery of an allied spy organization in the US called Statesman, dating back to the day they were both founded. In a new adventure that tests their agents' strength and wits to the limit, these two elite secret organizations band together to defeat a ruthless common enemy, in order to save the world, something that's becoming a bit of a habit for Eggsy…
Review and some Production Notes
This film is the truly pure entertainment. Absolutely kitsch and exaggerated, but it is also absoultely funny and ironic and self ironic and cool. Full of action and of predictable as well as unpredictable situations, it is the right and well done sequel to Kingsman: The Secret Service. Eggsy`s personal story, begun in the first episode, develops in consequence in this sequel and is intertwined with the new adventure. If you want to have fun and a nice time in the theatre, this is the choice! The mix of old-school spy thrills and new, modern twists remains high in this part two where Eggsy and the Kingsmen return to team up with an American organisation against a new villain, but personal Eggsy's story goes on starting from where it ended with the Secret Service. Director Vaughn says "The sequels I love are a continuation of a story" , and the chief story he wanted to continue was Eggsy's indeed. For example Eggsy's relationship with the Swedish Princess Tilde (Hanna Alström) "In spy movies, there's a parade of different women in every film," says Goldman. "With Kingsman we wanted to subvert and challenge everything and loved this idea — what if that wasn't just casual at the end of the first movie? What if that turned into a serious relationship — how does that affect his position?" Concerning sketching out Eggsy's journey, Vaughn has been inspired by Star Wars. "The best example for me of a mainstream character taking a journey over several films is Luke Skywalker," he says. "In The Empire Strikes Back, there's this feeling that your hero is still not quite a hero, he's still got conflict going on. I tried to apply that to The Golden Circle."
An injection of action begins immediately with a great chase scene and goes on with The Golden Circle being attacked and devastated . "It puts Eggsy in a position where he has to go out, spread his wings, and meet other people," explains Vaughn of this epoch-shaking moment. "I didn't feel I had to blow up Kingsman, it was just the natural thing to do."After the attack, Eggsy teams up with Merlin to investigate the circumstances behind it. The Kingsman's 'Doomsday Protocal' leads them to U.S. Kentucky, where they discover that Kingsman isn't the only brand in international espionage. There is an American organisation: Statesman, equivalent to the Kingsmen, and now they have to work together. Vaughn says: "American and English share a language, but we're very different culturally. I wanted to riff on the special relationship. What people loved about Kingsman: The Secret Service was seeing Colin Firth and Taron Egerton's different worlds colliding, and I wanted to continue that with the American world colliding with ours." Kingsman is all about style and even sophistication, Statesman embraces all classic American style. "I used to love cowboy movies as a kid," says Vaughn. "I thought they were amazingly cool characters, and wanted to have some fun with Americana. So where we had an action sequence with an umbrella in the first Kingsman, here I wanted to do an action sequence with a lasso. We've given them whips that are cool as hell, and six-shooters which we've altered to make 12-shooters." Although Statesman is a large organisation, the chief agents encountered by Eggsy and Merlin are only: Champagne (Jeff Bridges), Tequila (Channing Tatum), Ginger Ale (Halle Berry) and Whiskey (Pedro Pascal) . Halle Berry's Ginger Ale is the team's tech guru, in a way the equivalent of Merlin "I've never played a techy, cerebral character like this before," says Halle Berry!
Vaughn had a very specific set of references in mind when creating Agent Whiskey. "I would describe him as the Marlboro Man sprinkled with James Coburn and Burt Reynolds," says the director. "He's got swagger. He has that Reynolds vibe. When was the last time we saw that Burt Reynolds-type character, with the smile and the cowboy hat and the moustache? Then Pedro walked into my life and I thought, 'I've found him'."

And the cooperation with the American Statesmen is not the only surprise , in fact Harry Hart is not dead! "I remember feeling sick when Harry died," says Vaughn. "But the way I shot it, you never saw him die." And it's true — Harry's death scene is shot from a distance. Vaughn left the door open for Harry's return. Which is what happens in Kingsman: The Golden Circle. Harry Hart is back . Vaughn is even more emphatic about the need for Harry's return. "He is the Kingsman," he says. "The franchise is the two of them. It's extraordinary how much people loved their relationship in the last movie. The chemistry is there. I've always loved movies where it's a double act, and they're my double act."
In this movie everything is crazy: fights are crazy, the new sociopatic villain is crazy, the many locations offer crazy situations and the participation of Sir Elton John is crazy and wise at the same moment! As Italian I liked a lot the scene where Eggsy and Whiskey go undercover in the Italian Alps and end up to ride in a gondola-type ski lift that starts spinning wildly out of control. "These things spin around for real," says Vaughn "I wondered what would happen if you started spinning around." The result is a furious sequence that required Egerton and Pascal to actually go for a spin. "We produced a cable car which would spin up to thirty revolutions a minute," says Steven Warner. "So when you see the actors stuck to the wall, they really are stuck to the wall."
And finally a breaking news:Vaughn is planning a third instalment of the franchise that will take Eggsy, Kingsman, and the Statesmen on a brand new adventure. "I have a great idea for Kingsman 3," teases Vaughn. "And it'll take it to a level that no-one will guess. This movie sets up a lot of what will happen in Kingsman 3. That's where it all comes together. There's a whole new world waiting to explode…"
review by dalia di giacomo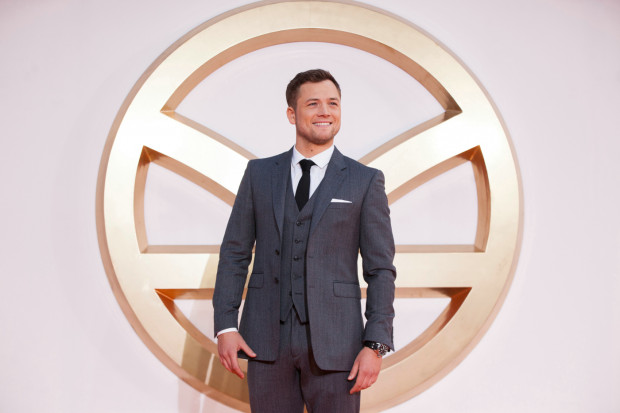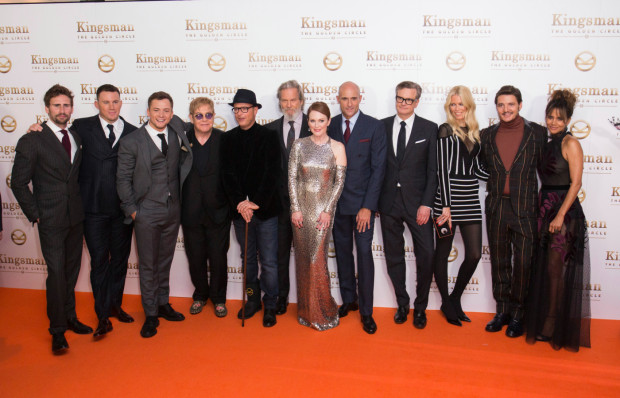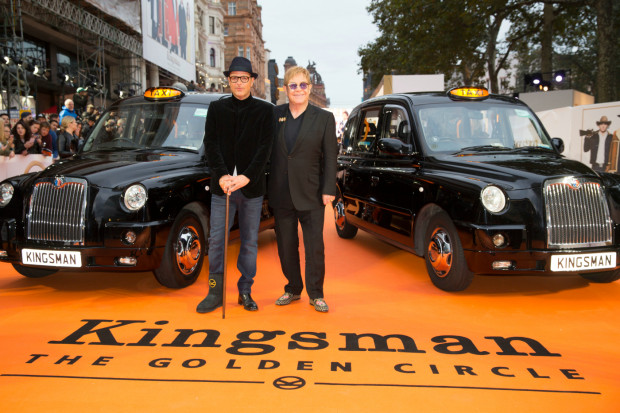 Image Gallery