LACUNA COIL - "Delirium"
– Century Media – Out Now
Review by Matthew Haumschild of the GryphonMetal.ch Team
https://www.facebook.com/lacunacoil/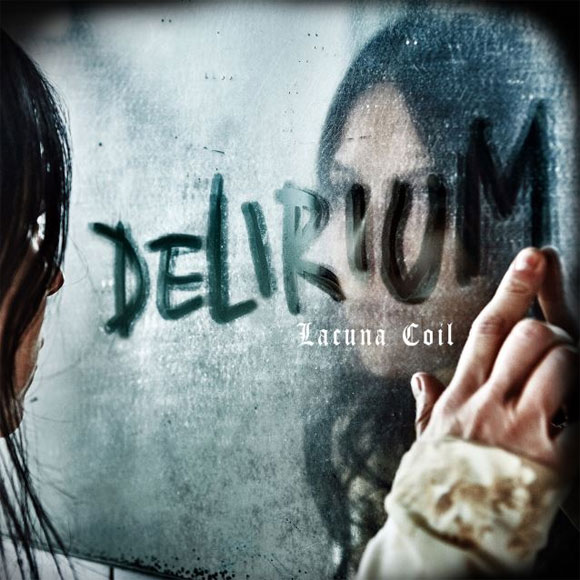 The House of Shame
Broken Things
Delirium
Blood, Tears, Dust
Downfall
Take Me Home
You Love Me 'Cause I Hate You'
Ghost in the Mist
My Demons
Caustrophobia
Ultima Ratio
Live to Tell
Breakdown
Bleed the Pain
Lacuna Coil is:
Christina Scabbia
Andrea Ferro
Marco Coti Zelati
Ryan Folden
Session Player:
Diego Cavallotti (guitar)
Lacuna Coil's other albums aren't nearly as heavy as this one is.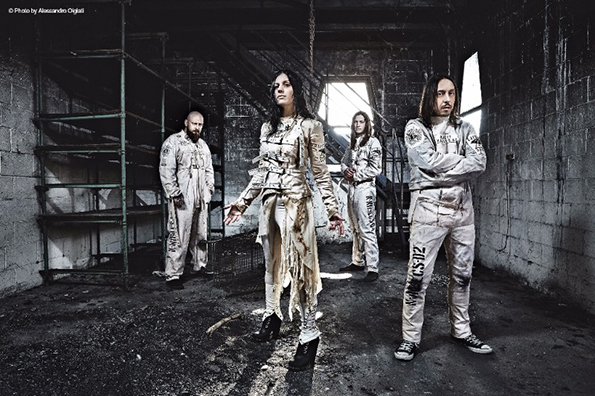 Just like Katatonia, I discovered Lacuna Coil in 1998 on a sampler CD that their label, Century Media, released to a popular metal clothing store for $5. On the sampler, "Identity 5: I Defy" it included the gateway-drug-underground metal bands such as, Opeth, Katatonia, Nevermore, Skinlab, Angra, Iced Earth, Old Man's Child, Sentenced, and a few others. I grew to love Lacuna Coil very quickly after hearing just one song. Keep in mind, the internet was still in it's infancy and marketing for music was still done in the traditional manner, if that CD wasn't playing in the store and if it wasn't $5, my life would have turned out a bit differently. Since 1998, I've seen the band play in three different states, seen them play around 7 or 8 times, and met the band on many occasions.
With most music that was totally awesome in the beginning, the band's music changes and it's likely not going to be as good as it was when I began listening to them at 17-18 years old. The band "evolves" because A: They're getting older and or B: The record label tells them to sound a certain way so they can sell more records. Over the past few years, it hasn't been easy for Lacuna Coil, having lost both guitar players they've had since their In a Reverie album, the band's music is and was bound to change and sometimes it's for the best, just look at Soilwork. For the albums past Karmacode, the band's music has become more commercial sounding; music that one could find in movies, television shows, and appeal to a wider audience. That meant that Andrea would no longer be growling, things would sound a little catchier and not as dark. However, I think the band might have realized that it's core fans like the group because they had this darker element to them. The band name means, "Downward Spiral" so you'd think it sound kind of depressing to say the least.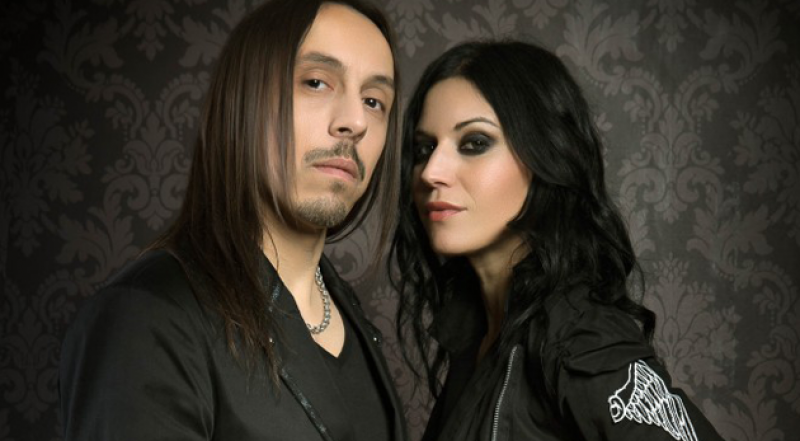 I'm happy to report, that although two of their guitar players left the band, they eventually went kinda back to what they sounded like before, only a bit heavier. I say kinda because Lacuna Coil's other albums aren't nearly as heavy as this one is. Ferro has finally gone back to his growling and screaming ways, which was good because I felt this was a resource that Lacuna Coil hadn't been exploiting for a very long time. The band has also introduced syncopation between the stringed players and the kick drum, commonly found in other bands, which gives them a larger dynamic being able to play like any other post Fear Factory metal band. However, the band still maintains the sound and style they created over the last few albums without going all the way back to those first few albums they created. The track, "Take Me Home" sounds like it could have been on Karmacode, however, tracks such as "Live to Tell" and "Ultimo" have a slower kind of sadder-doom sound to them that sums up the some of the darker yet modern sound of Lacuna Coil. "Ghost in the Mist," "Delirium" and "The House of Shame" are by far the best tracks on the album.
Overall, it's an interesting album but I think they have one more album to prove that they can be just as successful now as they were before their two mainstay guitar players since near-the-beginning had left. Soilwork has been able to do it and I don't see any reason why Lacuna Coil could not. Definitely check out the album, it's worth the listen.
Grade 8/10
Matthew Haumschild – www.gryphonmetal.ch