"Our vampires are bloodthirsty and cunning."
Abraham Lincoln is already a hero. One of the first real American heroes. 16th President of the United States of America, he led his country in one of the worst American moments of crisis : the Civil War. He abolished slavery and saved the union of the States. It is difficult to make of this important historical figure an even bigger hero , imagining around him a hidden story of vampire hunter. Difficult but not impossible in fantasy, action and horror films as well as in novels. In this movie we have a truly " visionary vision" based on the omonimous novel by Seth Grahame-Smith and directed by filmmaker Timur Bekmambetov (Wanted , in which Abraham Lincoln is a vampire hunter and in which the Civil War shows that other reasons have caused it , imaginary reasons that are of course quite different from what usually history presents.
Abraham Lincoln becomes this way almost a Marvel character, more similar to Blade than to the exceptional political he truly was. This may sound strange during a first vision, although the title should already warn . Moreover there is a second key character of the movie: Henry Sturgess (Dominic Cooper), a kind of master, a vampire himself who helps and teach Lincoln to become an undead hunter, after he saves him from the vampire Jack Barts maybe responsible of the dead of Abraham's mother. After 10 years of training Sturgess confides to Lincoln from whom all vampires in America descend and how thy fear silver.
Silver, the secret weapon! Indeed , after marriage and after the beginning of his political career, Lincoln must face his enemies once and for all, again "protected" and warned by Sturgess who reveals that slaves are foods for vampires and that to defeat this business can be very dangerous. From this moment on, the story gets a true wave of action, which is magnified by the very good 3D effects. At the end of story, after having defeated the enemies and changed the history of America and maybe of the world, will Lincoln accept the last Sturgess`offer to become himself a vampire in oder to fight eternally. And if not what will do Sturgess in our modern days?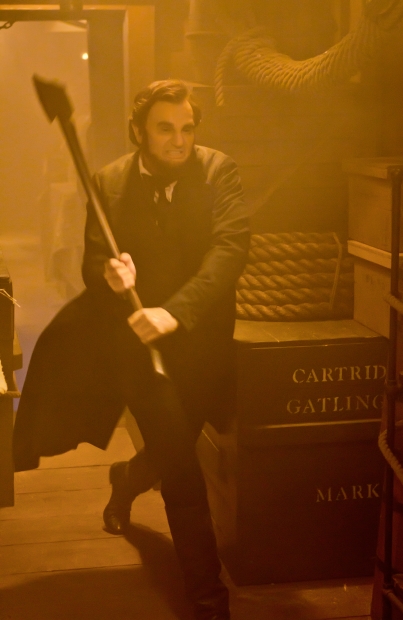 Producer Tim Burton says : "Lincoln's entire life mirrors the classic comic book superhero mythology. It's a duality: during the day he's the president of the United States; at night, a vampire hunter."

"He was ordinary and extraordinary at the same time," says director Timur Bekmambetov. Adds screenwriter Seth Grahame-Smith, who adapted his best-selling novel of the same name: "Lincoln's life story is an archetypal superhero origin story." This dichotomy is well arranged in the movie, which might be not a masterpiece but it is cool enough to ensure the attention of the spectator.

Positive side is that the film never forgets that presents a beloved president, nonetheless in his simple basics, brings action, suspence and a fantasy/horror based revolutionary explanation of events, perfectly inserted in that historical time. Grahame-Smith'notes: "The vampires in our movie aren't romantic or funny, and they certainly don't sparkle," "Our vampires are bloodthirsty and cunning – and most frightening of all, they've become a part of the fabric of everyday life, working as blacksmiths, pharmacists, and bankers."

The sense of humour is also present in this movie, indeed: "The human side is always the most important thing," Burton says. "And the character has to have a sense of humor because no one could survive as a vampire hunter without it."

Switzerland: get a try to this movie, if you don`t expect some oscar winning dimension, you will be not disappointed!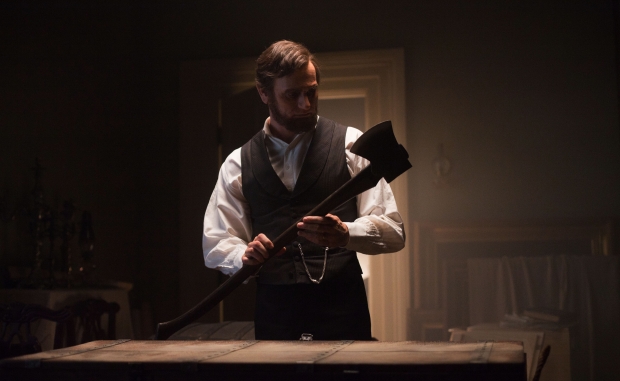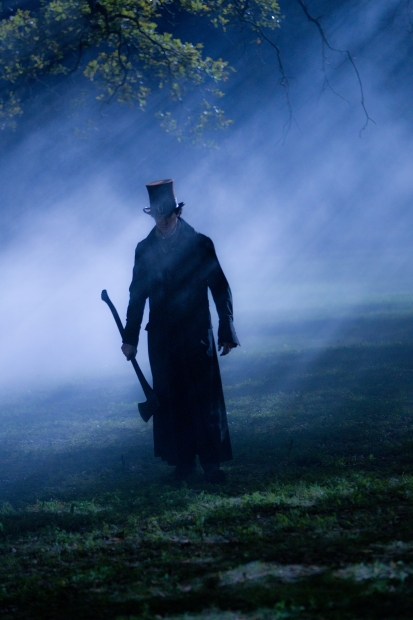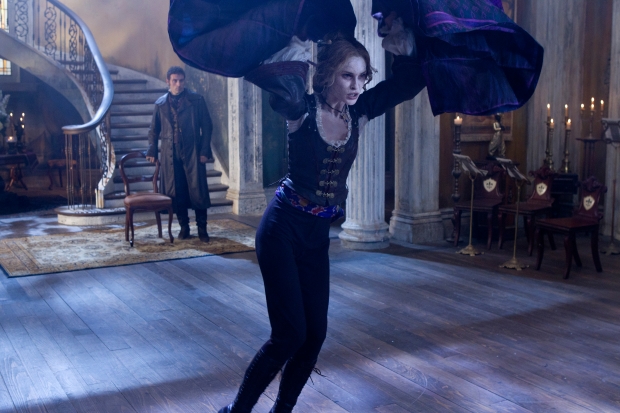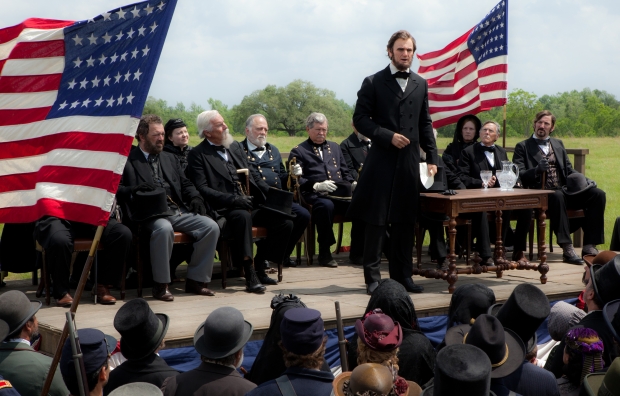 Copyright © 2012 Twentieth Century Fox Film Corporation and Dune Entertainment III LLC in all
territories except Brazil, Italy, Japan, Korea and Spain.
Copyright © 2012 TCF Hungary Film Rights Exploitation Limited Liability Company, Twentieth Century
Fox Film Corporation and Dune Entertainment III LLC in Brazil, Italy, Japan, Korea and Spain
The events, characters and firms depicted in this photoplay are fictitious. Any similarity to actual persons, living or dead, or to actual events or firms is purely coincidental.