Character is groundbreaking but of valuable artistic quality too. Melodic Death of finest, stronger than ever, mature accomplished
The new Build or Senses tied? Through smudged Lenses or Mind matters? these are only four of the 11 "giants" of Character, the seventh studio album from the Swedish myth. Which one is the more roaring, which one the more merciless, which one the more adorned with incredible technique and artistic ability? Difficult to say and to choose, cause Character is groundbreaking but of valuable artistic quality on the whole and supported by a flawless production. Groundbreaking are the guitars and the bass. But eclectic too: they master every tonality and every form of skillfulness. A masterpiece of guitars which delight us giving profusely heavy metal sonorities and bone breaker implacable riffs. Character is a masterpiece of vocals as well : rasping, typical Stanne's low almost growling irreverent extremely powerful voice. A hell of a voice that has definitely refined all its features. And finally, calibrated and mood arising groovy keys and a very aggressive drumming complete a perfect instrumentation. Dark Tranquillity stronger than ever, mature and accomplished deliver through Character one of the heaviest and fiercest releases of Melodic Death of Europe . Character maintains the melodic features of Haven and enhances the cruelty of Damage Done. With the moderate insertions of modern electronic sounds proposed by well calibrated and perfectly melted keys, Character is new , fresh, inclement, elegant, ardent, passionate. Here they are, the "lions", bringers of wrath, fast rhythms, violent tastefulness, impressive heaviness and darkness. Embroideries of beauty are encompassed by evil and malevolent power that is beauty too. Elemental passion, frustration, anger, modern alienation, a scent of sadness and melodious salvation (so typical of Haven) is in the hand of a tremendous force that equals and goes beyond Final Resistance and Format C: for Cortex .So melodies are there, more beautiful than ever, but an extreme metallic force is their shelter.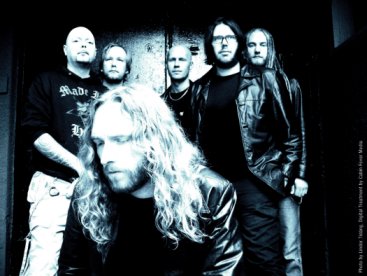 Character is the quintessence both of DT's roots and of the two last studio albums, taking us into a breathtaking escalation, made of hundreds details, that you understand and appreciate the more you listen to it. Though being absolutely captivating and in many points enjoyable catchy, Character is Superior Music so don't look for cheap mediocre and club catchiness. Here we are at the top, high in rank and nature. The music is so beautiful and deep and involving and hard but you need at least 2 or 3 listenings in order to realize and measure and appreciate all the vastness of this cathedral. After the first listening you understand how excellent DT are, but at this point you still don't follow all the many melodic and harmonic insertions, so overpowered by the aggressiveness and huge energy but you understand that there are so many songs that are so interesting. therefore you listen to it a second and a third time and it's the victory. Every detail of finesse, of new and old characteristics appear perfectly clear and enjoyable. Character grows up every time you listen to it, and ends to manifest itself as a ultimate addictive CD . what do you want? The tight impetuous The new Build simply summon the beast , but is gifting us with precious melodic breakdown and change of times full of gravitation plus plenty of rollercoaster effect and abyssal appeal. Yes cause every song is rich of varied and multi-layered patterns perfectly embedded in the recurrent structures verse refrain. . The new Build is an hammering assault but also a perfect union between harmony and Death, gorgeous in a richness of sound that doesn't leave any empty space. Guitars are sonic shots of bone braking waves. Through smudged lenses takes us with irresistible verve on the edge of abyss and under, immediate catchy: a sound of impact and dynamic motion. Out of Nothing is another addictive hammering song, the one who brings the sadness of Haven into faster and newer horizons, with a tasteful carpet of melodic electronic notes and merciless guitars and bass. The endless Feed delivers an amazing frame, a bit Modern almost Gothic its beginning, a kind of Lacuna Coil appeal but with a force that LC will never have, sorry. An appeal that quite soon fades away into a harsher damnation, but with so much will to rock . Lost to Apathy, started as single therefore already well known , so you know his push , "charme" and tuneful breakdowns, is maybe one of the most expected tracks, amazing but paradoxically the less fascinating among all other songs. Lost to Apathy is really just an appetizer so you can figure out the rest. Already the following Mind matters, representing "Haven" and "Damage Done" like they have never been, makes turn pale the anyway brilliant Lost to Apathy. Mind matters is ecstasy, period. One Thought: sadness and chromatic attack. Dry Run is superb , with a hunting pounding rhythmic section and bursts of melodic lead, enhanced by atmospheric keys and a depressive harmony. Am I 1 is an ocean of melancholy which becomes stormy and obscure. And now, Senses tied: if to identify a best song of the album would make any sense, well this is. Senses tied , very In- Flames-que but original anyway, appeals at once: clear Death/Modern proceeding with catchy breakdown and recurrent excellent chords. Harsh and elegant at the same time, vivified by a hammering driving drumming. Aesthetic and hunting dynamic feeling. It's a blast that will fully please all the In Flames fans indeed. And with aesthetic and depth of feeling Character ends with the smart though malignant, sorrowful, cold and warm, yet potent My Negation.
In my opinion much better than the already excellent Damage Done and Haven, Character doesn't let any wish unfulfilled, nor any track to be skipped. What do you want? Just reach out . Fly over the vertical piers and the vaulting arches that lead you to sacred heights, it's never too late. It's never too difficult. Just reach out.
rating: 10/10
Dark Tranquillity are a phenomenon
Whoa, what an album! Personally, I was very sceptical if Dark Tranquillity could top their superb predecessor "Damage Done", and after the first two listenings of "Character", I was a bit disappointed. Where are the fantastic melodies, the punch of emotions, the sometimes insane feelings? Well, they are still here, but you have to listen more concentrated, sometimes they are really hidden. And Dark Tranquillity became more aggressive, more harsh, a perfect example for that is the opener "The New Build" which starts with blastbeats and an infernal voice of Mikael Stanne. After some more listenigs, "Character" grows and grows. This band is innovative, but not progressive, and Mikael doesn't just sing his lyrics, he celebrates them, he shows his soul to the listeners.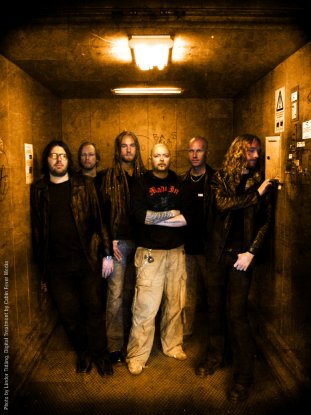 "The Endless Feed" is the first real melodic track, contains these typical sad-melancholic and also sometimes desperate harmonies and transports lots of emotions. I think it's needless to say that the production is 1A, nobody expected something else. Also "Lost To Apathy" is melodic, the guitars sound kind of happy, and they make a special symbiosis with Mikael's voice. Majestic and epic, and like many other songs, "Lost To Apathy" contains this Dark Tranquillity-typical anxious atmosphere, including the subtle, beautiful key-arrangements. This album really has got a big "Character"! Impressive, but at the same time I have to say that Dark Tranquillity didn't really top "Damage Done", but they hold the extremely high level and I think that's difficult enough. Back to "Character":"Mind Matters" is a pounding crusher and contains Iron Maiden-like Heavy-guitars, twin leads and again a very agile Mikael Stanne. "One Thought" is more aggressive, but at the same time with a sad touch and a high energy level. The refrain is again emotional and trimmed with Gothic-like keyboards. One of the hightlights of "Character" is the following "Dry Run", with great speed riffing, genious background melodies and a very good fitting tempo-change from the verses to the chorus. And these melodies, argh, beautiful, melancholic, depressive, dark, touching, ineffable… "Am I 1?" is from the same calibre, enough said. Also the last two tracks, "Senses Tied" and "My Negation" (with an unbelievable Amorphis-like-part) are superb hymns, which end a very good album. Dark Tranquillity are a phenomenon, one of the most innovative band at the time, which isnt't too progressive to understand. Respect. And see you soon on tour…
rating: 9/10
Boris Witta