This album is nothing innovative but it shows us that Kotipelto got good ideas and being supported by very good musicians: Janne Wirman (CHILDREN OF BODOM, WARMEN) on keyboards, Jari Kainulainen (STRATOVARIUS) on bass, on the six strings Mike Romeo (SYMPHONY X) and Antti Wirman (WARMEN, CRAYDAWN) and Mirka Rantanen (THUNDERSTONE, TUNNELVISION, WARMEN) on drums .
This is pure Power-metal but I notice some influences from Finnish rock and prog, not only concerning the sound but also lyrics. "Reason" is the example of what I say; Finnish-rock similar to Sentenced mixed to a typical power mid-tempo song!
The first track is followed by "Seeds of sorrow" which is , instead, a pure classic power-metal song where there is a not great inspiration concerning melody but a great arrangement and a great energy! Though Romeo doesn't amaze me......He plays in a mediocre way....very far from what he shows us in Symphony X albums!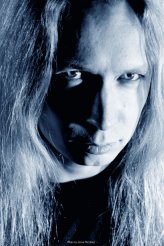 "Around" could be defined Cold Power metal in which Kotipelto shows a very good interpretation. The song is inspired by the dark sound of Janne's keyboard! The band usually finds the groove in the great ability of rhythmic session, that uses different approaches in order to put in evidence the perfect soul of the song!
"Journey back" reminds me of the classic Stratovarius song! A great track in which Kotipelto amazes me by a very melodic refrain after the power-riff shown in the strophe!
"Evening's Fall" is a power mid-tempo song in which Kotipelto doesn't create nothing new, this song is not up to the task. A melody and a rhyming already invented!
On the contrary "Coldness of my Mind" is a great power-metal song characterized by a power-metal riff and a dark atmosphere.
"Take me away" is pure Finnish-rock with a power metal approach; An usual compositive approach in this album, and this could be a point of begin in order to create further original songs. The melody is not fantastic but the song can involve us thanks to the depth of its atmosphere. In this song I can't but notice an evident classic hard-rock influence!
The album is closed by the classic power-metal song "Here we are". A good refrain for a "classic" power characterized by a good refrain.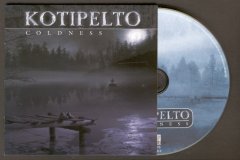 Michael Romeo's performance (in all songs) was under my expectations; Janne (keyboard) gives an important mark to the songs and most of them gets a dark touch thanks to its magic touch! Nothing to say about the rhythmic session....Great work! Comparing to the previous album, Kotipelto shows a better compositive approach also concerning lyrics, but just for this reason I'm sure he can still improve under all aspects, but on the whole I can't but say that this is an interesting album not only for power-metal fans.