Mercenary, a unique band in its very special way!!
Since the last album "Everblack" this Danish band has clearly improved its songwriting skills. From the first tone of the fabulous intro to the last note of loneliness this longplay manages to remain interesting all the time.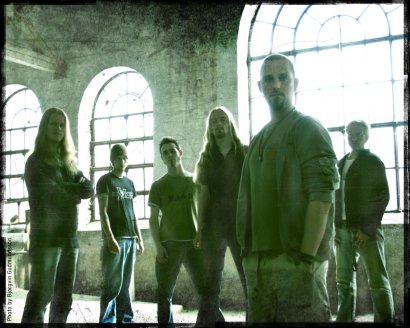 The main characteristic of this band is still the very well done mix of Melodic Death and Power Metal this time brought nearly to perfection! The productions is really fat and the symbiosis of death shouts and heavy metal vocals is another element that makes MERCENARY a unique band in its very special way!!
During the journey through this "eleven dreams" the listener will encounter lots and lots of beautiful melodies going hand in hand with a really powerful riffing, if you want to get an approximate idea, just try the title track. This song will lead You in an odyssey of staccatos, power -chords, beautiful keyboard harmonies and guitar solos, peppered with a mix of aggressive and melodic vocals.
When I listened the first time to this album I thought, well the music is ok, but nothing more. After listening more times, every single song begins to show its qualities bit by bit, and at the end the great intensity of the music comes to the surface and doesn't let any chance to escape. As everyone knows, this is the best type of music, the sort that endures through time and never gets boring. And also the most difficult task of a band. MERCENARY achieve this!! Great!!!!
rating: 9/10