PERSEUS - "A Tale Whispered In The Night"
Genre: Power / Heavy Metal from Italy
Label: Buil2Kill Records https://www.facebook.com/b2krecords
Year: 2016
Website/Facebook/Instagram/Youtube/Twitter: https://www.facebook.com/PerseusPowerMetalBand
http://www.perseuspowermetalband.com

https://www.instagram.com/perseus_powermetal
https://www.youtube.com/channel/UCAfdeUri55dBrVxpZuemnwg
https://twitter.com/perseus_band
Produced by Nadir Music , recorded by Antonio Bruno at Pan Pot Studios in Brindisi, mixed and mastered by Simone Mularoni from DGM http://www.dgmsite.com at Domination Studio in San Marino.

GUEST MUSICIAN: Giulio Cattivera from DragonHammeR , keyboards. http://www.dragonhammer.com/giulio-cattivera.html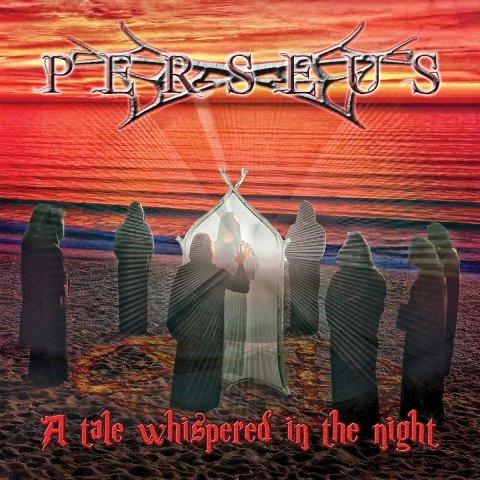 Intro
The Diary
Time Over
Hidden Murders
Magic Mirror
Echoes of Mind
Dying Every Time
Ana Annur
Deceiver
Lux Domini
Son of the Rising Sun
My Endless Dream
Whispers in the Mist
I'm The Choosen One
Rain Is Falling
Legions of Ravens
Never Surrender
The Ride of Pegasus
Epilogue
Perseus is:
Antonio Abate - Vocals
Cristian Guzzo - Guitars
Gabriele PInto - Guitars
Alex Anelli - Bass
Feliciano Lamarina - Drums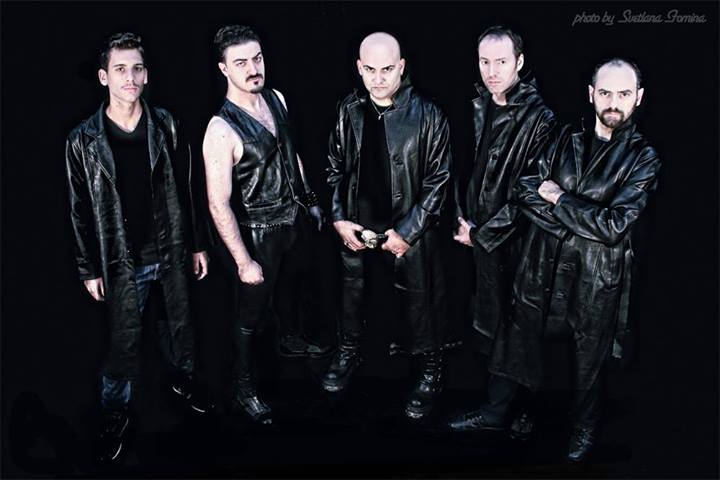 Photocopyright: Svetlana Fomina
Photocopyright: Svetlana Fomina
Fucking Italian Power Metal!!! Normally, this isn't in my usual realm of metal sub-genres that I listen to, however, after being offered to review it, I found it a welcome change of pace. Is there a difference between Italian and Power Metal from anywhere else? Not that I am aware of.
I've learned before listening to the album, that this is a concept album that is a continuation of their previous album. That also being said, I'm curious what the last one sounded like.
THE MUSIC
I am going to ignore the fact that this album is a concept album, like most people, I'm busy and I don't have time to realize the full power of a concept album and bands are brave enough to try it i.e. Sepultura, King Diamond (most famous for it) and Dream Theater. I skipped the intro and went straight to "The Diary," a VERY fun song to listen to. I let the music engulf me as power-metal should. Harmonizing guitars with double kick blasts with an interruption by the singer belting out his best to grab the listener and make him/her listen and understand! The song really flowed well, it was an a-typical power-metal song and it met all my expectations. It rocked! It had a catchy chorus, excellent arrangements, and a killer solo. What else could anyone want in any song? The song takes the listener out of their world for but only a moment and that's why I really like this song.
"Hidden Murders," took me by surprise because the singing style completely changed. The track sounded like a Judas Priest song! The singer gave his best Rob Halford singing impersonation. I liked this song too, although after a few listens, the double kick drums became repetitive, I don't necessarily fault the band on this because it's another thing that is typical of the genre.
"Magic Mirror" is an awesome song to run to. It has an awesome near-up-tempo beat and I think the singer sounds his best on this song and demonstrates his stamina and vocal range that he is superior than most singers in general. The solo in this song is as equally blistering as any other guitar player could lay down despite sub-genres.
The problem I'm having as a casual listener and the type of listener where I listen to music while I drive, run, or doing something I have to skip over the 1 minute interludes, but it's a concept album.
"Son of the Rising Sun" reminds me of a song that should have been released in the 90's. Had it, it would have been a Billboard top 20 song. Harmonizing vocals at the beginning before the rest of the band hits, along with an song opening guitar solo. It's a mid-tempo, fist-pumping track that could only put a smile on my face.
OVERALL
I thought the album had excellent production and recording quality to it and met my bare minimum standards on how it's supposed to sound. I liked it. This gave me a nice change of pace from my usual sub-genre's of metal I tend to stick to, the dark, heavy brutal, growling, the doom music I tend to thrive on. Power-metal is a but cheesy by nature, whether it'd be Perseus or Sonata Arctica, Angra, Jag Panzer (rip), or Kamelot, they have that element, although I will have to say the best praise I can offer Perseus is that they don't seem to have the same arrogance of the bands I've mentioned above and that's why I like them more than what I've listed here. It's really a fun album to listen to, it doesn't have any of the doom and gloom, it had excellent guitar playing, a great singer, and great orchestration. Listen and buy.
8/10
Matthew Haumschild
Formed in 2011 in the town of Brindisi, Perseus propose a very sophisticated and powerful metal, combining a devastating impact sound, with fascinating melodies and lyrics, able to tell stories about all human passions. After the successful The Mystic Hands Of Fate (Nadir Music, 2013) and important concerts supporting Queensryche, Vision Divine and Pino Scotto, Perseus propose the amazing A Tale Whisper In The Night. The quintet presents the second chapter of Dr. Icarus Lazard the saga, telling, in music, the story of Nathan, a man who discovers to be chosen for an important mission. Icarus Lazard, leader and mentor of the peaceful island community of Emera, even murdered by the assassins of Dark Razor, never died, but continues to live in an enchanted mirror.
Through an arcane ceremony, some of the followers of his cult, were able to embodying the spirit of their Master, in the body of Nathan.
These one begins to lead a double life; his own and that of his hieratic guest. Having a new body, Icarus gather a powerful army that will fight the legions of Dark Razor, in an epic battle that will see opposing the forces of light against the darkness.

Formatisi nel del 2011 a Brindisi, i Perseus propongono un power metal potente e ricercato, capace di coniugare un devastante impatto sonoro con le suggestioni di melodie e testi ricercati, capaci di raccontare storie, che, adoperando il sottile velo dell'allegoria, narrano le passioni dell'animo umano in tutte le sue più riposte sfaccettature. Dopo il fortunato The Mystic Hands Of Fate (Nadir Music, 2013) ed importanti date live al fianco di artisti del calibro di Queensryche, Vision Divine e Pino Scotto, i Perseus tornano sulla scena con il potente A Tale Whisper In The Night. Il quintetto pugliese si presenta con secondo capitolo della saga del Dr. Icarus Lazard, raccontando, in musica, le vicende di Nathan, un uomo che scopre di essere stato prescelto dalla sorte per una importante missione. Icarus Lazard, animatore e mentore della pacifica comunità isolana di Emera, pur trucidato dai sicari di Dark Razor, non è mai morto, ma continua a vivere in uno specchio incantato. Attraverso una cerimonia arcana, alcuni degli adepti del di lui culto riescono a riportarlo in vita, facendone incarnare lo spirito nel corpo di Nathan. Questi comincia a condurre una duplice esistenza; la propria e quella del suo ieratico ospite. Forte del suo nuovo albergo di carne e sangue, Icarus raduna un potente esercito che affronterà le legioni oscure di Dark Razor, in un epico scontro che vedrà contrapposte le forze della Luce a quella delle tenebre.