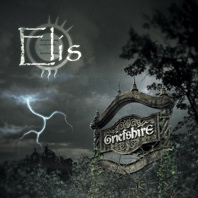 Tales From Heaven Or Hell
Die Stadt
Show Me The Way
Brothers
Seit Dem Anbeginn Der Zeit
Remember The Promise
Phoenix From The Ashes
How Long (other version on Digi-Pack)
Innocent Hearts
Forgotten Love
The Burning
A New Decade
Heaven And Hell (Bonus on Digi-Pack)
Sabine Dünser - Vocals (†)
Pete Streit - Guitar
Tom Saxer - Bass
Max Näscher - Drums
ELIS: "Griefshire" elis

"During the recordings, the tragic death of frontlady Sabine Dünser, shortly after the completion of her vocal tracks, interrupted production. Only because Sabine had always referred to Griefshire as her "baby", did the band decide to complete it in her honour."
Available January 16th 07 in USA and Canada
Cover by Ingo 'Monozelle' Roemling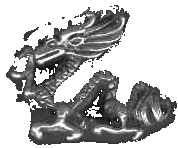 Gripping from beginning to end.
The first time that I listened to this CD, I was impressed with the detail that was used in the arrangement that was used. Sabine's vocals are angelic in clarity and purity; it is easy to be entranced by her voice. Elis was the name of an ancient and important city in Peloponnese though I don't know if that is where the bands name originated from that, the band itself was formed in 2003 in Liechtenstein/Switzerland (after the previous experience under the name Erben der Schöpfung). The band has recorded three albums since including the most recent, Griefshire. The band today consists of the following members: Chris, Pete, Tom, Max and new singer Sandra, who has been chosen to carry on in the absence of Sabine. Continual prayers go out to family and friends of everyone in the band for their loss and to give them the strength in the days and years ahead.
Griefshire, is a concept album that revolves around two brothers and their battle for truth and understand after the death of their father. With an ominous intro, Tales from Heaven or Hell, begins with a simple piano and a small choir amidst a thunderstorm. It starts loud thunderous and powerful with clear vocals accompanied by harmonious choral interludes. The next song, Die Stadt, is also introduced with a choir before Sabine starts to sing this time in German. The 3rd song, Show me the Way is again in English and is a bit heavier than the first two and the narrator is asking Mother for guidance. The 4th song, Brothers has a cool violin bit before the drums intersect and then goes silent for a serine vocal verse later to be answered with a male vocal part. This song has some great guitar interplay. The fifth song Seit Dem Anbeginn Der Zeit is the only other one that is done in German and is a bit of a ballad and does not get too heavy ending with a snare drum patting. Remember the Promise is not slow in its attempt to get things going again. With its aggressive vocal and musical pattern it is one of my favorites. It describes one brother vigorously reprimanding the other of an agreement made when they were younger. The next song is also heavy with interlaying guitar, drums, piano and an array of vocal accompaniment. This is easily another of my favorites. Number 8 is the albums definite ballad as one brother is distraught of the other decent and almost unavoidable path to destruction. The ninth song is titled Innocent Hearts heavy in its plea to the other brother to stop his blind pursuit. Forgotten Love is another slow song, apparently realization is become foremost leading to the Extremely heavy and Death styled vocals combining with the clean vocals.
Obviously, I have not described the album in full, and surely missed some important story lines in the German lyrics. Which brings me to the lyrics, very well constructed and detailed. It is gripping from beginning to end. As some of you may have noticed it was listed in my top 10 with good reason.
This is a must have!
Rating: 9,5/10