Vampiresque infinite dream of sorrow!!! It's pure poetry!

Not only a great album…but a true masterpiece of romantic vampiresque gothic metal! 3 years ago I was a little disappointed of the previous release, but, this time, Morgan & C. realize something special!!!!

This Italian band has created a pure jewel that I'm sure is ready to be appreciated from all those who needs a great opera of true romantic Goth metal!

The band comes back in the best possible way, and every song of this album is an incredible great sensation of depth…sadness, and romanticism.

The band likes the depth, and every composition is a mix between melody and sad deep sensations!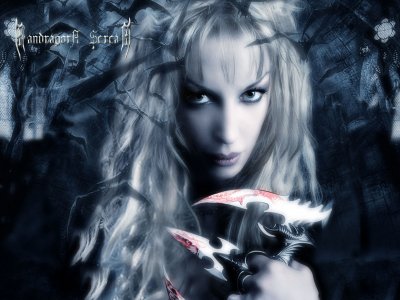 The intro "Vlad" introduced the album into an obscure path that goes on with the next "Dark Lantern" that is a melodic vampire song in which the beautiful Morgan shows a great interpretation full of pathos; the song is great, not only for the beautiful atmosphere but also for the awesome arrangement, and for the vampiresque chorus!
The "fear"…Mandragora Scream realizes another jewel with "Redeemer" that is another good Gothic rock song that we can define Mandragora style!
"Frail Midnight" is a pure claustrophobic song in which the sad melody is mixed to a great arrangement!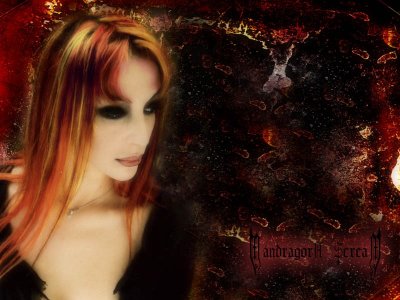 Pure sad Gothic metal into the next "Blight Thrills" in which the band continues to amaze me with an incredible taste concerning the arrangements!
"Frozen Space" is a pure masterpiece of sadness….nothing to comment....this song is a masterpiece of depth! …Another pearl is the next "Haunted Heart"…Ladies and gentleman, this album is a masterpiece!!!! This song is the symbol of what is Romantic Gothic metal!!! The music seems to be inspired by a vampire film, but the song is full of that special melody that makes it great!!!
There's still a vampire atmosphere in the next "Silences" that is another good song!!!
"Omen Reveries" is characterized by that typical melody that makes every song of this album something special!!!
Another precious jewel of this great masterpiece is "Ghost of Swan" a song that will bring your mind into an infinite dream of sorrow!!! It's pure poetry!
There's still time for a gothic anthem like "Lifeless Haze" that gets an incredible deep refrain…that could break also a cold heart!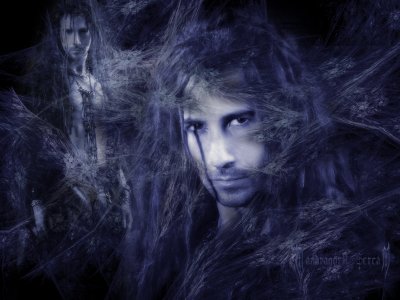 The album is closed with a nocturne song that calls "Nightfall" in which the band creates another inspired Romantic-Goth song in which the beautiful Morgana gives us a great interpretation!!
This album is one of the best Gothic album ever! The Italy of Gothic metal re-starts from this band! Morgan & C. show us to write music by deep sensation…and this album is pure example of elegance and class …A romantic vision of Vampires…a romantic masterpiece of true music!!!
rating: 10/10