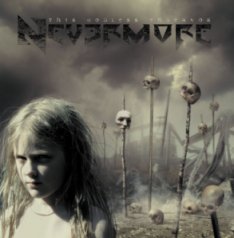 Born
Final product
My acid Words
Bittersweat Feast
Sentient 6
Medicated Nation
The Holocaust of Thought
Sell my Heart for Stones
The Psalm of Lydia
A Future Uncertain
This godless Endeavor
57:18
Warrel Dane - Vocals
Jeff Loomis - lead , rhythm and acoustic guitars
Steve Smyth - lead , rhythm and acoustic guitars
Jim Sheppard - Bass
Van Williams - Drums


"This Godless Endeavor" is sonically superior to all of Nevermore's past albums
Holy shit, this band should record in England from now on! This band hadn't sounded so good. To be honest, I haven't heard Nevermore sound this good since Dead Heart In a Dead World. The guitars, the drums, the bass and the vocals were just right on the money with this album. This is quality, this is metal this is fucking NEVEMORE!! I will go on a limb with this CD and with this band, this is the best band in North America today. Better than Dillinger, better than label mates' Shadows Fall, hell they are better than Megadeth of whom they'll be on tour with in a few months on Gigantour. Loomis's guitar playing is worth worshipping, on every track there's a solo whether it'd be him or Steve Smyth doing the actual soloing is a mystery to me none the less it's some pretty damn good guitar work. It's so good, that if I didn't know any better, I'd say they were from Sweden.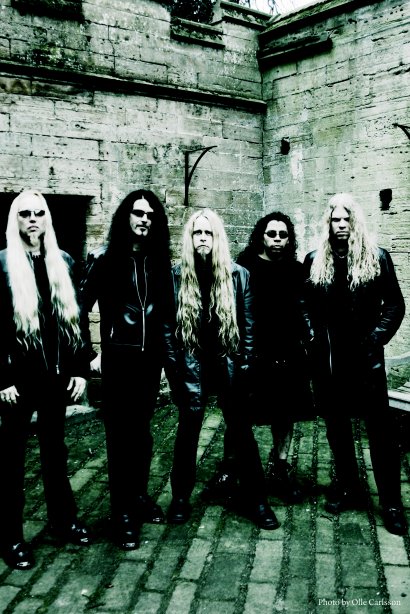 On every Nevermore CD the band opens up with some balls to the wall (no not the song by Accept) guitar and double bass work, this CD is no exception. Born sets the tone for this whole CD, it's fast and it has such a negative tone to the song and to the rest of the album. Born certainly grabbed my attention, get guitar work and the drumming, wow. Dane has some fabulous melodic vocals in this song by the way that is well worth noticing. Final Product is the best song Nevermore has ever made. The lyrics were sung in such a way that Dane was trying to reach out to his listeners and grab them by the both shoulders and shake the listener into what he is saying. I would re-type the lyrics, but you would have to listen to them to know what I am saying. Dane is singing about dying for religion or governments, all for what? Making this final product that people love and adore? So the media could exploit it? Dane is preaching on a soapbox singing to the masses. This is not typical of music of today, he is taking a stand and he is singing about it, it's rare in modern music where this is happening and some would say that there hasn't been a single great band since…the 1960's or 70's. Although some would argue that Nirvana and Metallica are influential along with Alice In Chains or Pantera but none of those bands took a solid stand like what Black Sabbath had with "War Pigs" or "Hey Joe' by Hendrix or just name off songs from that era. Nevermore is taking that stance with Final Product. Don't get me wrong, this isn't the first time he's sung about topics like this, in Dead Heart in a Dead World the song "Inside four Walls" he sung about how inefficient the US justice/prison system was, just as an example. The Psalm of Lydia to put simply is just a very rocking song! Fast as hell double kick drumming, sing-along lyrics and the guitar solo could put any guitar virtuoso to shame. This track has some interesting atmosphere changes through out the song, it starts out this nice 90's thrash riff and 20 seconds into the track in turns into this atmospheric doom sound that's just bad ass! In the pre-chorus, the guitar work is very complex it leaves the listener swaying back and forth as it puts you under its spell. My acid Words has a slow filler like beginning that almost makes me turn to the next track but then the drums and the guitar kick up the beat about a million notches. Eventually the song slows down as I can imagine in my mind Dane getting back on his soap box preaching to the masses, the drumming is just so amazing in this song an again, another spectacular solo.
There's no question that this album is sonically superior to all of Nevermore's past albums. The production and mixing quality is exactly what I personally come to expect from Andy Sneep and co. The hi-hats were a little crisp for my liking but the rest of the drums were right on the money. The guitars sounded larger than life, very thick although I do worry about how many times the guitars were over dubbed, the guitar solos were as any other guitar solo I have ever heard sonically. The reverb and delay on them was a-typical of metal solos. The bass…unfortunately was buried in the mix, on occasion I could feel it's presence but it didn't standout as much as it could. The vocal tone was excellent although in some parts in some songs the vocals sounded a little buried but in a way it added some effect to the song. I personally recommend this CD to anyone and everyone. Go get it!
rating: 9.5/10
---
In a higher state of exhilaration I dare to say that "This Godless Endeavor" is the best Nevermore album to date
It's not a great deal of prophecy if you estimate every future album of this band to be a quality piece of work. Nevermore are undisputed masters of music and technique that no band can even imitate, pushing the very boundaries of metal music from their day one. Every single release is an enjoyment for every extreme listener, an honest and true expression of this fine ensemble. Their 2001 album "Dead Heart in a dead World" was highly successful with it's melodic (at times commercial) base and their "Enemies of the Reality" had a bit heavier touch, but unfortunately a weakness in it's sound (at the beginning considered as "state of art production"), which was just being rereleased with a new remix and remastering. In my opinion, none of their release was so profound and as challenging as their 1999 "Dreaming Neon Black". Until now.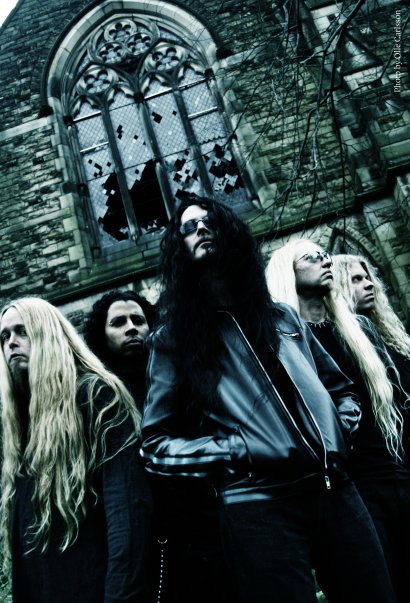 In a higher state of exhilaration I dare to say that "This Godless Endeavor" is the best Nevermore album to date. A sort of retrospective combining the elements from every release - the originality of their debut, and heaviness and psychedelia of "Politics of Ecstasy". On the new album, there are quite a few intended patterns reminiscent of "Politics of Ecstasy", easily discoverable for every Nevermore fan. "This Godless Endeavor" has a strong feeling of grief and sorrow, which became a Nevermore trademark since "Dreaming Neon Black", melodic (but not cheesy) style and accessibility of "Dead Heart in a dead World", and modern maturity of "Enemies of Reality". This is not just a compendium of their past work, but a great showcase of their empire of quality that is being built with each release on the foundations of their own creativity.
This album is flawless, with it's great progressive-meets-deathmetal musical base and the vocal mastery that enthrone Mr. Dane to the very top of world's greatest front-men. The production work is handled by Andy Sneap, so you can imagine the result (for all of you who don't know his work - it's phenomenal!). What I also find as a positive mark is the including of a new guitarist, Steve Smyth who handled the guitar work in Testament. The best Nevermore albums always had two guitarists (ex-Forbidden's Tim Calvert on DNB and Cannibal Corpse fame Pat O'Brien), so maybe a small diversity in guitar handling is the right way to go.
As for the final conclusion, I just have to write that this is an album no metal fan should hesitate buying. This album is proving the possibility of extreme metal considered intelligent for every music lover.
Favorite song: Bittersweet Feast
rating: 10/10
---