Ethereal Dark
in a Sicilian project.
From Sicily (Enna) it's with great pleasure to review the Sicilian project called DPERD….
The band is formed by Carlo Disimone and Valeria Buono.
If you like ethereal dark, this cd seems to be carry us into a magic atmosphere that can be interesting for all those who likes this style. The Italian lyrics gives value to this cd and also to the Italian language; indeed Carlo and Valeria do have a great ability to create poetic lyrics.
Even if the home production is not always perfect, In my opinion all the work is rather good, and it's very interesting to make a travel into this cd….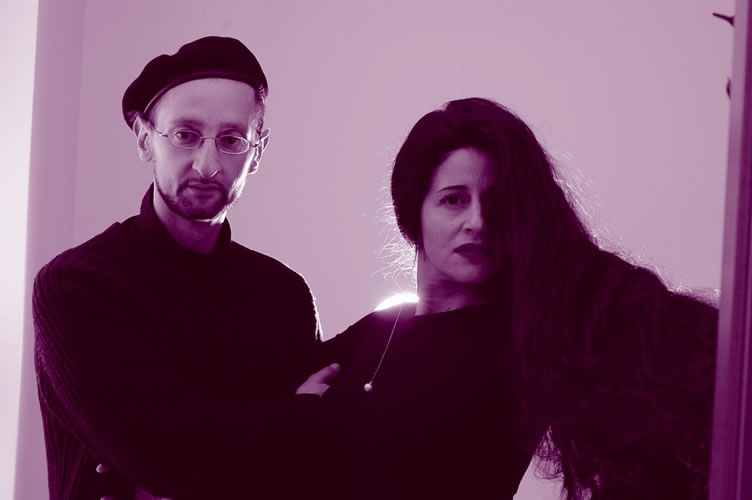 The cd has been realized with the important collaboration of Tony Collina and Gaetano Riccobono.
Of course not all songs gets involving atmospheres, but I can't but underline the opener " Prima dell'alba" that is the perfect example of what ethereal dark is….
Mediocre or something more is the following "Non resisto", in which the band finds a good ethereal solution concerning the work keyboards, but the rest is not at the top…
"Her" can' but remind me of the Cure!!! Ethereal dark or deep music….it's a great decaying atmosphere…
"Domani" gets an involving mood, and it's a mixture between a kind of melancholic pop and dark.
It's about to forget the follow the 70's song "Ghostown" that is completely(in my opinion) out of style comparing to the whole contest of the album; The song belongs to the Fear of the storm era (ex Carlo and Valeria's band) and it sounds too much 70's psychedelic rock.
"Non ancora" is penalized by the production and it's another not great song, even if I appreciate the good work made by drums…
"Sadness" is a fair ethereal dark song…great deep impact, and in my opinion, there's a great groove in the decaying refrain…
It's still important to underline the great crying song "Non vado via" that is a pure poetry involved by a dreaming music…
The cd is embellish by two remixes made by Nen.te of "Non resisto" and "Non ancora" that are transformed into two electro-dark songs.
Final consideration:
The idea to realize an album like this is great, and there are very good ideas, and good songs, even if there also mediocre tracks that penalize the final valuation…
The production is fair if we consider that the cd has been realized "at home" but I don't appreciate the record of Valeria's vocals that are low compared with the music. I underline the great keyboard work in which the duet is always able to find the perfect groove by great chords and sounds.
If you like The Cure (Pornography era), this albums gets more than one interesting element, and in general it can be appreciated who likes ethereal dark.
rating: 7/10
---