24.04.2003

THE REAPER COMES
to your town tour 2003
at
MÄTTEL'S KO KNEIPE in BALINGEN (D) - 22 . 03. 2003

UNDERGROUND EVENT OF FIRST CLASS IN GERMANY
with ALIENGATES - BITTERNESS - THIRD MOON
---
PICS BY: © Stefan "Absolut_Evidence" Vogelaar -
REVIEW BY Dalia "gryphon_spirit" Di Giacomo
The public use of these fotos is strictly prohibited without written permission.
---
This time we are in Balingen (Germany) in order to attend a gig of the tour that "The reaper Comes" team has organized through Switzerland and Germany in this very beginning of springtime. The Reaper Comes takes care of compilations and now tours proposing very talented acts of the underground scene. The Reaper Comes compilation that i have reviewed was already the second , and a third one is already planned and should take in consideration bands coming from all Europe and not only I'm very content to see how much The Reaper Comes grows and how more international is becoming. Well, when work is done with passion with very good bands, the success can only smile on all this dedication. So ok, it's a cool opportunity in order to test "The Reaper Comes " in action, to dive again into a cool underground environment (never forget the roots and the true spirit of Metal , people!) and to see Bitterness live again , for the third time. Anyway Balingen..Balingen ...Balingen where have we heard this name? ah yes of course the "Bang Your Head Festival". Oh Balingen should be one of the fatherlands where Metal can be accepted under the wings of the best interest, enthusiasm and protection (if it ever needs to be protected...) isn't it? eh, if it only could be true! Cause i personally got a negative impression about the true and deep Metal attitude of Balingen... Germany is considered the strongest market in Europe for Rock and Metal music, ...but in what measure is it really? Because the albums are sold like nowhere else?? But when it's the case to attend underground gigs or more in general to support Metal or to support humanitarian help through Metal (see the case of the famous Fuck the Flut), well a huge part of the german strong Metal passion seems to melt like snow under the sun..., unfortunately.... So back to Metal Eldorado Balingen where the only real Metal pub will close in June. Applauses! and why this? very simple : few visitors and guests, in comparison to the high running costs and responsability . I am speaking about Mättel KO Kneipe, in front of the railway station , in the heart of town Balingen, conducted by Mättel, a real cool and nice guy (Mättel is not his real name but a kinda nickname well known in town. Everybody calls him Mättel, so me will do the same too ;) )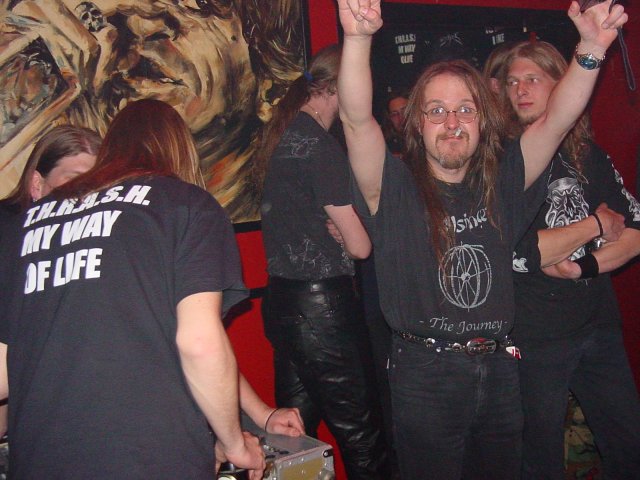 Mättels pub is really nice, you can really breath a rock , metal atmosphere there, combined with a touch of that typical South German style, which is so agreeable and warm. Obviously noone will miss a beer here! This evening one of the rooms is prepared in order to house a stage and a mix pult , with all settings which are necessary for a good gig. Indeed, in this small room, the bands are good equipped as if they were in a venue. The first visitors begin to take the tables of the pub and to give attention to the merchandise (by the way, really cool the t-shirts provided by these bands and not very expensive at all!).The band members are good mooded and i have the occasion to know the new guitarist added to the Bitterness line up. Around 19:00 h the last sound checks are carried out.
Mättel, change your mind!! I can imagine it's hard, but...! I only hope that the gig with fallen Yggdrasil , always here in the KO Kneipe, in June, will not be your last one!



---
THIRD MOON www.thirdmoon.at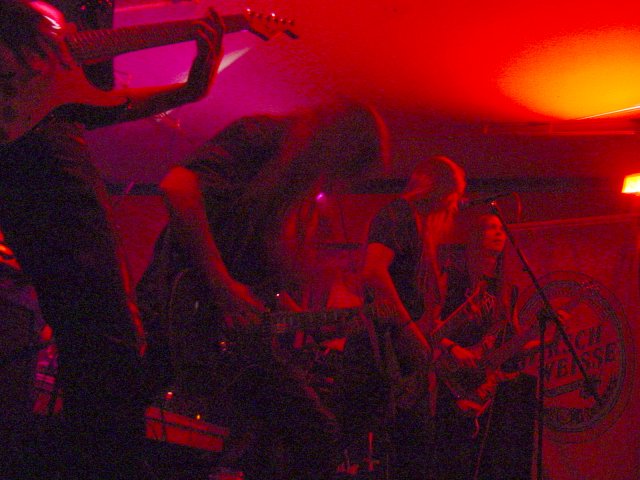 Under the leadership of the energetic Wolfgang Rothbauer , the Austrians open this evening proposing at once their amazing and enthralling music. The fact they signed for Napalm Records should be an indicator of how incredibly good is this band , now again in search of a label. By the way labels: where are "they"? Instead of being here, for example, "they" are somewhere barricaded in their offices , moaning about mp3 exchanges, and planning a "price-war". You know what? Nobody really cares. And some labels must have a very crap suicide attitude if they don't sign bands like those ones who are playing this evening. And then we have to listen very often to incredible rubbish, which has got a contract...really astonished and content i listen with attention to this rhythmed Dark Metal which is mixing energy and heavy aggression with agreeable melodic escapades and death attacks, , on the whole hammering and catchy but not always predictable with interesting tempo-changings. Third Moon are really impressive : 3 guitars + bass supported by mighty drums, producing a good work of coordination and dynamism. Spiritual Icons is an excellent opener and , together with Scargod is one of the songs i liked the most, but also Catharsis in Azure is remarkable. All in all this music is not so innovative but is good composed and good played in my opinion, enriched by talented vocals, and, in times of utter commercial craps, these qualities are simply pure gold for everyone's ears. Another plus point: fortunately there are not so many light effects , fortunately, the less effects are shown, the more the attention is directed on the artists: no one here hides behind a thick smoke wall or under intermittent nervous light rays. A very good gig, my congratulations. The audience is really satisfied and the "bang your head" -rapture finds its home here tonight! For all who are interested, Spiritual Icons can be downloaded from Third Moon's official website. It is worth, believe me!






---
BITTERNESS
www.bitterness.de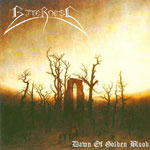 www.iguana-audioproductions.de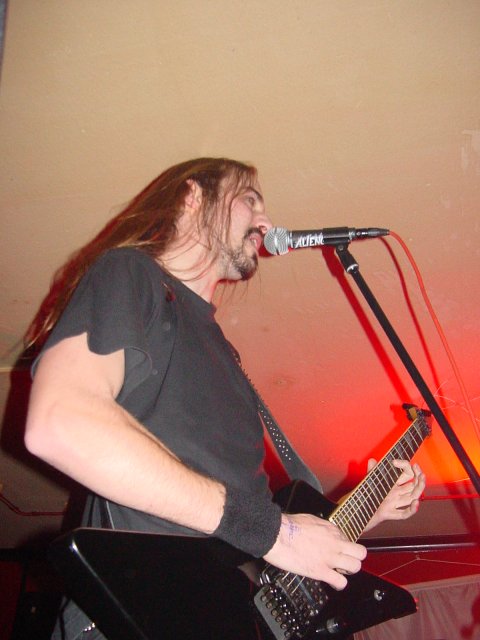 What can i say about Bitterness that i have not already told in my 2 previous live reports (V Metal Forces - Tankard)? Yes! Bitterness simply kick ass! and now more than before because of the insertion of the new guitarist, so Bitterness are no longer 3, but 4 lads now , and the contribution of a guitar more boosts the music and the performance of the band. Singer and guitarist Frank can concentrate more on his vocals that are becoming really great, and the general soundscape is supported by a stronger rhythmic. Tempo changings work really resounding , while bass player Sebastian seems the true personification of metal, without telling a word about how much ability he puts in his 6-strings bass. Impressive fast drums, angry screaming vocals, well balanced rhythmic, nice stage acting. Their original mix of Thrash and Death is always appreciated, the audience seem to like them very much. Methinks that , if they go on this way, Bitterness are definately ready to walk toward success.
setlist:
Gate of Dimension - Architects of the Apocalypse - Sentenced to live - Burden of Past - Embrace the Depression - Escalation of Emotions - Eye of Destruction - Chain of Command - T.H.R.A.S.H. - Troops of Doom




---
ALIEN GATES www.aliengates.com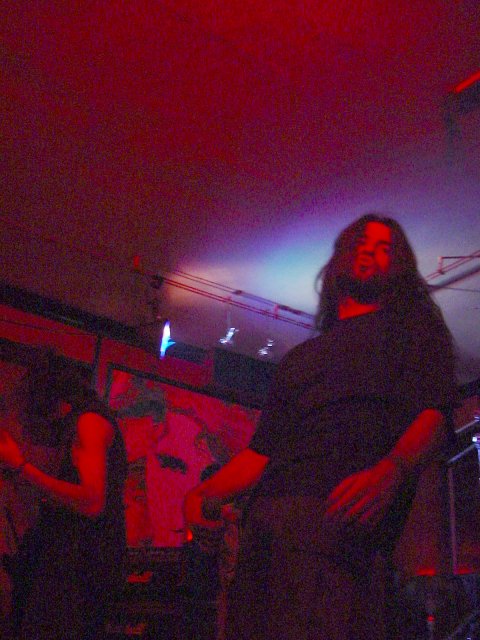 And the concert ends with the melodic death-metal from Swiss Aliengates. Melodic Death Metal is one of the genres i prefer, and Aliengates don't disappoint my expectations. They open with their track Dark Days Quantum the second The reaper Comes compilation, and tonight they properly headline the great whole concert. To tell the true every band could be the headliner and indeed during the tour these 3 friend acts often change the bill position. This is absolutely right, friendly and in full metal spirit in my opinion. Anyway, this evening it's the turn of Aliengates that showcase a cool show underlined by very good rasping vocals and much passion. A stressed Death which is very heavily rhythmic and galloping supported by strong melodic plots , thrash flavours, very pushing solid progression, enhanced by melodic guitar solos and attractive riffs , all embedded in a dark background : melodies bound with dark Death attacks. In a way their attitude remindsme of In Flames but Aliengates are for sure darker , more atmospheric and maybe more downtuned . They are absolutely enjoyable , they can be heard by a wide range of metal fans, but attention , even rockers could take a really interest in them , cause they have a kinda rather hidden rock magnetism . The performance on the stage is mastered very well without problems.
setlist:
The Plague - Funeral feast - Soul Eclipse - Terminus of All - Under a black Sun - Slaughter Gods - Suicide Dawn - Dead and Gone - Bleed again - Roswell'47
-------------------------
Dark Days Quantum
I can only say : thank you so much to the bands and to "The Reaper Comes" organization for letting us taste moments of solidariety and above all of good music, still played for the pleasure of doing music in itself : it's because people like you exist, here and in other parts of the world, that metal will not die and will produce always young and motivated blood and stuff. Attention readers!: like already mentioned "The Reaper Comes III" will be no longer limited to German- speaking bands (well it is a great idea born in Germany indeed!) but will guest new bands coming also from other lands, with a new future tour i presume. So, you! young talented underground bands, show up! show up, wherever you are!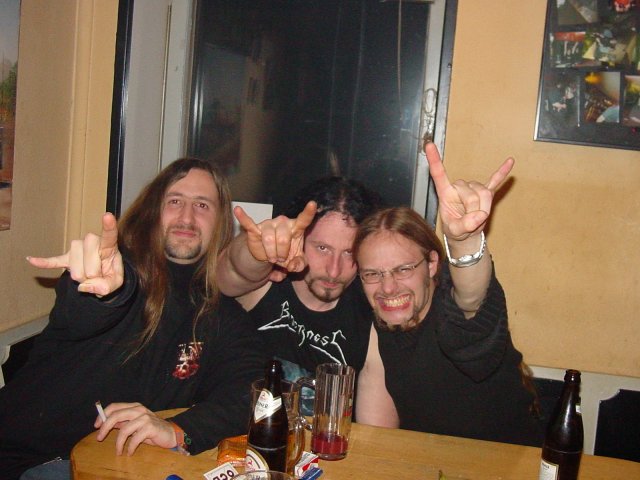 ---
by Dalia "gryphon_spirit" Di Giacomo