W
hen inspired, they're able to make great songs.
The band captained by the front man Joanne Aaron comes back after the good "Sweet & Deceitful" with another good release that nothing adds to this style yet it represents a nice issue!
Pure rock'n'roll alternates to melodic moments in which rock is mixed with a fascination gothic style typical of the band; After the intro called "Arrival", it's pure energy with the first track "Glory of the shame"..A perfect song to begin a live-show!!! Pure hard rock 80's style that reminds of the best hit of that period! The band is able to amaze me with the follow "Reflections", a modern rock song that begins in an obscure atmosphere but it evolves into a typical rock-style!
There's space for the avoidable "One last shot", before one of the most "hot" song called "Fading yourself"; It's a mid-tempo characterized by that typical melody that will make the joy of all girls that are ready to sing under the stage!...It's another heart-attack song that comes before the single "Planet of the sun" that sounds similar to the already mentioned song! Another fashion song in which Joanne is finding the romantic side of the band! Nothing new…but this is the groove that fans wants by them!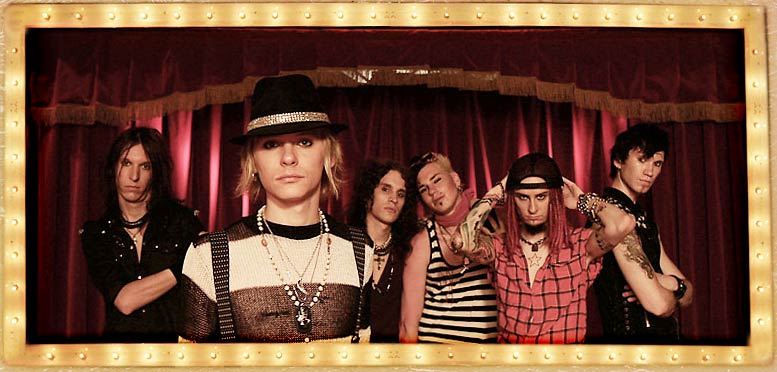 It's the time for a ballad! "A song for the broken hearted" is a crying ballad that is characterized by that distinctive melancholy, even if we're far from the intensity of "About my sorrow"…
It's time to rock with "Sinners nights Misty mornings"…a song full of energy that seems to be written expressly for live-shows!!!
"Swans" is another mid-tempo but it doesn't find that usual groove and, in my opinion, it has been written without a definite idea….
"Stop F*cking around" is a rock song that mixes shadows of modern rock with the atmosphere of old style….Joanne & C. find good chords and the song seems to get a good impact!
"Embracing Past" is an avoidable mid-tempo song that seems almost a ballad, but it doesn't find the typical intensity…."We can't go on" is good rock song in which there are shadows of obscurity…An original track but nothing but a fair one!
"In Memoriam (Immortal Peace)" closes this album in a nice way through a good depth made by a melancholic atmosphere that reminds of their good old composition in which lovemetal meets hard-rock .
In conclusion , this album gets some good hits but also mediocre compositions…Sometimes the band finds difficulties to create something new, but I notice that when they are inspired, they're able to make great songs full of pathos! All those who appreciate this style will find this album a good release for this year!
rating: 7/10